There is no doubt that the digital age is upon us. Consumers rely on the Internet to learn, socialize, and shop. For the most part, anything that is sold in brick and mortar stores is also sold online. People can now also hop on their computer for convenient options for online payments. There is no need to mail or drop off a paper check. Technically speaking, there is no need to leave the home. This phenomenon will only increase as technology advances. There is no looking back. There is only looking ahead.
Companies that fail to adapt will be left in the dust wondering where they went wrong. It is imperative for most organizations to have the capability to accept payments online. This holds true even for industries that have not traditionally done so in the past, such as auto finance, healthcare, insurance, and property management to name a few. Companies need to provide their customers will multiple online payment options. They should certainly accept credit card payments online. It is also a good business practice to accept ACH payments online, and give consumers the option to make mobile payments as well.

Accept Credit And Debit Card Payments Online
Providing customers with the option to pay by credit or debit card is the easiest way to accept payments online. It is also the most common.  The majority of consumers use credit and debit cards to pay for products and services. There are a few ways to get started. However, a merchant account is by far the most efficient and cost effective. Merchant accounts are typically acquired through payment processing specialists such as Payment Savvy. It is important to work with an experienced and reputable payment processor. Otherwise, the business may end up paying higher processing fees. They are also taking the risk of inferior customer service and technical support.
Accept ACH Payments Online
Electronic checks or ACH payments, are also a popular way for businesses to accept payments online. This method allows consumers to electronically transfer funds from their bank account, to the company's bank account. The consumer simply inputs his or her bank account information into a safe and secure online payment form. The form is typically located on the company's website, payment portal, or landing page. Direct deposits are the best way to accept recurring payments online. This includes payments that are scheduled at regular intervals, such as weekly or monthly. In order to accept ACH payments online, organizations should partner with a payment processing specialist such as Payment Savvy.
Accept Mobile Payments Online
Whe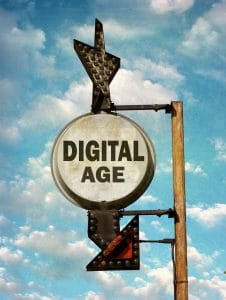 n was the last time you entered a public space and did not witness someone on his or her smartphone or tablet? It was probably before these devices were invented just about ten years ago. Consumers are now using handheld Internet enabled devices more frequently than computers. The technology provides people with the option to learn, socialize, and shop while on the move. In fact, we have become a society that is addicted to our smartphones and tablets.
Payment Savvy specializes in providing businesses with the ability to accept payments online. Please contact Payment Savvy today to review all options, obtain answers to your questions, and to apply for the best way to accept payments online. Our company is only successful when your business grows because of our products and services. We look forward to hearing from you and partnering with your company.
If you have enjoyed reading this article and found it informative, please share it with all of your contacts on social media. Payment Savvy greatly appreciates your efforts in this manner. Please stay tuned for more interesting articles.