To make sure that your customers can pay in ways that are most convenient for them, a business needs a merchant account with a payment processor. A traditional merchant account is a type of business bank account that allows you to process and accept credit card payments, debit card payments, as well as other types of electronic payments.
Whenever businesses want to open a merchant account, the banks or other financial institutions they go to with the request will assess how much of a risk their particular business poses. Depending on whether they are deemed to be a high-risk business or a low-risk business, they will have different offers presented to them, and sometimes none at all.
There are often instances in which a business might not be able to open a merchant account through a traditional banking institution. In these cases, they often partner up with one of many high-risk payment processors instead – but more about that later. For now, let's focus on the basics.
Below, you will find all the information you need to know about high risk merchant accounts.
WHAT IS A HIGH-RISK MERCHANT ACCOUNT?
High-risk merchant accounts are business accounts opened with payment processors by entities that are more likely to have a higher return or chargeback ratio, or are at a higher risk of fraud.
WHAT MAKES A BUSINESS HIGH RISK?
Before diving deeper, it's important to know that there are no official regulations that would be of help when deciding whether a business needs a high-risk merchant account. It is a subjective decision made by the bank or other financial institution that the business wants to open an account with, based on a set of standards that they have established themselves.
There could be a few different reasons why your business might be considered a high-risk business – many of the factors that make a business high-risk are so common, that you wouldn't even consider them as something that could influence how your business is perceived in terms of risk.
Here are a few of the reasons why your business might be deemed more suitable for a high-risk merchant account than a regular merchant account.
LONGEVITY OF YOUR BUSINESS
Your business might be fairly new – it isn't uncommon to open high-risk merchant accounts for businesses that either have no processing history or whose processing history is very recent and short.
PROCESSING HISTORY
This one is connected to the previous point, but involves a more detailed look at your processing history. It gives the bank, payment processing provider, or other financial institution an idea of your financial health and can help them determine things like the chargeback ratio.
PAYMENT METHODS
The processing history also gives the financial institution information about which payment methods are most commonly used by your customers.
Generally speaking, there are two ways in which a business can accept card payments – there are card-present transactions and card-not-present transactions. Both of them are pretty self-explanatory, but just in case, let us quickly explain both of them.
Card-present transactions refer to transactions in which a physical card has been used, most likely at a business's brick-and-mortar location such as a store. These transactions are usually done by, for example, inserting the card with an EMV chip or using a mobile wallet like Apple Pay.
Card-not-present payments, on the other hand, are transactions that are done without the card being present. This includes transactions done by phone by providing your card's information, as well as online, through a payment gateway or a virtual terminal.
Out of both card transaction types, card-not-present ones are considered to be more high-risk, so if, for example, your business operates mostly online, that could be one of the reasons it may be considered high-risk.
INDUSTRY AND CUSTOMER TYPE
Another reason could be that the industry your business operates in is considered to be a high-risk industry by financial institutions. Examples of such industries include CBD, marketing, travel, subscription boxes, the adult industry, e-commerce, pawnshops, and so on.
Also, it might be that your business is offering its products to customers from countries that are labeled as having a high risk of fraud. On the list of such countries, you will generally find most countries outside of the United States, Canada, Japan, Australia, and any of the European countries.
PERSONAL CREDIT SCORE
When you're trying to get a merchant account, one of the things that can be taken into consideration is your personal credit score. It doesn't matter what type of business structure your company has, and whether, according to law, your company and you are considered separate entities.
While sometimes your personal credit score might be the main reason for rejection for a traditional merchant account, in many cases financial institutions issuing high-risk accounts will also consider other things aside from it.
HIGH-RISK MERCHANT ACCOUNTS – THE BENEFITS
Although the term "high-risk" often brings on a negative connotation, the truth is that having a high-risk merchant account can actually be very beneficial to the merchant – especially to those who have no way of getting a regular merchant account, be that now or in the future (e.g. because of the industry they work in). Those benefits include, but are not limited to:
the ability to accept more payment methods than low-risk merchants, including cryptocurrency

higher acceptable chargeback ratio

less chance of your account being terminated

more freedom in terms of services and products you can offer to customers

fewer restrictions when it comes to international transactions and foreign currencies
While a high-risk merchant account does have some drawbacks, just like most things do, they are not that significant when you take into consideration the benefits that come with them. For instance, one of the disadvantages is the fact that it might take longer to obtain one than it would in the case of a low-risk merchant account.
YOUR HIGH-RISK MERCHANT PROVIDER
A high-risk merchant account has never been easier to attain thanks to Payment Savvy. Our team of expert advisors is on call 24/7 to help you get set up with payment services, 365 days of the year. We regularly approve merchants that have otherwise been considered high-risk.
We are open to working with any organization and company that fall into the following categories:
Servicing customers prone to fraud or returns,
A negative perception of the industry as a whole,
Relatively high chargeback rate (over 1%),
High traffic with large ticket sales,
Start-up organization,
Heavily regulated industry,
At Payment Savvy, we are high-risk merchant account experts and have tailored our products and services to cater directly to these businesses. Our combined 30 years of experience allows us to confidently offer a distinguished service, with both integrity and great value. We offer a custom and modern payment processing solution; whether you are in need of a credit card, debit card, or ACH payment portal, we have a proven, compliant, and secure merchant service to meet your organizational needs.
THE BENEFITS OF OUR HIGH-RISK PAYMENT GATEWAY
Our industry-leading technology includes fee-free processing, next-day funding, and a wide array of payment methods. As a high-risk merchant, we know it's important for cash flow that your money is transferred quickly and securely. That's why we've built the industry's best high-risk payment gateway.
We offer you the following benefits that we are uniquely positioned to deliver:
Speedy and efficient credit card, debit card and ACH payment processing
Knowledgeable support team, available to address your concerns 24/7/365 via phone or email
Proven track record of approving hard-to-place businesses
No contract terms or cancellation fees
Secure and compliant payment gateways
DOCUMENTATION NEEDED FOR A HIGH-RISK MERCHANT ACCOUNT
Setting up a high-risk merchant account is a simple process that can be completed within just a few minutes, as long as you have all the necessary documents to hand.
It is important to submit all of the necessary paperwork in order to avoid delays in the decision-making process. Preparing your documentation ahead of time will help to ensure that the application process is stress-free and successful.
While exact requirements may differ depending on your unique situation, below is a basic list of standard items requested during underwriting.
APPLICATION FORM
How to apply for a High-Risk Merchant Account
This form gathers basic information about your business including the addresses, tax identification number, phone numbers, email addresses, website address, bank account information, processing volumes, and average sales amounts, to name a few. Payment Savvy will provide a prefilled Application for your review and signature after gathering information and creating a custom processing solution for your business.
ARTICLES OF INCORPORATION
Business entities are required to provide a valid copy of the organizational paperwork. If you do not have a copy on hand, the Secretary of State's office in the state you formed your business may be able to provide you a copy for free or for a nominal fee.
VOIDED CHECK
A voided check is required for the bank account into which the merchant's funds will be deposited. In most cases, a starter check is not acceptable. The check must be a permanent check that includes a pre-printed version of the business name, account number, and routing number. A letter from the bank can be submitted as a substitute in lieu of a permanent check. The letter must include the bank account information, and be signed by bank management. If you require fees to be withdrawn from a different bank account than deposits are made, it is important to provide voided checks for both bank accounts.
Reasons for Termination of High Risk Accounts
IRS FORM SS-4
The SS-4 Form is sent directly from the IRS and verifies your organization's Federal Employer Identification Number, or EIN.
BUSINESS FINANCIAL STATEMENTS
Depending on the requested monthly processing volume, underwriting may request business financials. Typical documentation submitted includes your most recently filed business tax return or complete financial statements (balance sheet & profit and loss statement).
PROCESSING STATEMENTS
If your business has previously processed credit and debit cards, monthly statements must be submitted. The processing statement should cover the most recent three to six months depending on your unique situation
BUSINESS BANK STATEMENTS
Similar to the processing statements request, be prepared to provide your most recent three to six months of business bank statements for underwriting review.
The documents listed above are just a sample of the required items needed when applying for a high-risk merchant account. Providing correct and complete paperwork gives underwriters an accurate overview of your business and makes it easy for them to make a swift decision. Payment Savvy will be with you every step of the way to ensure success and answer any questions or concerns you have.
HIGH-RISK MERCHANT ACCOUNTS WE WORK WITH
There are hundreds of high-risk merchants that we partner with as their go-to payment gateway. If your business isn't covered on our industries page – that's fine! We work with hundreds of high-risk merchants from a wide selection of industries.
To get the most out of your merchant provider, it's important to compare what payment methods are available. We're pleased to provide all the major payment processes via our securely designed payment gateway. You can find a full list of services on our payment solutions page.
Payment Savvy specializes in providing high-risk merchants with the ability to accept credit and debit card payments. Please contact us today to review your options and apply for a high-risk merchant account. Our experienced team looks forward to creating a custom payment processing solution for your company.
BEST PRACTICES WHEN YOU ARE A HIGH-RISK MERCHANT
Just because you are currently considered to be a high-risk merchant, it doesn't mean that there's nothing you can do about it – there are ways that, if maintained over a period of time, can help you become more qualified for a low-risk merchant account. Just keep in mind that while there's a possibility of them working, it is not 100% guaranteed that it will work (especially if your business is part of a high-risk industry).
Still, here are best practices for when you're a high-risk merchant with a desire to be seen as a more low-risk merchant.
Keep Healthy Cash Levels in Your Account
A healthy cash level in your business bank account can help show merchant account providers financial stability.
Do Your Best to Reduce the Chargeback Ratio
Depending on the industry your business operates in, there might be different reasons for a high chargeback ratio. For instance, when it comes to e-commerce, the reasons might include the product description and the product itself being different from each other or problems with shipping.
If your business has been around for a while and continues to have a high ratio of chargebacks, then you should spend some time analyzing every single situation in which it was requested and see what the most common reasons for them were. This will help you to understand what can be done to achieve a lower chargeback ratio in your particular business.
Be Transparent
Whenever a bank or a payment service provider asks you for information regarding your business, be as transparent as possible – don't try to hide anything or manipulate the truth, as it can affect your credibility. The same applies to when you're going through the application process.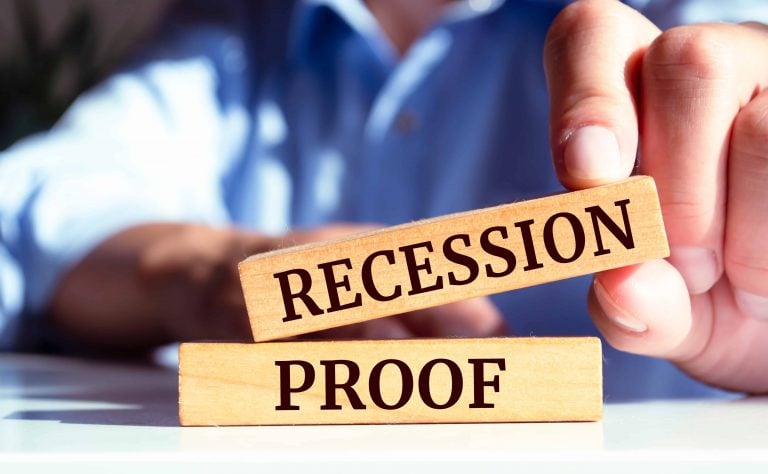 While it is by no means a pleasurable experience, the simple truth of the matter is that recessions are a part of life and something we should accept as an occasional occurrence. We are going to face them once in a while – there is no avoiding that fact. Depending on your perspective (and at…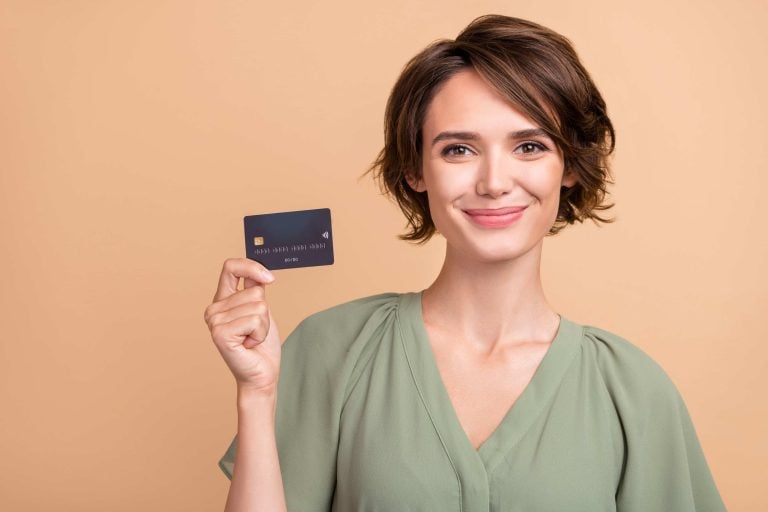 What Are BINs? A Bank Identification Number (BIN) is the first four or six numbers found on any debit or credit card. Essentially, this set of digits specifies the financial institution that issued a payment card. Every BIN number can be checked to prevent fraud and ensure the protection of both merchants and consumers when…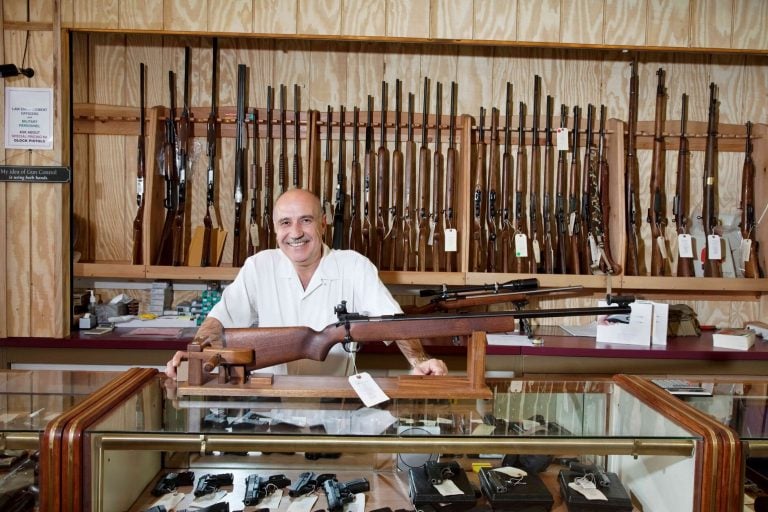 The Federal Firearms License (FFL) is a cornerstone for businesses in the flourishing firearms industry. In 2022 alone, a staggering 16.4 million firearms were sold across the United States, underscoring the industry's robust growth. Furthermore, the U.S. firearm industry's contribution to the economy is substantial, injecting 28 billion dollars into the economy. This booming industry…