consumer debt as of q3 2019
want to manage bills via mobile devices
intend to pay past due obligations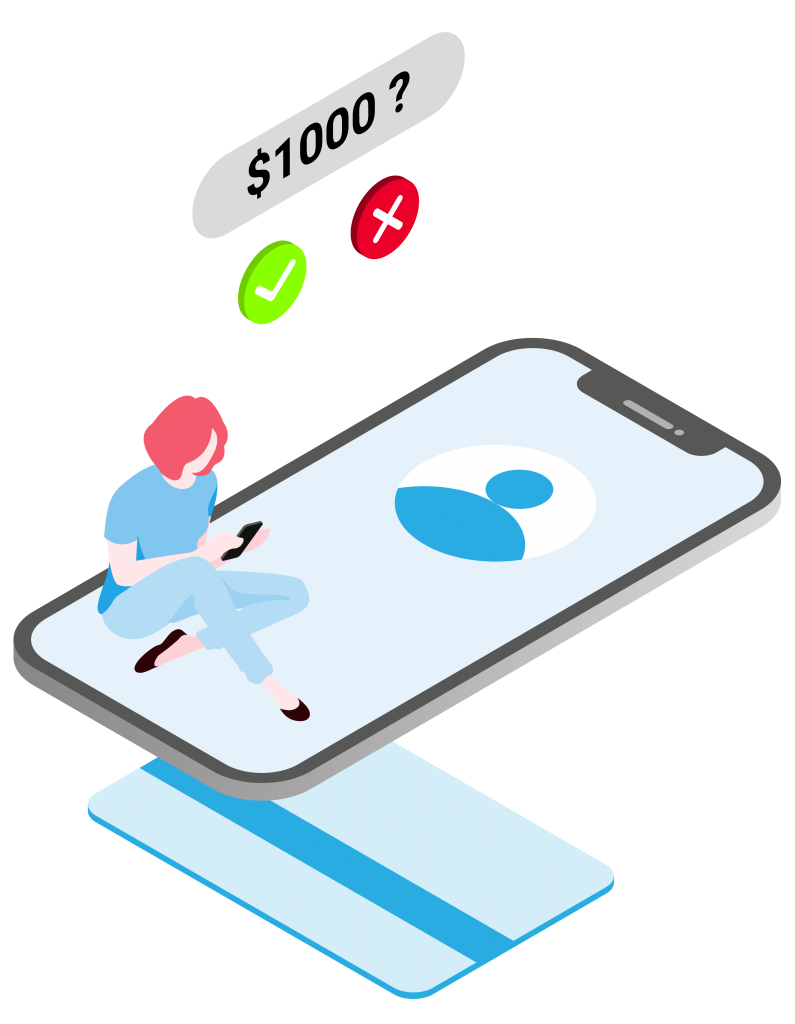 tired of your agent's calls not being answered?
Debtors are intimated to answer collection calls and have their bills negotiated. People are often ashamed of their unpaid monthly bills and feel embarrassed to discuss them even with a provider of the best bill negotiation services asking just a few questions.
It requires them to admit to some negligence, unwanted subscriptions, financial problems, or even (if they are expected to negotiate medical bills) some health issues. They have to confirm that they missed or ignored numerous payment reminders that led them to bill negotiation services.
For this reason, the best negotiation services are usually those that limit direct human contact. An average customer feels more comfortable negotiating bills online without having to talk to someone in person or even on their cell phone. They are more likely to interact with your agency this way, read the payment reminders, cover their unpaid monthly bills, and cancel unused subscriptions to save money in the future.
Bill negotiation services require a lot more work than just trying to reach the delinquents to talk about their debts and payment terms. Such a repetitive and monotonous activity can be handed over to a bill negotiation tool so that your agents can focus on other important tasks requiring human attention.
Help your agency get cash flow in the door and provide the best bill negotiation services with our Savvy Negotiator.
Custom and easy

-

to

-

board

bill negotiation

platform
Upload past

-

due accounts before your agents even touch the file
Compliant communication templates

for medical bills, cable bills, unpaid gym memberships, or others

Comprehensive

bill negotiation

performance dashboards
No account numbers needed to create

a

profile
Debtor

-

managed online payment

process

from any web-enabled device
Scalable

bill negotiation

solution that builds a positive debtor-agency relationship

and provides great customer experience

Change dates, skip payments

, negotiate lower rates,

invite and send settlement offers
Real-time extensive reporting
Functional environment to manage all customer payment

options

Capability to provide connections to in-house collection software

to save money

Help as many consumers

with bill negotiation

as quickly as possible in

a

groundbreaking manner
Introducing an innovative web payment processing solution that delivers a positive experience for both your agency and the consumers! With Payment Savvy's cost-effective automated online bill negotiation services, you can give your debtors a complete and compliant self-service payment tool!