ACH Transfer Limit – Everything You Need To Know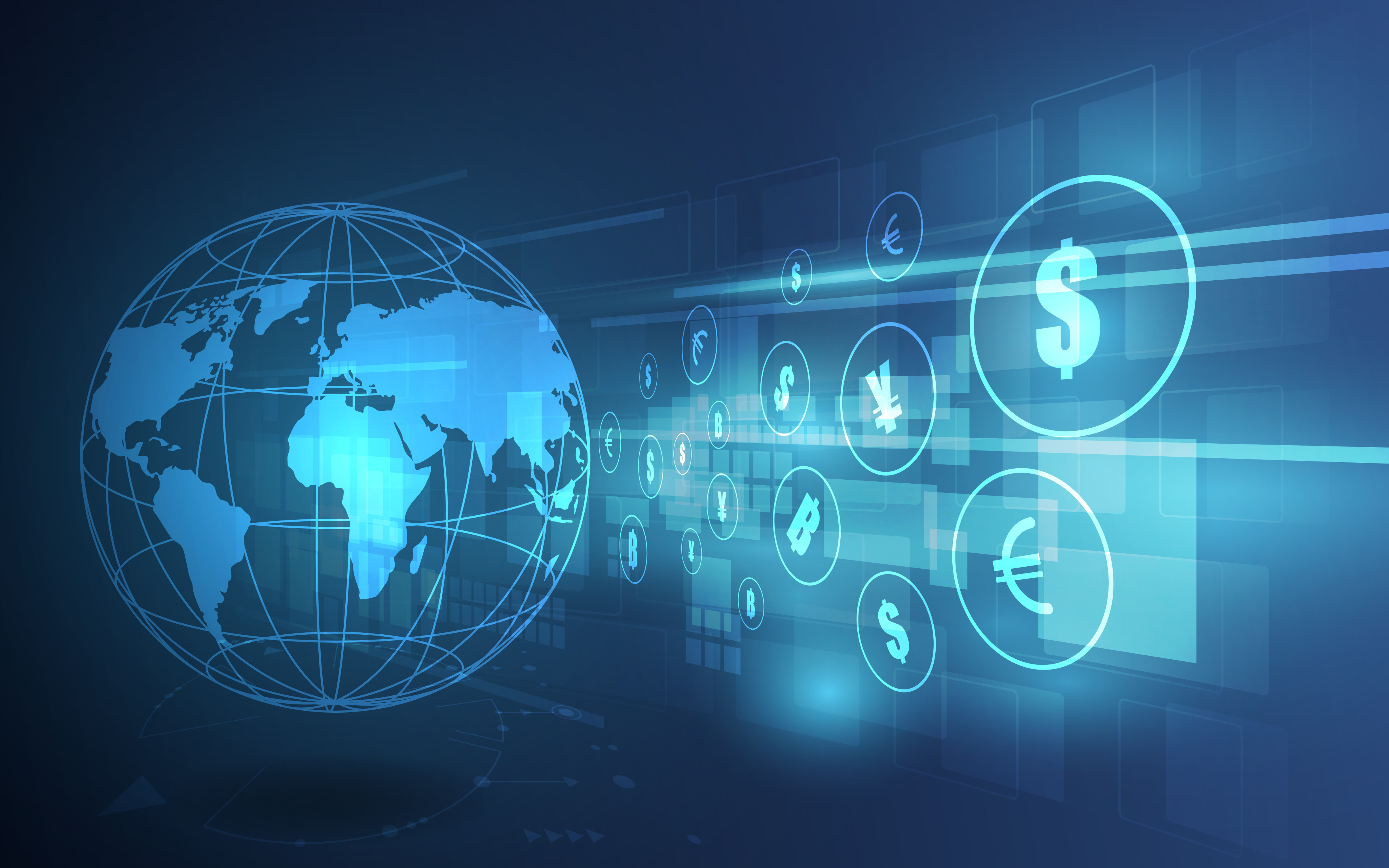 Key Takeaways
---
ACH Transfers: These are electronic money transfers between or within banks. They are frequently used for various transactions including B2B payments, loans, direct debits, and more.
ACH Transfer Limits and Fees: Banks set their own transfer limits and transaction fees, which can vary by bank and account type.
Importance of Transfer Limits: High-volume transaction makers, like businesses, should consider these limits when choosing a bank.
ACH Transfer Rules: Banks have their own rules regarding ACH transfers, including transfer limits, processing fees, cutoff times, and penalties.
---
Most people sign up for a bank account assuming that it will allow or enable them to perform most, if not all, legal transactions. If anything, it's hard to think of how you may end up needing to use the account, let's say, five years from now. But for the most part, we all need to make money transfers.
Furthermore, keeping up with all the various types of accounts across more than a dozen banks is not possible. Plus, throw in the possibility that the bank has a few gotchas tucked within the fine print, and you're pretty much in the dark as to what to expect, especially in terms of charges and transaction limits to perhaps an external account.
However, most people expect that they would at least be able to make ACH transfers, which are external bank transactions done electronically for the uninitiated. Usually, B2B payments, loans, direct debits, rent, utilities…you get the idea.
What Is an ACH Transfer?
An automated Clearing House Network or ACH is primarily the electronic transfer of money from one bank to another or within the same bank but different branches via an automated clearing house. It is known by different names EFTs or Electronic Funds Transfers, Direct debit, Autopay and the more common bank transfer.
An ACH transfer can be a transfer to an external bank account or from one person. It can also be used to pay bills and for direct deposits, used primarily by government benefit programs.
Business payments in the US most commonly rely on ACH transactions since they are a lot more economical compared to a wire transfer. ACH transfers are also used to transfer money to friends and family members. Plus, they are also used by payment apps like Zelle, PayPal, and Venmo for transferring money to account holders.
Types of Transfers
There are two main types of ACH transfers. However, keep in mind that each ACH transfer will vary in terms of cost and speed.
ACH Debit Transfer
This allows you to receive money from other account holders, possibly from other banks. The time it takes for the process to complete depends on your bank and the sender's bank policies.
ACH Credit Transfer
This one allows bank account holders to send money to accounts in other banks, which can be those of friends and family.
Banks Have ACH Transfer Limits
We've done the research and have concluded that there are a couple of banks in the US that have transfer limits. Some are the nation's largest banks. However, the ACH transfer limits will vary mainly based on the bank and the type of account. So, for starters, you will want to verify with the bank what ACH transfer limits apply to your account.
Generally, a checking account has fewer limits compared to savings accounts, something we'll discuss a little later on in this article.
Here are the top three American banks and their ACH Transfer limits:
Chase – $10,000 per transaction. You can perform $25k in transactions a day.
Bank of America – $1,000 transaction per day. But you'll need to pay $3 for standard delivery and $10 for it being delivered the next business day.
Wells Fargo – This will vary depending on your account, but it's generally $5k daily.
Suffice it to state that there are many other banks, but their transaction limits are generally between $1k and $5k. However, there may be exceptions for things like tax payments.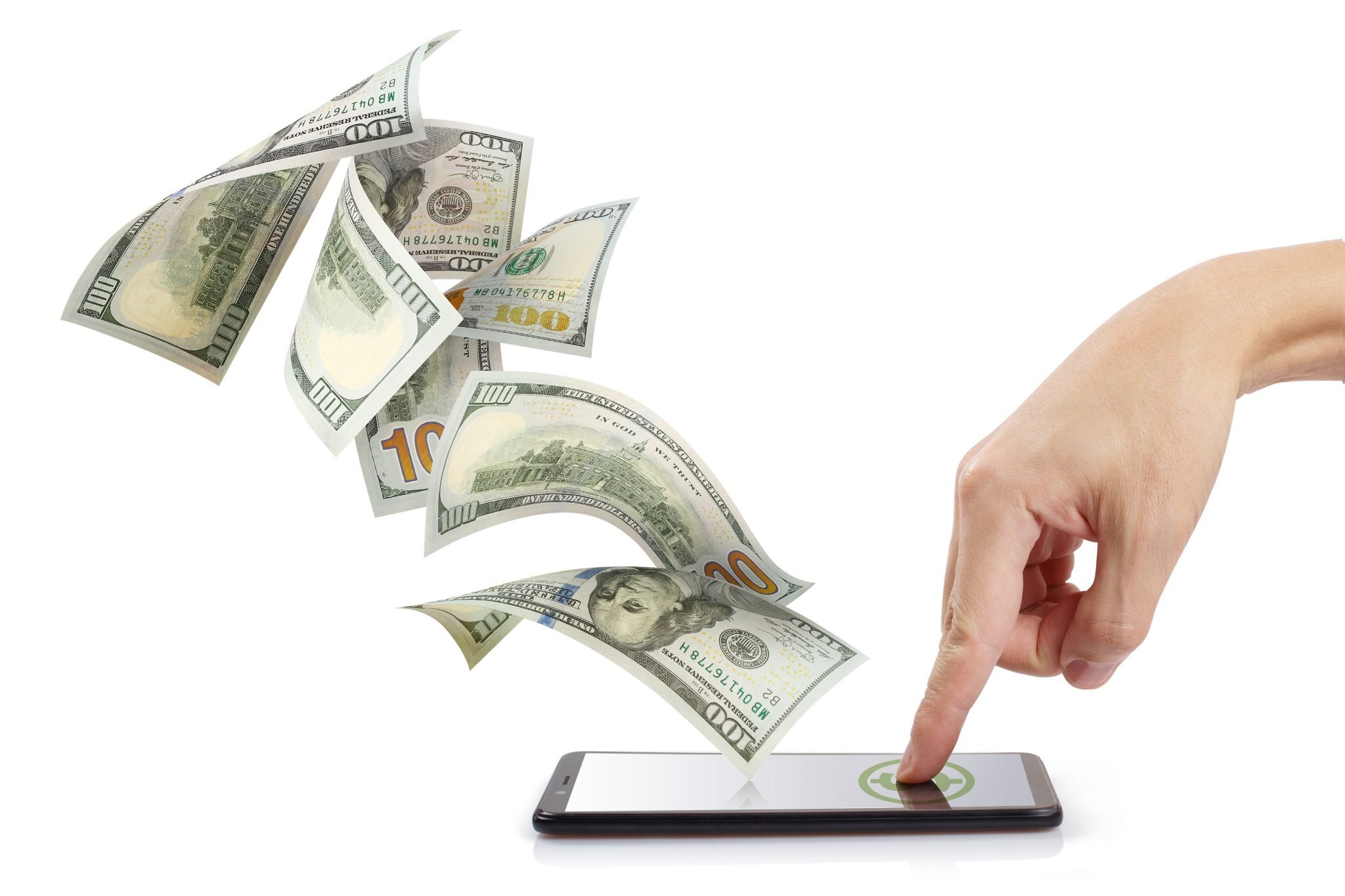 Why Do Banks Have ACH Transaction Limits?
Apart from the Bank of America's $1k a day ACH transaction limit, most offer higher transaction limits. On average, most banks have slightly over $5k daily ACH transaction limits, usually around $10k a month.
Banks like Citizens Bank are a little more generous, offering $10k daily transaction limits, whereas banks like Fifth Third and PNC have capped it at $2k daily.
If you want to choose a bank with the highest transaction limit a day, then the $25k cap by Chase is the highest you will get. However, transaction limits are generally something you will want to consider when signing up for a bank account; this is especially important if you run a business.
Transfer Fees
What you end up paying per transfer is usually tucked well within the fine print of the form you're signing with the bank. However, it's something you should pull out the magnifying glass to read because, depending on the nature of your business, it can end up costing a lot of money.
Most banks charge around $3 on average per transfer for standard delivery and $8 transfer fee to deliver by the next business day. However, some banks, such as Capital One and Ally Bank, don't charge for transfers. That said, policies change, and this can change at any time.
Bank of America is unique, as they have a $1k daily transaction limit, but they will happily lift it if you enrol in their Safe Pass program. This mainly works by sending a code to your phone to verify if the account owner is making the transaction. It is a nifty safety feature that protects the account holder.
Santander Bank has a $500 daily limit, which again can be lifted, allowing you to send $5k a day if you sign up for their Safe Pass program. We usually recommend account holders have two-factor authentication enabled for their transactions.
The limits will vary depending on whether you send or receive money. Generally, most banks allow people to receive higher amounts than their outbound payment limits.
ACH Transfer Limits Can Be an Issue For Many People
As we just saw, every bank in the US and probably in most parts of the world has its own sets of rules and regulations governing how transfers will work. While UFBDirect has an excellent savings account, the $2,000 monthly limit may be a deal breaker for a business owner or anyone who needs to transfer more money each month.
At this point, as an account holder, you can either open an account with another bank and close the existing account or use both accounts. Yes, you can have two accounts which will virtually increase your monthly transaction limit. While that's one way to do it, there is a little more to it, as we'll see later on.
ACH Transfers Limited For Savings Accounts
In the past, banks were required to limit the number of withdrawals and transfers from a saving account. Usually, the transfers were limited to six a month. However, that's no longer the case; today, banks will charge a fee (something we discussed previously) for every transaction over the six withdrawals or ACH transfers a month. But these may not include bill payment.
The best way to circumvent this limitation is to have a second account. Having two accounts will allow you twelve transactions a month. However, consider the second account in another bank with more favorable terms.
What Should You Know About ACH Transfer Limits?
Every bank in the US can set its own ACH transfer rules. So, if you want to use ACH transfers, there are a couple of questions you might want to ask your existing bank or even a bank you are considering opening an account with.
What is the monthly inbound and outbound limit of their bank accounts? And if so, how to increase it when needed?
What are the limits on how much money I can transfer out of the account? If there are limits, how can they be increased?
When can transfers made into my account be assessed?
What are your processing fees? Usually, instant transfers are charged and more expensive than regular types.
What are the limits of both international and domestic transfers?
Once you understand these limitations, you can then decide on the best move for you. It would also be worth noting that external bank transfers are defined as transfers to banks within the country or even city, but the account is with another bank. For instance, you are transferring from an account in the Bank of America to an account in Wells Fargo.
On a side note, you will also want to ask the bank what they charge for remittance transfers that may either be sent to another country or the ones you receive. This is especially important if you transfer funds abroad as part of your business or perhaps to family living overseas.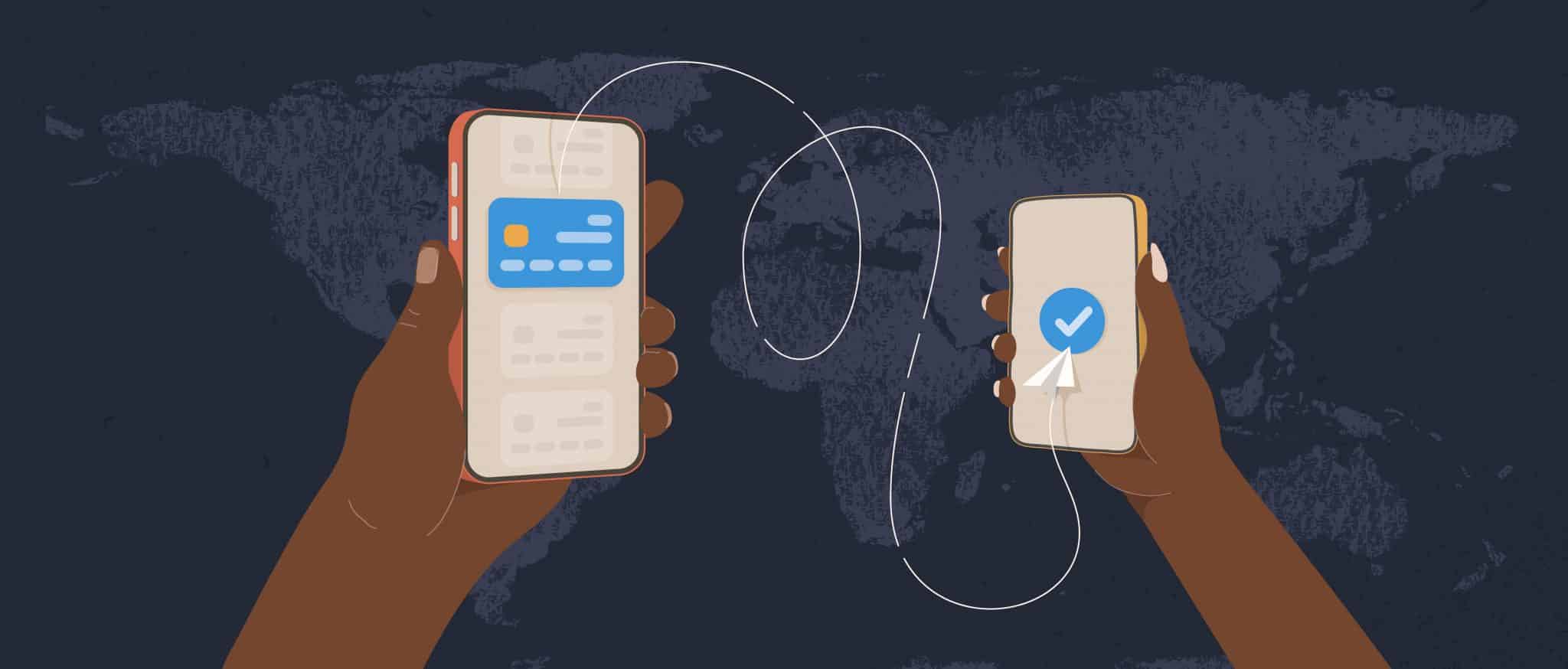 Your Relationship Matters
Many may not know this, but as we noted earlier, many banks have the daily and monthly ACH transfers mentioned in the fine print. However, people who have been loyal customers of the bank for several years, and have a positive bank balance while following the guidelines set by the bank, should be able to up their transfer limit.
People with accounts that have often dipped to negative and are relatively new customers, or have frequently racked up a lot of fees, may find that the banks are less inclined to increase their transfer limits. So, as with everything, it is essential to manage your account, knowing that this will affect how your bank does business with you.
Does The Bank Impose ACH Transfer Penalties?
While ACH transfers are an excellent way to handle bank transactions, there are a few more limitations apart from what we discussed in the previous section that you need to be aware of before proceeding.
Cutoff Times
You can choose to conduct the ACH transfer on the same day, or it can be slightly slower. Same-day transfers need to be submitted before 4:45 pm ET. However, ACH transfers tend to take slightly longer since you will also need to consider the day of the week. If you submit a transfer request at 5:03 pm on Friday, it will not be initiated until Monday morning, which may be labeled as late payment.
So, for most banks, if you initiate an ACH transfer and want it to arrive soon, you have to do it earlier in the day. Make sure it is after 9 am but before 4:45 pm. This is true if you track either incoming or outgoing payments.
Penalty For Insufficient Funds
Most banks may not charge for an ACH transfer, but they will charge you a fee if a transfer was initiated and you didn't have enough money in the bank. This is referred to as an insufficient funds fee, and the amount you are charged will vary. Some banks may charge a significant amount, so again, make sure you read the fine print.
No International Transfers
Many times, ACH transfers aren't available to send money to perhaps another account internationally. So, if you are in a hurry and want to send money to your mother halfway across the world, wiring the money may be the only way to do it. Plus, you will be charged a wire fee.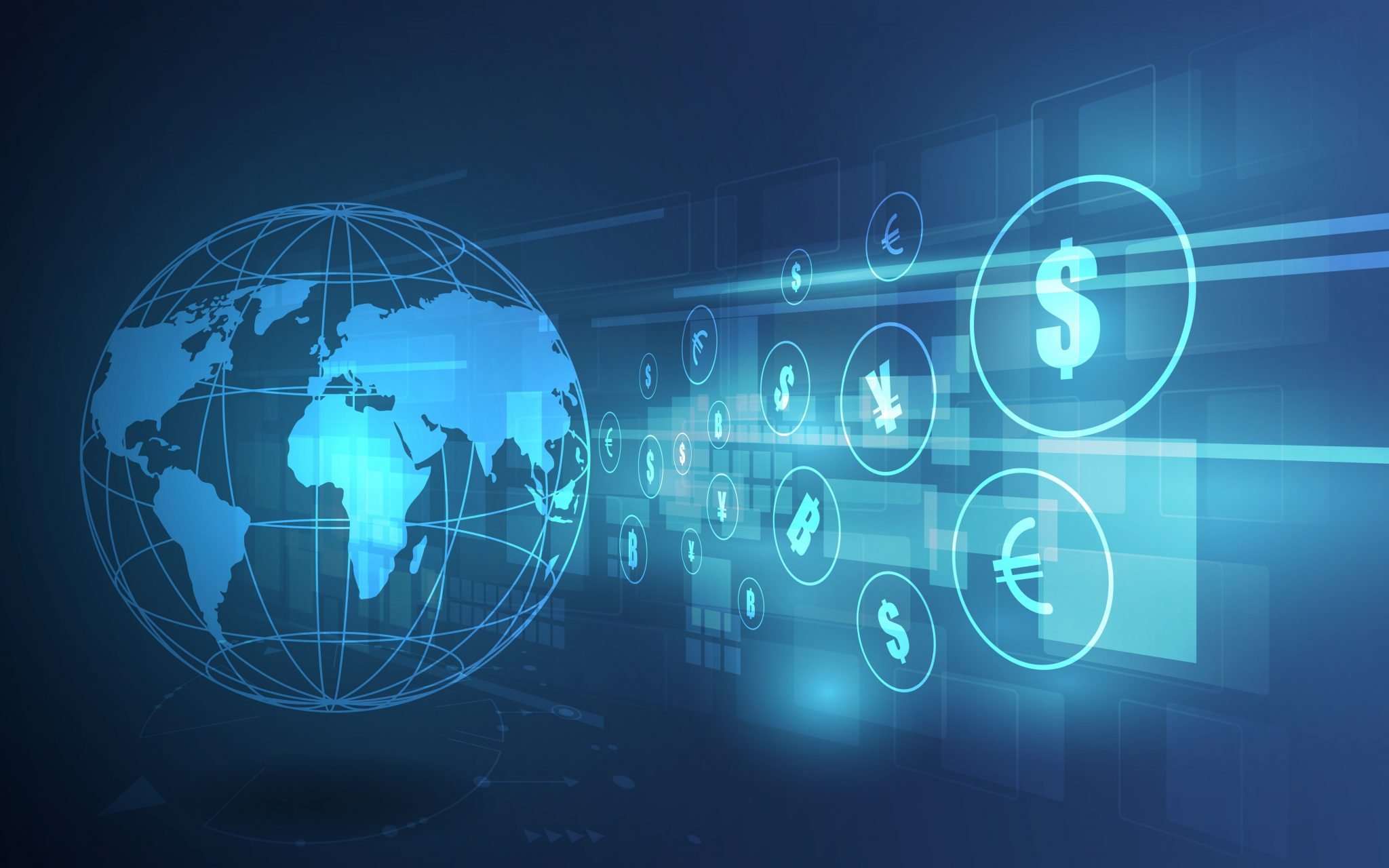 Final Word
It really goes without saying that ACH transfers are an integral part of modern banking because it helps pull funds from one account and move it to the other. The process makes it possible to directly deposit money, pay bills, and receive payment from P2P platforms, amongst other things. However, the drawback of these transactions is that they come with time and dollar limits. Not to mention that there are fees associated with it.
Every financial institution has its own set of rules and guidelines which dictate how these transfers are conducted. It is imperative to understand these ground rules, especially if your business involves many transactions each day or you need to send a large sum of money to perhaps a family member. That's where reading the fine print comes in. Ensure you read or ask the bank's customer support what they charge consumer accounts ACH transfers before opening an account.
FAQs
Q. How to choose between ACH and wire transfers?
The decision between an ACH transfer and a wire transfer is based on what you want to do. At the same time, ACH transfers are generally a less expensive way of moving money. However, you will want to determine your bank's policy first. Knowing this will help you avoid processing delays, pay more for the transfers, and run into limitations. This will ensure you can make the most of what the bank offers you. Again, much of it also depends on your bank's relationship with you.
Wire transfers make sense when sending money to another country. On the other hand, ACH transfers are a good choice for direct payments or paying bills.
Q. Is there a limit on ACH transfers?
ACH transfers are mainly limited to how much money you need to move. The limits can be either per day, for a singular transaction, or maybe the number of transactions per month, as we examined in this article. The amount you can transfer ranges from $10k to as high as $25k, depending on your bank's policies and relationship with them.
It is worth noting that banks with higher limits may impose other limitations, so make sure you are aware of all the limitations when you decide to do business with a bank.
Q. What bank has the highest ACH transfer limit?
Chase Bank has the highest ACH transfer limit at $10k, or it can be $25k daily. Second is Wells Fargo, which, if you have a good relationship with the bank, allows for up to $5k a day. Then there is Bank of America which provides $1k per transaction. Finally, Citibank allows for $2k per day and up to $10k a month, which is pretty much the average. What you end up getting from the bank may also depend on your business relationship with the bank.
Q. Are ACH transfers over $10,000 reported to the IRS?
Usually, anybody in a trade or perhaps a business who gets over $10k in a single payment and a cash payment will need to complete Form 8300, which reports to the IRS. However, an ACH transfer is not seen as a cash payment.
Form 8300 is a joint form by the Financial Crimes Enforcement Network and the IRS. This is required by the government to track payments by individuals and root out tax evades or those whose wealth is derived from criminal activity.
The cash reporting requirements apply to just about every business. However, some businesses, like those in the auto industry, who often receive payments over $10k, aren't exempt from this form of reporting.
Q. What is the limit you can transfer from ACH same day?
Nacha recently revised its ACH transaction limit from $100,000 to $1 million. Now for the uninitiated, Nacha is a nonprofit organization assigned to oversee the NCH network. The revision was announced on March 18th, 2022.
The new ACH transfer limit will also apply to same-day transfers, which are already making it easier for businesses to conduct business, especially with other companies. Back in September 2016, Nacha required that all financial institutions make it possible for their clients to make same-day ACH transfers. This meant that companies could send money on the same day, ensuring faster payments and, consequently, ease of doing business.
Q. Are ACH transfers cheaper than wire transfers?
Yes, ACH transfers are cheaper than wire transfers because they are different. Wire transfers are mainly electronic, thus being faster but also more expensive. ACH transfers can take days, but domestic transfers will clear within a few minutes.
Generally, ACH transfers will cost a few dollars, but a bank wire in the US can cost up to $30, though there is no fee for the receiver. That said, the transactions are processed in real-time by an electronic network, and that's how a person can receive a wire transfer within a couple of hours, if not more commonly within minutes. When it comes to speed, nothing beats a wire transfer, but because of the cost, it is best suited to sending large sums of money or transfers that are time sensitive either aboard or locally.
Q. Can ACH transfers be done more quickly?
Every financial institution has a cut-off time for ACH transfer requests. If you understand and adhere to those timings, your transfers will arrive on time. If the transfer is submitted after the cutoff time, which is usually around the end of the business day, then it will not be processed until the next day, if it is a business day or after the weekend.
Many banks now give customers the option to upgrade the delivery speed of their ACH transfer. The option of a next-day delivery will usually cost a little more money than a regular ACH transfer. But even in this instance, the money will arrive on the next business day, and if the next day is a weekend, then after the weekend.
The good news is that rules rolled out in 2018 make it possible for businesses to process most of their ACH payments on the same day. These payments usually have to do with salaries and account-to-account transfers. But these should be requested at the start of the business day or near noon.
You might want to check the bank's policies to determine the exact charges and payment processing time.
Q. Why does an ACH transfer not work globally?
ACH transfer, unlike a wire transfer, does not work globally for multiple reasons. However, for now, ACH transfers are restricted by a couple of bilateral agreements with the US. All banks and financial institutions encourage their customers to wire money across borders. But you'll want to choose a bank with a mature network of corresponding banks that make it possible to transfer money across borders and currencies without intermediary stops. While currencies can be up to 2% expensive, wiring internationally is the best option.
Even though ACH transfers are limited to the US, there is a need to grow these types of systems globally, but for now, it's limited mainly because of the number of people that would have to be involved.