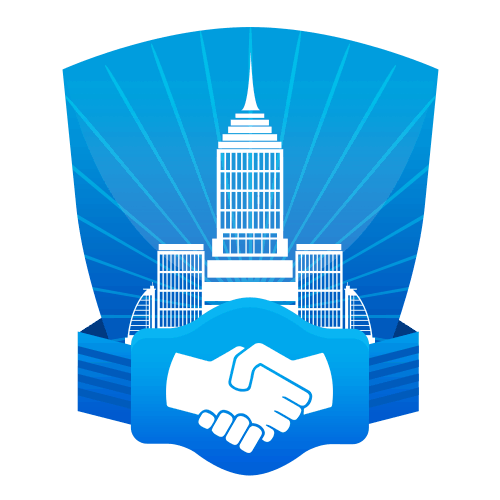 Payment Savvy is proud to work with many people and industries to offer our clients the very best in merchant processing services. Our partners are an important part of our business and part of what makes us be able to serve our clients so well.
All of our partners come from diverse backgrounds but they are all interested in the same thing: making merchant processing accounts the very best that they can be. We know how difficult it can be to find the right people to work with to make your business grow. That is why we are confident in our partners No matter what industry you are in, you will appreciate all that we have done to pick the best people to work with and our partners have the years of experience to help you be the best that you can be.
Payment Savvy is always looking for companies and qualified sales partners with business to business sales experience to work with. We are passionate about creating a company that thinks not only about our customer's experience but about our partner's experience as well. That is why we pride ourselves in having one of the most competitive agent programs in the industry. From our bonus structures, our residual based compensation plans, to our easy to manage accounting software that will let you check the statuses of your accounts while you are on the go, you will find that Payment Savvy is the right partner for your success.
As part of our continued commitment to our partners and to our partners' success, we offer:
State-Of-The-Art Technology
We offer both our partners and our clients only the best and the latest in payment processing technology. Our commitment to constant growth and improvement means that we are committed to developing and implementing the most up-to-the-minute services.
Fast Merchant Activation Process
From the moment you sell and get the customer's signature, it takes less then 48 hrs and very often even the same day for us to get their account set-up. We provide full-featured and interactive partner support systems so that you will know the moment it is approved.
The Latest in Product Offerings
In a business, you need to have a distinct vision that separates you from the rest of the competition. Through our decades of networking and leadership in the payment processing industry, we have developed a unique position that enables you to be able to offer the accounts  payment options such as gift cards, text payments, eCommerce solutions, and others. This will help you stay ahead of the curve so that clients will recognize you and remember what you have to offer is always what their customers want.
Comprehensive Program Options
Whatever the size of your entity or office, we offer easy, no hassle customized programs for you. From registration programs to lessened accountability documentation, we are here to make this partnership work for the both of us.
Personalized Service and Support
We know that it is our personalized service and relationships that make all the difference. Too often in the business world, companies forget to take the time to get to know their partners and their resellers. To us, you are more than just a name and a figure on a piece of paper or data list. We want our partnership with you to be a success because when you succeed, we both succeed. All of our partners have a dedicated in-house support team that is available to help with anything that you need—from statement analysis to merchant development programs. No matter what your situation is, we have a real person ready to help you when you need it.
We work closely with a variety of partners that are trustworthy and knowledgeable to ensure that your clients always receive the best in secure payment processing.