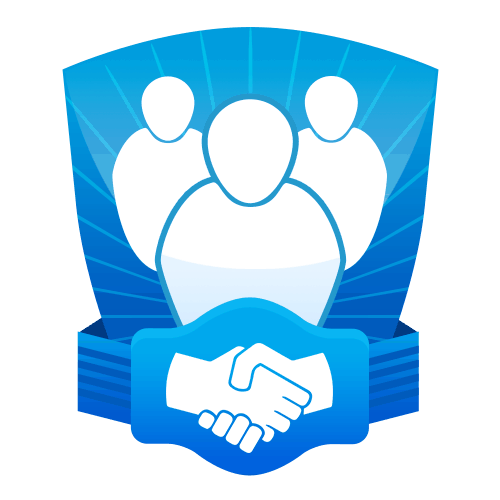 Payment Savvy offers one of the best Merchant Account Reseller Programs in the business!
We know that our business would not be as strong without our solid resellers. This is why we designed our reseller program to be one of the best in the merchant processing industry. Whether you are new to the world of resellers, or you already have an active account book, we have a place for you on our team!
Payment Savvy's Merchant Account Reseller Program offers:
Residuals for the life of the account
ISO sponsorship plans
Flexible pricing options for your customers
50/50 Rev Share Splits to start with and they increase as your sales progress
Ability to place high risk merchant accounts with us
One of the best training and education programs in the merchant processing industry
24/7/365 Customer Service and Technical Support
Multiple Payment Processing gateway systems and solutions for your customers
Same day approvals
No matter what experience you have had in the past working as a reseller, we are confident that we can offer you one of the best in the industry. With competitive pay, better support, and complete training, no wonder so many of our merchant account resellers work with us for years.
Payment Savvy's Expert Technology means your Opportunity!
We understand that a lot goes into choosing the right company and the right brand for you to represent. It might be our products and services but it is your reputation on the line. That's why you work so hard to produce solid relationships and partnerships. When your client has a problem and you have to call us to help, we know that you need to feel confident that we can help you.
Dependable Security
One of the most high-profile and worthy subjects of consumer's concern is personal identity and online security. When you work with Payment Savvy, know that you have not only payment processing experts but also security experts as well. We spend time researching current technologies and staying ahead of the competition because we know that it is vital for our clients and customers to have the upmost confidence in our technology. Our risk assessment experts, financial experts, and customer service representatives are constantly on guard. They spend countless hours monitoring account activity, looking out for cybersecurity issues, and addressing any suspicious activity. We want our clients to have their payments processed quickly and confidently so that they can have as minimal hassle as possible.
Technological Innovation at it's best!
When you decide to work with Payment Savvy as a Merchant Account Reseller, know that you are choosing to work with a top of the line, industry leading company. We have all of the tools that you will need at your and your client's fingertips. You'll be able to have instant access to commission information, easy lead submittal process, and easily customized account reports that will keep you on top of everything that is happening with your accounts.
Your customers will have access from the best payment gateway systems, credit card processing, and customer service systems just to name a few. We can offer them 24/7/365 support with a broad range of payment products. Payment Savvy has a lot to offer your customers which means that you will have a lot to offer them.
Support from people who care about your success!
Above all what makes Payment Savvy stand apart from other companies is our commitment to having the best team of experts ready to support you. From account representatives to supervisors, you will get to know each one of us on a first name basis and we will get to know you and your business as you work to bring both of us greater success. We understand the ins and the outs of the business and we understand the frustrations that can happen as a reseller. When you have a question, we will be there to help you 24/7. Our personalized service is the foundation of our business and we want to build a relationship with you. You are more then just a number or a data sheet to us. You are what is responsible for our progress and we do not forget that. You are our partner in success and because of this, we will give you the attention that you deserve.
We want you to succeed!
There is a reason why many of our resellers have been with us for years. They know that Payment Savvy is not just another company. We work hard to support our merchant account resellers and to give them a competitive edge on their competition. It is not just about the technology that we offer, it is about helping our resellers with every step along the way. Whether you are an experienced reseller that has worked with other companies in the past or you are a first time reseller, we are here to help. Email us or give us a call to hear how Payment Savvy can help you on your road to success.