An ACH payment is a type of electronic funds transfer that allows you to move money from one account to another without using cash, checks, or other payment methods.
The popularity of ACH payments has skyrocketed in recent years due to their convenience and relative security. More than 100 billion transactions are processed through ACH payments each year. There are more than 8,500 financial institutions in the United States that accept ACH payments. They process ACH payments of more than $40 trillion annually.
This goes to show that ACH transactions are becoming the preferred method of making payments for both businesses and individuals.
There are a few different types of ACH payments, and they each serve a different purpose. Let's take a look at the most common forms of ACH payments.
Types of ACH Payments
There are two main types of ACH payments: direct deposits and direct payments.
Direct Deposits
Direct deposits are funds that you or your business send to someone's checking, or savings account electronically. This is often done by setting up an automatic transfer from your own bank account to the recipient's bank account. You can also set up direct deposits for payroll checks, government benefits, and other recurring payments.
Direct deposit is the most common type of ACH payment in the United States because it's easy to use and requires no action on your part to set up.
Direct Payments
Direct payments are a way for businesses to make a payment directly through their bank accounts without having to mail anything or go into a store. They're often used by businesses that need to pay their employees quickly without them having to wait for a check in the mail and individuals who prefer to send money directly to someone else without having to go through an intermediary like PayPal or Venmo.
Both types of ACH transactions can be initiated by an individual or business, but direct payments can only be made using an ACH payment form. If you're making a direct payment via an ACH form, the payee will need to provide you with their ABA routing number, account number, and check number (if applicable).
How Do You Make an ACH Payment?
Making an ACH payment is easy. You can do it in a number of ways, including:
Online: You can make an ACH payment online using your bank's website or through the Automated Clearing House's website. You'll need to know the account number and routing number for the recipient, as well as the amount you want to send.
Phone: Your bank may have a phone number where you can make ACH payments. You'll need the same information that you would need to make one online payment.
Directly at your bank: You can usually go into your bank and make an ACH payment directly with a teller. You'll just need the same information as you would for making one online or over the phone.
Through these methods, there are two types of ACH transfers you can make: Debit and Credit.
ACH Debit Payments
An ACH debit payment is a transaction that removes money from your bank account and sends it to someone else's bank account. This can be done through an electronic check or direct deposit. These payments are often used for paying utility bills, mortgage payments, or other recurring payments.
ACH Credit Payments
An ACH credit payment is when money is added to your bank account, usually by direct deposit or by using an electronic check. These payments are often used for things like payroll deposits, tax refunds, or other types of payments.
ACH payments are:
Secure
Unlike checks or paper drafts, which can be lost or stolen, ACH payments cannot be intercepted in transit. This reduces the possibility of fraud and identity theft.
Economical
ACH processing fees are less expensive than wire transfers and credit card transactions. This is because ACH network operators charge lower fees for processing electronic payments.
Convenient
By using online ACH payments, you can send and receive money without having to visit a branch or write checks. You can also transfer funds to your bank account in a matter of seconds.
Time-Saving
By processing payments electronically, ACH can save you time. Instead of manually writing checks and sending them out through the mail, ACH payments allow you to send multiple payments at once using a single payment file. This saves time that would have otherwise been spent filing invoices, writing checks, or stuffing envelopes.
Easy To Track and Manage
ACH payments are easier to track and manage. While credit card payments have an infinite number of variables that can cause a payment to fall through, ACH payments have relatively few. With ACH payment processing, you can easily track your payments because they happen through the ACH network, which is a central clearinghouse for all electronic payments in the US.
So, if there's ever an issue with an ACH payment, you can easily track it down and resolve it. Aside from that, you can also manage your ACH payments more easily because they all go through the same network. This is not the case with credit card payments, which can be processed by any number of different companies.
The Setbacks of ACH Payment Processing
Less Flexible
Once an ACH payment is initiated, it can't be canceled or reversed. If a mistake is made, it will need to be corrected with a new transaction, which can take several days and incur additional fees.
Slower Than Other Methods
ACH payments take one to three business days to clear, while wire transfers and credit card transactions are processed almost immediately.
Costly Chargebacks
ACH payments are not reversible. If you make a mistake when sending an ACH payment, you will have to send another transaction to correct it. This can result in additional fees charged by your bank.
What Are Some of the Most Common Uses for ACH Payments?
Payroll
ACH payments are frequently used by businesses to pay their employees. It's a quick and easy way for employees to receive their paychecks, as the money is usually deposited directly into employee bank accounts.
Taxes
Another common use for ACH payments is paying taxes. Businesses can set up their tax payments to be automatically withdrawn from their bank account on the appropriate date, ensuring that they never miss a payment and incur any late fees.
Mortgage Payments
Many homeowners set up their mortgage payments as ACH payments so they never have to worry about forgetting or being late on a payment. This can help save money in the long run, as many mortgage lenders charge hefty penalties for missed or late payments.
Business-to-business (B2B) Payments
B2B payments are becoming increasingly popular as businesses look for more efficient ways to pay their vendors and suppliers. ACH payments allow businesses to make bulk payments quickly and easily, without having to write out individual checks or set up new vendor accounts with their bank.
Subscription Services
Another popular use of ACH payments is for subscription services, allowing companies to bill customers each month automatically. This can also save businesses and customers money because they do not have to spend time on the billing and payment process each month.
Recurring Payments
Many businesses also use ACH payments to pay recurring bills, such as monthly rent or utilities. This can save time by eliminating the need to manually write and send a check each month. It can also help ensure that bills are paid on time, as most banks offer automatic bill pay services that allow customers to schedule future withdrawals in advance.
eCommerce Payments
In addition to making it easy to pay bills, ACH payments can also be used for eCommerce transactions. This includes everything from online shopping to paying for digital subscription services, such as Netflix or Spotify. When customers provide their bank account information during the checkout process, businesses can use that information to initiate an ACH payment instead of processing a credit or debit card transaction.
How Does an ACH Payment Compare to Other Payment Methods?
ACH payments are less expensive than using a wire transfer to send money, and they can also be less expensive than sending a check in the mail. If you're paying an invoice or making a one-time payment, ACH is usually more cost-effective than other options. It's also more convenient for businesses that handle many different clients or vendors, as it eliminates the need to set up separate accounts with each one.
The main downside to using ACH is that it can take a few days for the funds to actually appear in your bank account. Online payments through credit cards and PayPal, on the other hand, are usually available immediately. This means that if you need money right away, ACH may not be the best option.
Overall, ACH payment processing is one of the more economical and efficient options available to businesses. If you're looking for a way to streamline your invoicing and collections processes, ACH payments are definitely worth considering.
Why Are ACH Payments Important for Businesses?
One of the biggest challenges businesses face when it comes to payment collection is getting people to pay their bills on time.
In today's fast-paced world, it can be difficult to get customers to pay invoices in a timely manner. This often results in delayed payments, which can negatively impact a business's cash flow. This is why many businesses have turned to Automated Clearing House (ACH) payments.
The importance of ACH Payments lies in the fact that they provide a more efficient way to collect payments, a key element in maintaining positive cash flow. When customers make ACH payments, the funds are transferred electronically from their bank account to your business's bank account.
This process is much faster than traditional methods like mailing a check, which can often take days or even weeks. Perhaps most importantly, ACH payments are typically processed on time, meaning businesses can count on receiving payments efficiently and within the appropriate timeframe.
How To Set Up ACH Payments for Your Business With Payment Savvy?
Setting up ACH payments is simple and only takes a few minutes. You'll need to provide your bank account information, such as the name on the account, your routing number, and your account number.
You can find this information on a personal check or by logging into your online banking portal. Your bank can also provide you with this information.
Once you have this information, contact us by filling out the form on our website. Make sure to include your business name and select ACH payments as the payment solution you're interested in. Our team will be in contact to walk you through the next steps.
Once your account is set up, we'll provide you with all of the tools needed to get started processing ACH transactions.
Summary
ACH payments are the most efficient, cost-effective way to pay your suppliers and employees. They are efficient because they don't require you to maintain a bank account for each of your suppliers, and they're cost-effective because they remove any need for you to send checks or make wire transfers. ACH payments also help you avoid the risks of cash and check payments in terms of fraud and theft, as well as speed up the payment process.
If you are ready to get started, contact us today and let us show you how easy it is to get started with ACH payments.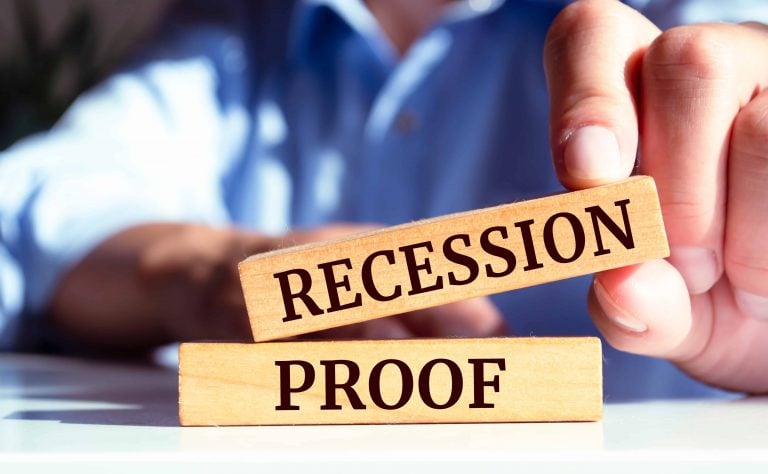 While it is by no means a pleasurable experience, the simple truth of the matter is that recessions are a part of life and something we should accept as an occasional occurrence. We are going to face them once in a while – there is no avoiding that fact. Depending on your perspective (and at…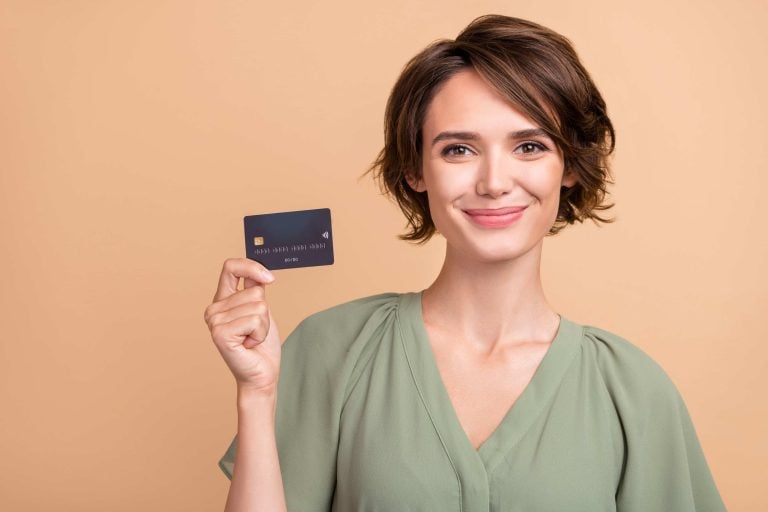 What Are BINs? A Bank Identification Number (BIN) is the first four or six numbers found on any debit or credit card. Essentially, this set of digits specifies the financial institution that issued a payment card. Every BIN number can be checked to prevent fraud and ensure the protection of both merchants and consumers when…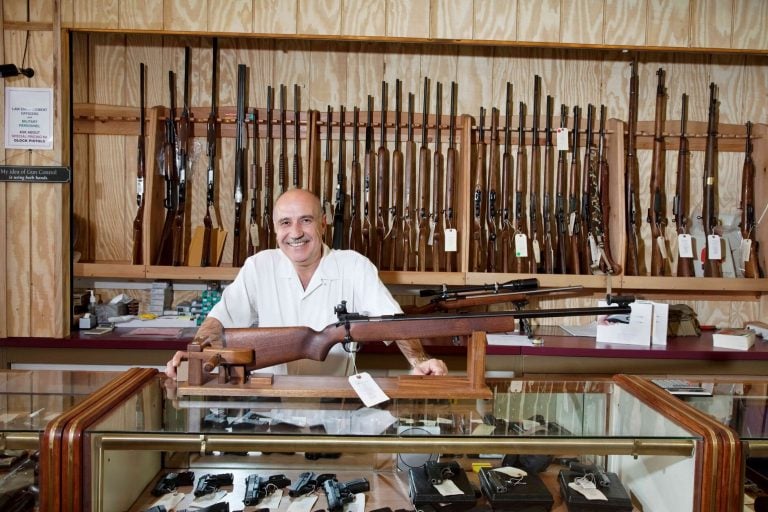 The Federal Firearms License (FFL) is a cornerstone for businesses in the flourishing firearms industry. In 2022 alone, a staggering 16.4 million firearms were sold across the United States, underscoring the industry's robust growth. Furthermore, the U.S. firearm industry's contribution to the economy is substantial, injecting 28 billion dollars into the economy. This booming industry…