How To Accept Credit Card Payments Online?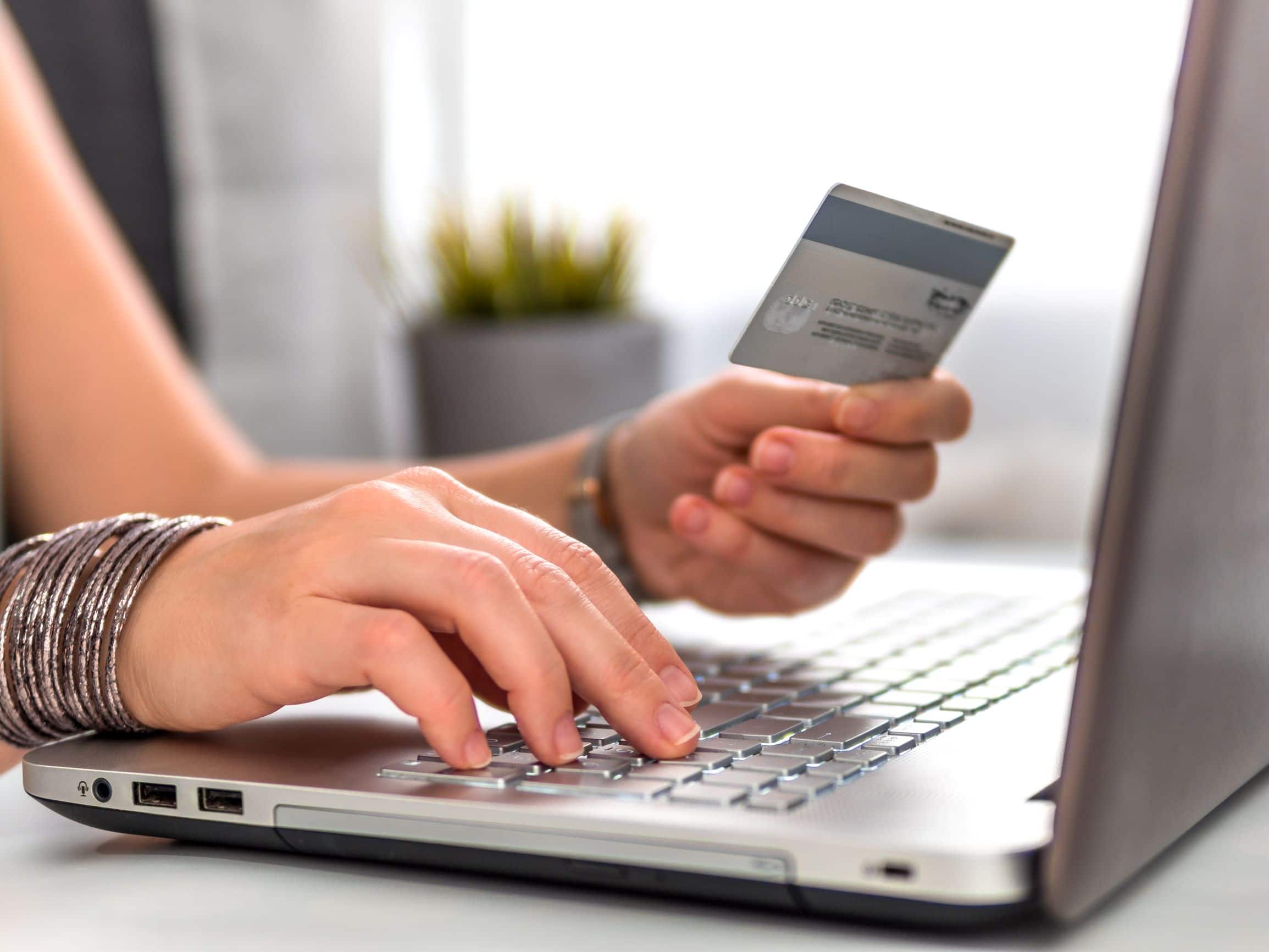 Key Takeaways
---
Accepting credit card payments online is essential for the survival and success of an online business.
There are different methods to accept credit card payments, such as third-party processors, merchant accounts, and payment gateways.
Credit card processing fees are inevitable, but comparing providers can help find the most cost-effective option.
Safeguarding against fraud and data leaks is crucial when accepting credit card payments online.
---
The number of available payment options has become exorbitant. And yet, despite all these available alternatives, online consumers still rely mostly on credit card payments.
Indeed, credit card payments accumulate to approximately half of the commerce online transactions value in the US. That stat alone speaks volumes on how essential it is for an online merchant to accept credit cards.
It is no longer a simple luxury. It is an absolute necessity. Without it, the chances are high that a business will not survive.
However, figuring out the best way to accept credit card online payments can be overwhelming, especially if you're entering uncharted territory. Unfortunately, it's not a decision to avoid.
Well, if you're not sure where to start, we're here to help. In the following guide, you will find all the information you need to successfully start accepting credit cards and let your online business thrive.
HOW TO ACCEPT CREDIT CARD PAYMENTS ONLINE?
There are several different ways to accept card payments online. The two most popular methods are accepting credit card payments through a third-party processor, such as Payment Savvy or Stripe, or by setting up a merchant account with a bank or another financial institution.
If you go the third-party processor route, you'll need to sign up for an account and then add a payment button to your website. When a customer clicks on the button, they'll be redirected to the processor's website to enter their payment information. The processor will then deposit the funds into your account minus a small fee.
If you set up a merchant account, you'll be able to process credit card payments directly on your website. You'll need to get a merchant account ID from your bank or other financial institution and then add a payment form to your website. When a customer fills out the form and submits their payment, the funds will be deposited directly into your account.
Another way for an online business to accept credit card payments is through an online payment gateway service, which connects your online store with the merchant account to facilitate transactions between the parties involved – usually the merchant's and customer's bank accounts.
Let's cover these methods in more detail.
THE MERCHANT ACCOUNT
To accept payments online, organizations should have a merchant account in place. The merchant account serves as the central platform to process credit and debit card transactions.
Essentially, when you take a credit card payment from a customer, the funds will first go to your dedicated merchant account. The bank will then deduct the processing fees and transfer the money into your bank account (usually within 1-2 days). In other words, merchant accounts work like "holding accounts." Indeed, you likely won't even have access to it.
It's also worth mentioning that the merchant account is a legal and binding agreement between the business and the payment provider. The business owner or operator must sign a contract that states specific terms and conditions.
If you opt for a traditional merchant account, you will also need to set up a payment gateway to accept credit card payments, although some merchant accounts include it as a part of their payment services.
THE PAYMENT GATEWAY
The payment gateway connects your online business with your merchant service account, processing credit card payments between the parties involved in the transaction.
How does a payment gateway process credit card transactions? While highly technical, the process is pretty straightforward to understand.
When a credit or debit card payment is conducted online, information is sent electronically to a location known as the payment gateway. At this point, it is determined if there is enough credit available to complete the transaction. For example, a customer pays for goods with his or her credit card online. The total purchase is $100. However, the customer only has $80 of available credit. The transaction is then voided for insufficient funds.
Another example is a customer who pays for goods with their debit card. The total purchase is $100. The customer has over $100 in their bank account. The transaction is then approved. The payment gateway then transfers the funds from the cardholder directly to the merchant account.
In other words, an online payment gateway works like a brick-and-mortar point of sale system (POS system) or card reader. Their benefit is that they provide businesses with more control and security over online payments.
However, it's important to note that the payment gateway also includes transaction fees. Therefore, if your merchant account provider doesn't offer it as a part of their payment services, you might be forced to pay additional fees.
In such a case, it can be much more beneficial and cost-efficient to opt for an online payment processor.
THE PAYMENT PROCESSOR
The payment processor is a company that specializes in processing credit and debit card transactions. Such payment service providers work as the intermediary between the customer, the major credit card companies (such as American Express, Discover, MasterCard, and Visa), and the business. Most payment processors also typically supply the business with the merchant account and payment gateway.
This includes all of the required software, hardware (if needed), and customer/tech support.  The payment processor handles the transaction request, sends the authorization and settlement files from the major credit card companies, and distributes the funds to the merchant accounts. They also are in charge of any chargebacks, requests, and settlements.
And if you're looking for a reliable payment service provider, Payment Savvy is ready, willing, and able to cover all your specific credit card payment needs.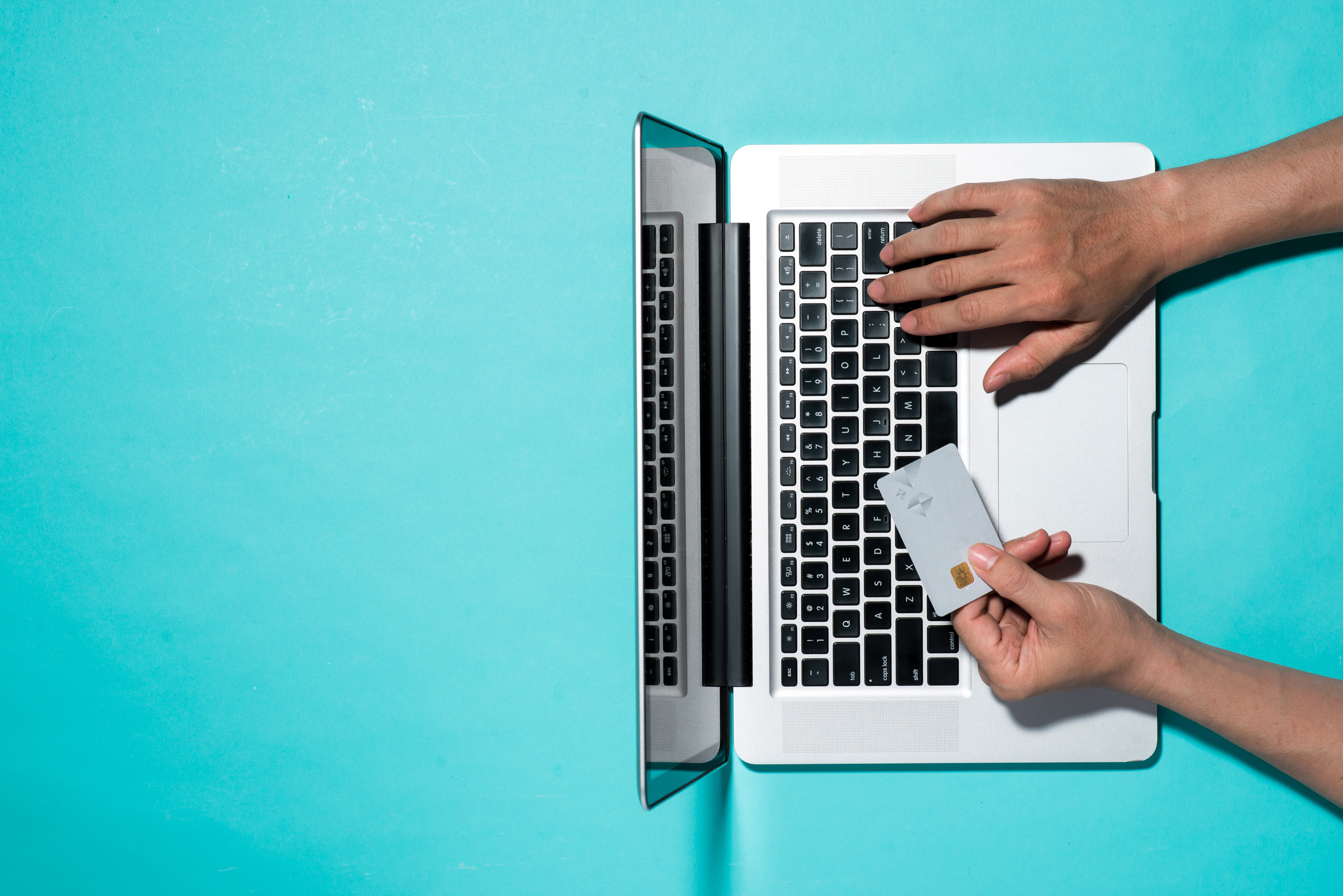 WHAT ARE CREDIT CARD PROCESSING FEES AND COSTS?
As we've mentioned throughout the text, accepting credit cards at one's online store isn't free. There are several costs and fees involved, and most of them are impossible to avoid, as much as some business owners would like to think otherwise.
That's mostly because credit card companies, such as Visa or MasterCard, charge a non-negotiable fee on every transaction, referred to as an interchange fee. This fee is paid by your merchant service account provider or payment processor and then passed onto you with a markup, which typically takes the form of a monthly fee or transaction fee.
If you decide to go for a more traditional merchant account and payment gateway combo, the transaction fees will vary depending on several factors. Namely, the payment network and credit card company (Visa, MasterCard, American Express, etc.), type of credit card payments, and your service provider.
The average credit card transaction fee in the US is around 3% per transaction, and that is how much you should expect to pay for accepting credit card transactions. We cover this topic in more detail here.
Card processors offer you much more flexibility in terms of fees. And while they usually come with additional costs, such as monthly fees or subscription costs, they can prove much more affordable in the long run.
For example, when choosing Payment Savvy as your online payment processor, you can take advantage of our discounted credit card processing rate program.
CREDIT CARD VS. DEBIT CARD PAYMENTS
What might come as a surprise to some is that it makes a massive difference for a merchant whether a consumer pays with a credit or debit card. Indeed, credit and debit cards aren't created equal, both from a customer's and merchant's perspective.
For instance, debit card transaction fees are much lower than those of credit cards. Therefore, you can expect to pay less every time a customer makes a purchase using their debit card.
There's a catch, though. Debit cards only allow consumers to spend as much as they have in their bank accounts. If they don't have enough funds to complete the transaction, the transfer will be blocked by the payment gateway. Therefore, a customer might be more reluctant to make a purchase they can't afford at the moment.
That isn't the case with credit cards, where users can spend more money than they have in the bank. Therefore, they will feel more comfortable spending more on their online purchases. And higher spending can offset the extra credit card fees.
CREDIT CARDS VS. OTHER PAYMENT METHODS
As a business owner, you need to accept credit cards online. That you already know. However, while credit and debit card payments will serve as the base of your online payment system, there are other, more affordable payment methods to consider.
The most obvious choice is ACH (automated clearing house) transfers. ACH payments allow businesses to process electronic checks. They typically come with much lower fees than credit card payments and offer the perfect payment solution for companies that bill customers via invoices or recurring payments, such as healthcare.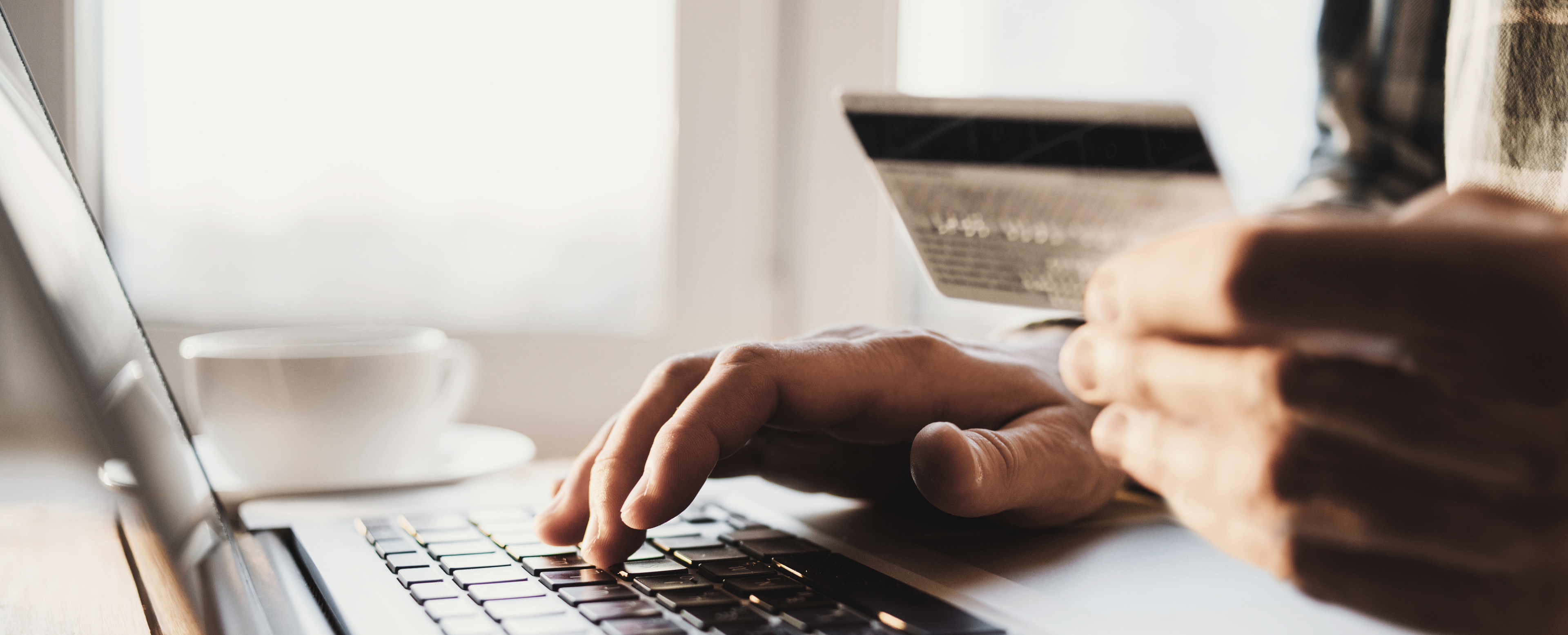 CREDIT CARD PAYMENTS SAFETY TIPS
If you want to accept credit card payments, and as we covered, it's not really a matter of choice, you should follow several safety tips to ensure both you and your customers stay protected. Here's what to pay attention to when considering card payments as your primary business banking solution:
Fraud. Not all payment service providers are reliable and honest. There are many companies that will try to lure you in with extraordinarily low fees and costs only to access sensitive business data and steal your or your customers' money. Therefore, pay attention to which payment processor you choose, and only work with reputable providers, such as Payment Savvy.
Processing fees. While there's nothing you can do to avoid them, you must pay attention to any additional fees charged by payment services. If you're a small business with tight margins, compare available providers carefully and choose the option that makes the most financial sense. For instance, when choosing Payment Savvy, you can negotiate your fees and tailor the offer to your specific business needs, ensuring transaction fees don't ruin your operations.
Data leaks. Although you can, don't store your customers' credit card data. It will make your business more vulnerable to data leaks and cyber-attacks. If someone steals your customers' sensitive data, you risk facing legal charges and ruining your business reputation. If possible, apply the use-and-delete process.
KEY TAKEAWAYS
And that's a wrap. As you can see, accepting credit card payments online is a vital part of any online business. And while many merchants believe credit or debit cards are becoming obsolete, the reality is that they remain the most used payment method among online customers in the US.
Therefore, adding credit cards to your accepted online payment methods is more than an option. It's a necessity. And now that you know how to accept online credit card payments, let Payment Savvy handle the rest.
Please contact us to review all options, obtain answers to your questions, and apply for the best way to accept payments online. Our company is only successful when your business grows because of our products and services!
We look forward to hearing from you and partnering with your business.