Let's face it. Even with all of the technological advances we have today, it can be hard for utility companies to collect payments in this fast-paced world. In fact, for some people simply finding the time to make their monthly payments seems like an impossible task.
Fortunately for utility companies, Payment Savvy offers a utility payment processing solution that can make this a problem of the past. With solutions that are easily integrated into your existing software and offer free payment processing, there are plenty of ways that companies as well as their customers can benefit from utility payment processing.
AN INCREASE IN INNOVATIVE PAYMENT METHODS
According to a recent survey, 97% of Americans use texting at least once a day. After all, it is quick, easy, and convenient. Imagine how appreciative many of your utility customers would be if they could pay by text. There's no reason to sit down and boot up their laptop, make a special stop at the post office for a stamp, or spend ten minutes on the phone while trying to pay their utility bill through an automated system. For utility companies, this increases the chances that payments will be made on time. It is definitely a win-win situation.
Our payment processing system also allows customers to set up a recurring electronic bill payment which essentially means they never have to worry if they remembered to make last month's payment. It's done for them on a schedule they have decided on.
Of course, your customers will still be able to pay using traditional methods, such as cash payments or sending a check in the mail, which means you won't alienate customers who aren't yet fans of technology. We are simply offering them more payment options, which many people are sure to appreciate.
Some of the payment options include:
Online payments: Customers can pay their utility bills online through the utility company's website or ours. They simply need to enter their account information and payment amount, and they are set.
Automatic payments: With this option, customers can choose to have their utility bill automatically deducted from their bank account each month. This is a great way to ensure that bills are always paid on time, without any effort required on the customer's part.
ACH payments: Customers can also choose to make ACH payments, which use the Automated Clearing House network. This allows customers to pay their utility bills directly from their bank accounts. This payment method is more secure than card payments because it does not provide the merchant with sensitive account information.
Intergrated voice response: Customers can inquire about the status of their bills through an integrated voice response system. This allows them to check when a bill is due, how much it will cost, whether or not payment has already been received, and more.
Did we mention that utility payment solutions involve free payment processing?
FREE PAYMENT PROCESSING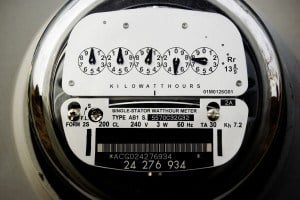 Utility bills can be expensive and the cost of living can get especially high when so much of your income is tied up in other expenses like rent, transportation, and groceries. That's why we have designed our system to allow customers to pay their utility bills online without having to pay extra fees for processing. It's just one way we are helping people get out from under the weight of their monthly utility expenses.
Whether you prefer to pay your utility bills using a credit/ debit card, electronic check, or something else, Payment Savvy's Convenience Fee allows companies to accept your payment for free. As an added bonus, customers can pay 24 hours a day, 7 days a week with a quick click of a button via the web. a text, or phone.
A QUICK AND EASY LOOK AT BILLING AND USAGE
Many people are not always able to keep up with their utility bill payments. It's easy to forget to pay a bill that isn't due for another month, and then when the next month's bill arrives, you can't pay it because you're still catching up on the previous one. This can create a vicious cycle of late payments and disconnection notices.
Utility bill management is not easy when you have a lot on your plate, so it's important to keep track of when you need to pay your bill and to make sure that there is enough money in your account for the automatic payment to go through.
With our utility payment processing solution, you can easily integrate it into your existing utility software, as well as make it easier for your customers (and your staff) to understand their bills.  Our system tracks all past payments and allows you to set up recurring billing for your clients.
This not only gives customers a better way to manage their payments, but it also helps utility billing companies to provide better services and get paid on-time for the services they provide.
EASIER, FASTER PAYMENTS
While customers appreciate how easy it is to pay their utility bills, as well as how quickly their utility bill payments are processed, this is a perk that also extends to the utility company. Instead of waiting days for checks to clear and credit card charges to be processed, everything is processed in hours.
For customers, quick utility bill processing means that there is a reduced chance of making a late payment (and getting stuck with a late charge). For utility companies, this will likely reduce how often service has to be disrupted, which will cut down on the expense of sending an employee out to cut off and later reconnect service.
Yes, customers can still continue to use their preferred method of payment; it's just that everything will be completed more quickly and efficiently.
SECURITY EVERYONE CAN TRUST AND COUNT ON
In 2014, 70% of organizations and businesses reported they had been the target of a successful cyber attack in the past twelve months. During that same period, utility and power companies detected 527% more incidents than they had in the previous year. These numbers make it clear that no company is immune to the growing threat of cybercrime.
To ensure that all customer information, as well as utility company information is kept as secure as possible, we use the latest locked software systems. All utility data is stored in secure data centers that are safe from employee theft and outside data breaches.
Of course, customers appreciate this because it means their personal information is safe, while utility companies don't have to worry about the bad press associated with security breaches.
AN INNOVATIVE SYSTEM THAT IS EASY TO USE
We understand that both utility company employees and clients have much more to do than waste time trying to figure out how to access a system or make a payment.
This is why we have worked so hard to ensure our payment process solution is intuitive and as user-friendly as possible. Our system is easy to use, highly customizable, and simple to implement (After all, we are trying to make things easier for both utility companies and customers). Just because something is innovative doesn't mean it should be complicated.
Our system is designed to be as streamlined and efficient as possible, making it easy for everyone involved to get what they need done quickly, accurately, and efficiently.
INSTANT PAYMENT REMINDER NOTIFICATIONS
How many times have you accidentally made a payment late just because the date completely slipped your mind? It has happened to everyone, including utility customers, which not only affects them but the company as well.
To make it easier for customers to keep up with when their payments are coming due (and decreasing the likelihood they will have to pay a late fee), we offer instant payment reminder notifications.
Although this does not require any extra work on the part of the utility company, they certainly benefit from this feature. After all, it increases the chances that payments will be made on time.
For utility companies, working with an expert utility payment processing company, such as Payment Savvy, is absolutely necessary to ensure the collection of the payment is as smooth as possible. From allowing companies to quickly and easily accept a wide array of payment methods to creating a system that is very easy and safe to use, we are committed to making the payment process as painless as possible for everyone involved.
If you are ready to get started or simply want additional information regarding how Payment Savvy's payment processing services can be used within your company, please contact our expert staff today.
Benefits of Using Our Free Payment Processing System
Our utility payment processing system can be used by any company that is ready to significantly improve their customer experience and streamline their payment processing system. We have made it very easy for customers to use our product, making it ideal for any business that is looking to simplify their utility payment process.
Some of the benefits we offer include:
Quick payment processing
A variety of payment methods
Easy to use for customers
Customized payment plans for your business
Enhanced user experience at no cost to the customer
Easy integration of our system with your existing websites
Easy for customers to set up one time or recurring payments
Free Account Setup, Maintenance, and Service
No Hidden Fees
24/7 reliable customer support
Overall, we are dedicated to providing the best possible experience for both businesses and customers alike. Our payment processing system is designed to be as simple and straightforward as possible, while still offering a variety of features and customization options. If you're looking for an easy way to take payments or an easy way to help your customers pay for their utility bills, contact us today.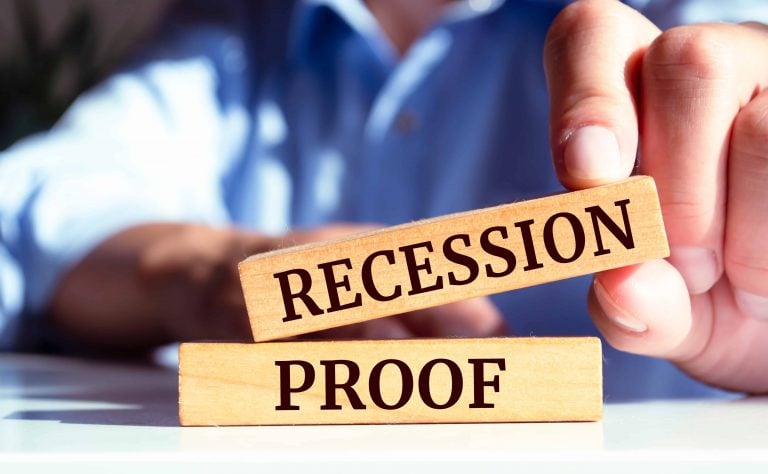 While it is by no means a pleasurable experience, the simple truth of the matter is that recessions are a part of life and something we should accept as an occasional occurrence. We are going to face them once in a while – there is no avoiding that fact. Depending on your perspective (and at…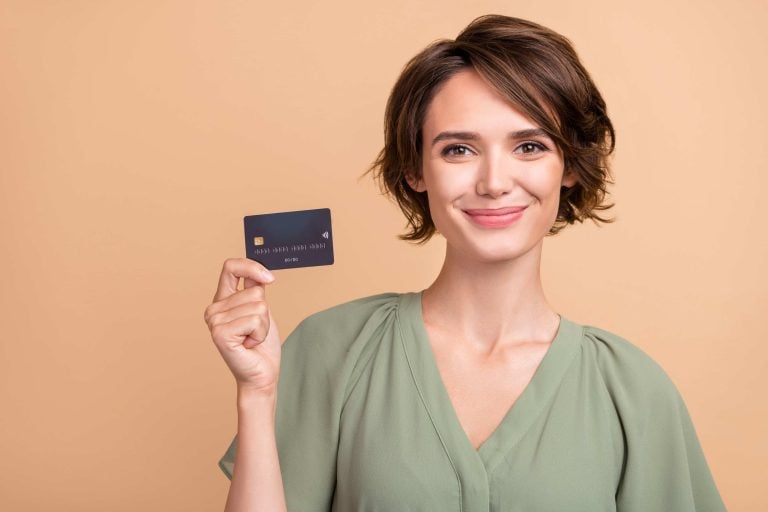 What Are BINs? A Bank Identification Number (BIN) is the first four or six numbers found on any debit or credit card. Essentially, this set of digits specifies the financial institution that issued a payment card. Every BIN number can be checked to prevent fraud and ensure the protection of both merchants and consumers when…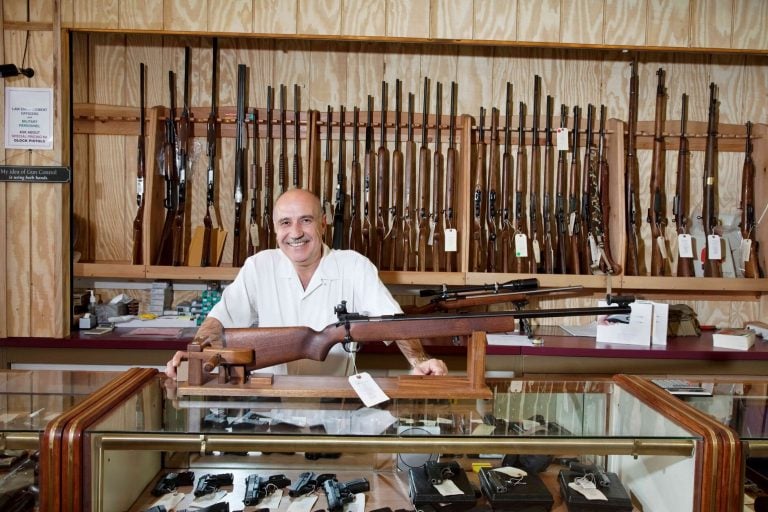 The Federal Firearms License (FFL) is a cornerstone for businesses in the flourishing firearms industry. In 2022 alone, a staggering 16.4 million firearms were sold across the United States, underscoring the industry's robust growth. Furthermore, the U.S. firearm industry's contribution to the economy is substantial, injecting 28 billion dollars into the economy. This booming industry…