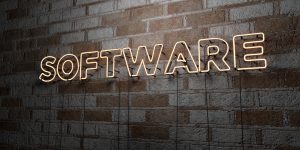 Debt collection software provides agents with the ability to spend more time collecting debts, and less time working on non-revenue producing activities. For example, a few clicks on the keyboard can save hours of unnecessary paperwork. The question is not if your business needs debt collection software, it is which software will work well for your organization. There certainly are a vast variety of options available on the market today. The following information will help you through the process of selecting the best debt collection software as it pertains to your debt collections agency.
Identify Your Current Debt Collection Software Strategy
You are already well aware of how much or little is being collected for your clients. Now it is time to determine how those bottom line figures can be improved. Is your business using old-school methods such as spreadsheets and highlighters? Are you taking advantage of an integrated email system?   Do your agents follow up with scheduled phone calls? Is everyone on the same page with assessing credit risk prior to extending terms to debtors?
If your agents are not using emails, or making scheduled follow up phone calls, the debt collection software should have an automated email function. It should also include a phone call management program. Some debt collection software systems have the ability to access debtors for credit risk. All debt collection software programs eliminate the need to print and highlight spreadsheets.
Figure Out Where Your Debt Collections Agency Is Today
The best place to start, when selecting the best debt collection software for your business, is to evaluate your business. For example, you should know exactly where your strengths and weak points are. This will go a long way in helping you decide upon the features that are needed to make improvements. Take a good look at all key performance ratios such as average days delinquent, and accounts receivable turnover ratio to name a few.
Figure Out Where You Want Your Debt Collections Agency To Be In The Future
The purpose of debt collection software is to improve your bottom line. In order to best accomplish this, you need to set forth realistic milestones. Start by writing down your goals for the next 12-24 months. Do you want save a specific amount of time in the collections process? Is it important to reduce the cost of credit? Would you like to reduce the amount of average days late? Once you start to evaluate these factors, start matching them up to the capabilities of the debt collection software systems that you care considering.
Research Various Debt Collection Software Systems
Research is key when choosing the best debt collection software for your organization. Each program offers different features, and are geared towards particular markets. Do not be reluctant to spend the time getting familiar with various systems, and asking representatives for product demonstrations. Payment Savvy highly suggests the following debt collection software systems based on overall features and ease of integration.
Payment Savvy specializes in providing the collections industry with seamless high-risk merchant account solutions. Please contact Payment Savvy today to review your options, apply for a high-risk merchant account, and to obtain answers to your questions. We look forward to hearing from you and working with your company.
If you have enjoyed reading this article and found it informative, please share it with all of your contacts on social media. Payment Savvy greatly appreciates your efforts in this manner. Please stay tuned for more interesting articles.