Regulation F – What is it?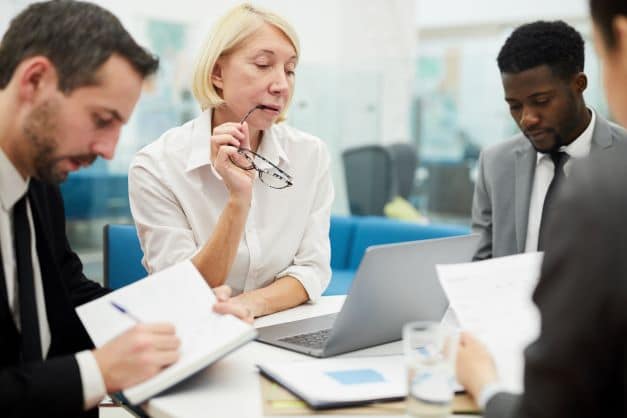 In 2020, the Consumer Financial Protection Bureau (CFPB) published two rules which implement the Fair Debt Collection Practices Act (FDCPA). This federal law, known as Regulation F goes into effect on November 30, 2021. While the revised legislation currently offers greater consumer protections, it is also likely to result in new consumer abuses.
Suppose your company works in the field of debt collecting, such as third-party debt collection firms, collection attorneys, debt buyers, or defaulted mortgage servicers. In that case, you must comply with this comprehensive new rule. Regulation F affects everything from debtor communication to multi-state compliance. While the update may seem overwhelming, this article will break down the pertinent provisions. From a quick recap of the FDCPA to highlighting several points collectors should know about the legislation, get ready to get savvy on Regulation F.
The Fair Debt Collection Practices Act, better known as the FDCPA, was passed in March 1978. The federal legislation intends to remove derogatory, misleading, and biased debt collection methods. It also aims to strengthen state regulation of debt collectors and protect consumers from potential abuses.
The FDCPA contains eight sections focusing on specific areas of debt collection activity, including:
Consumer Communication
Harassment
Misleading Representations
Unethical Practices
Debt Validation
Legal Consequences
Deception
Civil Responsibility
Any violation of the FDCPA towards a debtor means a potential lawsuit for your collection agency. In some cases, a court's rulings may call for debt collectors to make the following payments:
Statutory damages of up to $1,000
Attorneys' fees
Physical or emotional distress damages
Lost or garnished wages
What is Regulation F?
As previously said, the CFPB announced final regulations amending Regulation F to implement the FDCPA in 2020. In total, these laws were in the works for more than five years. The activities of debt collectors are governed by these federal regulations, with an effective date of November 30, 2021.
The regulations, which were released in two parts, cover a broad range of issues. The first set of rules focuses on debtor communication, including new technologies and abusive or unfair practices toward debtors. The second part of the Regulation F rules focuses on debt collection disclosures and when an agency can report a debt to a consumer's credit report.
Noteworthy Amendments of Regulation F
The following are some of the more significant changes to Regulation F as amended, which debt collectors should be aware of:
A debt collector must now wait a week before contacting a consumer about the same debt after talking with a debtor.
Communicating with a debtor through a social media platform in a public manner is prohibited.
A clear opt-out method of electronic communications to a particular email address or telephone number must be provided.
Consumers can orally request a debt collector stop communicating via a particular method.
It is prohibited to communicate with a debtor using an email address the debt collector knows is related to a consumer's employment.
When attempting to report an account to a credit agency, a debt collector must first contact or send a letter regarding the debt.
The consumer must be made aware of a 30-day validation period in which to dispute the debt.
Debt collectors must provide consumers with a written or electronic debt validation notice at the initial communication or within five days of the first contact.
A validation notice does not need to be in the first language of the consumer.
Debt collectors must not file or imply bringing legal proceedings against consumers for debts outside of the statutes of limitations.
ARM Resources
While the above list is not exhaustive, it does highlight key points any debt collector as defined by the FDCPA should be aware of. As the revised Regulation F comes into effect, it's imperative to make pertinent business pivots to obtain compliance. Several associations, such as the ACA International, have a wide array of educational resources surrounding Regulation F. Just as Payment Savvy has supported the ARM industry for over ten years, these organizations aim to help debt collectors grow their business.
We hope this article provided you with a framework to help your agency succeed. Be sure to follow us on LinkedIn to receive fresh articles weekly. Our advanced and compliant ARM payment solutions have been often imitated within the collection sphere for over a decade. Be sure to reach out to learn how we can elevate your collections and increase your bottom line.