Responsible business owners know exactly how important it is to have backup processes in place to protect fundamental operational systems. Disasters can strike when least expected and operation errors occur constantly. That is exactly why it pays to be well prepared ahead of time. Does your business depend on credit and debit card payments in order to survive? It is of the utmost important to have a backup merchant account in place if you answered yes to this question.
Why Have a Backup Merchant Account?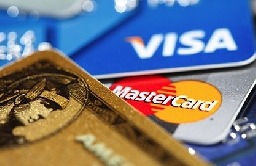 Your business simply cannot afford the risk of losing the ability to process electronic and plastic payments for any period of time. Industries, that are considered high-risk from a credit card processing standpoint, are even more vulnerable. Banks can terminate merchant accounts for a variety of reasons. Many of these reasons are out of the company's control. Image this scenario for a moment. You are at the travel agency planning an amazing vacation. After spending a good amount of time going over the details, it is finally time to officially book the trip.
The travel agent informs you that their credit card system is down, and they do not know when it will be back up and running. They can only process the transaction with a cash or paper check payment. You were planning to pay by credit card. You do not have the cash available, which also means that a paper check is out of the question. It is an extremely annoying and frustrating situation. Do you abandon the transaction completely and go to another travel agency?
If so, you have wasted a significant amount of time. Do you wait it out until the credit card processing system is back online? If so, you risk losing out on the airfare special that the airline is promoting this week. The situation puts you in a vulnerable position, and that is not good for the travel agency. In fact, the chances are low that you will ever do business with them again.
The bottom line is that losing the ability to process credit and debit cards will drive customers right into the hands of your competition.
There is absolutely no need to take that unnecessary risk when it can be completely avoided. Payment Savvy can have your backup merchant account up and running faster than the time it takes to check your luggage. Why lose sales? Why lose credibility? Why take the chance of losing customers permanently? Why not protect your business' interests? You worked hard to build a loyal customer base. Do not allow an operator error or unavoidable disaster ruin your business.
When you have a backup merchant account in place, your customers will be unaware that a business interruption is taking place. A great deal of business owners are reluctant to add a backup merchant account because their current Internet system may not be powerful enough to handle it. The solution to this problem is simple. Simply order a cellular broadband backup system. The monthly cost of this system is not prohibitive, especially if you are only using it as a backup system.
The investment is actually well worth it. The backup merchant account fees and cellular broadband system fees more than pay for themselves when the main system goes down. Payment Savvy will help you safeguard your business for times when the unthinkable happens.
Payment Savvy specializes in providing businesses of all types with the ability to accept credit and debit card payments in person and online. Please contact Payment Savvy today to review your options, apply for a backup merchant account, and obtain answers to your questions. We look forward to hearing from you and working with your company.
If you have enjoyed reading this article and found it informative, please share it with all of your contacts on social media. Payment Savvy greatly appreciates your efforts in this manner. Please stay tuned for more interesting articles.