Successful business owners know that a web presence is needed to grow your company in the current economic climate. Websites are now more complicated than only having a digital footprint. Organizations serious about being at the top of their game must have the ability to accept online payments in a manner that integrates easily with their current technology platform. There are many online payment gateway options currently available. Choosing the right one can be confusing and time-consuming.
You need a solution that will work best for your current needs and can expand as your business grows. Choosing the best online payment gateway should also center around the user experience it creates for your customers. This includes ease of use, efficiency, and real-time payment processing. The following information will provide you with some essential features your online payment gateway needs to have.
Your Online Payment Gateway Needs Flexible Payment Integration Methods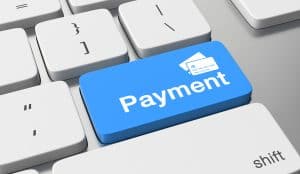 Thanks to advances in payment processing technology, business owners do not need to employ a team of computer developers and programmers in order to engineer a web payment form on your website.  It is important to consider how quickly the payment platform will integrate with your existing software. The online payment gateway you ultimately select must have simple and approachable user experience for both your staff and customers.  If your online payment system is not working properly customer will abandon virtual shopping carts and purchase items from competitors. Your online payment gateway must also work seamlessly from the back end. If your employees have difficulty using the system it leads to downtime and frustration. Both negatively affect your bottom line.
Your Online Payment Gateway Needs To Provide A Secure Customer Experience
Consumers fully expect their personal and financial information is safe and secure when submitting a payment online. Partnering with the right merchant service provider goes a long way to ensure your customers encounter a positive, safe, and secure experience when shopping on your website. It is essential to use an online payment gateway that allows your company to accept multiple forms of payment through multiple devices. While some people prefer to pay by credit card, others would rather use their debit cards or ACH payments.
Your customers should also have the choice to pay through their computers, smartphones, tablets, and other web-enabled devices. In addition to a positive experience, your organization should also choose an online payment gateway that adequately protects your customers' sensitive financial information. Always look for software solutions that include encryption technology, a secured card vault, and tokenization. If you want to learn more about payment gateways and their benefits, check out our helpful guide here.
Payment Savvy specializes in providing businesses with the ability to accept safe and secure credit card, debit card, and ACH payments. Please contact Payment Savvy today to review your options regarding our online payment gateway solutions, and to obtain answers to your questions. We look forward to hearing from you and working with your company.
If you have enjoyed reading this article and found it informative, please share it with all of your contacts on social media. Payment Savvy greatly appreciates your efforts in this manner. Please stay tuned for more exciting articles.