More and more people are shopping online these days. It is faster, more convenient, and often also more affordable. This is due to the possibility of comparing lots more offers than in brick-and-mortar shops. If you plan to set up a business on the internet, you will need an online payment system. This will make it possible for your customers to use their debit and credit cards safely.
That is the reason why payment gateways were created. They encrypt card information, as well as authorize or decline a transaction. 
How to Define a Payment Gateway
One can define a payment gateway as the technology capturing and transferring online payment data from the customer to the acquiring bank account. In essence, it is a payment highway. Thanks to such a solution, the customer's credit or debit card information can be safely validated. In this way, there is a check on the availability of necessary funds.  And if everything is alright, the merchant can get paid for the purchase.
Therefore, a payment gateway is a kind of interface between a merchant's online point of sale and the acquiring bank. As a result, a merchant can accept payments without complications. It will also ensure their customers' sensitive data is efficiently protected from hackers' attacks.
There is no need to use any other sophisticated software if you have this enhancement. It proves excellent as a middleman in payment processing. It manages all the procedures between the issuing bank and the acquiring one when a person buys a product or service online.
What is a Payment Gateway?
A Payment Gateway is a service that authorizes credit card or direct payments processing for e-commerce transactions. A payment gateway facilitates the transfer of information between a payment portal (such as a website, mobile phone or interactive voice response service) and the Front End Processor or acquiring bank.
How Does a Payment Gateway Work?
The payment gateway works in three steps, which are as the following:
Collection

– This stage begins when a customer opens the checkout in your online store to enter their card details. A payment gateway will either provide the payment page or safely receive the details transferred to it.

Transfer

– Your customer's card information and transaction details are securely transferred to the acquiring bank's merchant account.

Authorization

– When all the essential data is acquired, your payment gateway will receive the transaction's authorization. Both the merchant and the customer are informed about the success or failure of an operation.
Why Are Payment Gateways Necessary?
You may wonder, why are payment gateways even necessary if they are just middlemen? What you need to consider is that online payments are made without physical credit cards. It means that a card cannot be swiped on a POS terminal as it would if you were in a brick-and-mortar point of sale.
For this reason, the only confirmation of the transaction being legitimate is the credit card data that a user provides on the payment page of an online store. It is worth noticing that you cannot be sure that a customer is purchasing with their own funds in this way. When there is no physical credit card, fraud can happen more easily. So additional payment processing protection is vital.
If you do not have a payment gateway, fraudsters can access credit card data without any difficulties. This can expose your company to chargebacks and fraud. Apart from that, hackers can also try to commence illegitimate transactions. Your brand's image can receive serious damage due to a large amount of payment processing fraud.
We can say that payment gateways are the guards of your customers' credit card data. Such tools transfer sensitive information from the merchant to the acquirer and the issuing bank with solid encryption to protect such crucial data from online fraud. What is more, keep in mind that payment gateways can not only detect hackers' attacks but also inform you about expired credit cards, invalid accounts, lacking funds, or exceeding online transaction limits.
What Kinds of Payment Gateways Are There?
If you are unsure what a credit card gateway is, you need to know that there is no one type. There are three primary types of payment gateways that you are likely to encounter if you have a merchant account.
On-Site Payments
In a large business, it is most common to use on-site payments handled entirely on independent servers. As a result, checkout and online payment processing always work through this system only. There are pros and cons to this solution; on the one hand, you have more control and independence. On the other, the whole responsibility to keep credit card data safe is placed on your company.
Redirects
In the redirects variant, your payment gateway may include an option for using, for instance, PayPal. When the customer is taken to a separate payment system to finish the transaction, this process becomes a "Redirect." Such a solution is very convenient for a retailer because a small company that cannot afford an internal server can apply a well-known solution that is trustworthy, easy to use, and secure (like the aforementioned PayPal).
However, you need to take into account that in this case, a merchant has much less control, and the online credit card payments include an additional step for customers.
On-Site Checkout Plus Off-Site Payment
This solution includes a front-end checkout that will appear in your online store and a payment processor happening via the payment gateway's back end. Like redirects, this tool is simple and convenient, but keep in mind that you will be dependent on this tool's quality. In case of any system failure on their side, you will not be able to accept credit card payments in your online store.
For this reason, you should always choose only high-standard payment gateways that are unlikely to cause you problems affecting a user's overall experience and your brand's image.
What Are Payment Gateways' Qualities to Look For?
Before choosing the best payment gateway for your merchant account, make sure that it has all the most significant qualities. We have enumerated some of them below!
Safety: PCI DSS Compliance Level
If you accept credit card payments in your online store, you must put your customer data as the highest priority. Otherwise, it could result in a huge fine that will harm your company's budget to a large extent. What is more, data leakage damages a brand's image so severely that it may be almost impossible to rebuild it.
For this reason, you should choose a payment gateway that provides an excellent PCI compliance level. You do not have to be an encryption specialist but pay attention to how your payment gateway provider deals with customer data. For the highest safety possible, you should select an option with PCI DSS Level 1.
Efficient Fraud Detection
Every merchant wants to avoid a situation where the payment for their services or products is in dispute or charged back. Also, you certainly do not want to turn legitimate customers away. Therefore, a reputable payment gateways provider should cooperate with their client efficiently to achieve the right level of fraud detection. They should prevent hacker attacks, but at the same time, no honest customer is turned down.
The Number of Accepted Currencies
You do not have to limit your business to the country where it is registered – nowadays, people often order products with international shipping. For this reason, it is worth paying attention to how many foreign currencies a particular payment gateway accepts. Nevertheless, bear in mind that transactions from other countries may be a bit more expensive. First, make the right calculations to see if foreign payment processing will be beneficial for your company or not.
Integration Simplicity
To put it simply, payment gateways are just computer programs, so they need to be able to easily integrate with other software necessary to run your online store. For instance, there may be a content management system (like Joomla, WordPress, Magento, or Drupal) and a shopping cart. They have to cooperate with a payment gateway without any complications. Remember to inform your potential provider what system you use and ask them if it is compatible with the solution they offer.
The Number of Available Payment Options
One of the aspects to consider while choosing a payment gateway is the number of methods customers can use to make a transaction. Certainly, it should accept debit and credit card payments because that is what almost everyone uses nowadays. Nonetheless, it is also worth making sure if some more advanced options are available. In this way, your customers will also be able to use vouchers, pay with PayPal, or other tools of their preference.
The Reliability and Uptime Record
Logically, if your e-commerce business works all day and all night and every single day, your payment gateway should do so as well. For this reason, you need to make sure that the reliability and uptime record of a particular provider is nearly flawless.
In the case of online stores, when a payment gateway is not available, any purchase is not available either, and you may lose lots of opportunities to make a profit. Hence, before choosing the right program for your merchant account, ask the provider about the uptime guarantee.
Real-Time Reports
To have a possibility to monitor how your business is doing all the time, you may ask your payment gateway provider if they have real-time reports in the offered packages. In this way, you will be able to check if everything works smoothly. And in case of any problems, you will be able to react quickly and fix everything as soon as possible.
Companies that can do this are often highly appreciated by their clients.  An efficient payment gateway will undoubtedly be fantastic for your business.
What Is the Difference between a Payment Gateway and a Payment Processor?
It happens that the terms 'payment processor' and 'payment gateway' are treated as synonyms. In fact, there are some significant differences between them.
A payment processor's main task is to analyze and transfer debit/credit card transaction data. It means it also transmits necessary information to an issuing bank. This includes the card number that links it to a particular bank account.
When it comes to a payment gateway, it does all the work mentioned above. Additionally, it provides an authorization of the money transfer between the merchant and the customer.
At first glance, the difference may not seem that serious, but payment gateways serve as overall systems at the point of sale. In a way, they are like virtual cash registers. Payment processors play the role of the step where the card is "swept" to transfer the data to the issuing bank. Each of these solutions can have both hardware and digital components to accept payments in various ways.
Summary
What is a payment gateway? It is definitely a program that should be of the highest importance for anyone who conducts business on the internet. If you accept payments with credit/debit card online, ensure that all data the customer provides is entirely safe.
What is more, with this tool, you can validate every transaction at once. If there is any problem, you will be informed about it quickly.
It will improve the safety of your merchant account and make it less vulnerable to credit card fraud. It is crucial to choose the best payment gateway possible. The payment gateway should have a solid PCI DSS compliance level, an effective fraud detection system, and other useful features.
This program is an essential investment in your business, so be sure to select it wisely! We hope this article was an excellent educational tool! If you have further questions about payment gateways or want to create a custom payment solution for your business, please give Payment Savvy a shout. Since 2010, we have been providing our clients with compliant, secure, and innovative merchant accounts. We look forward to working with you!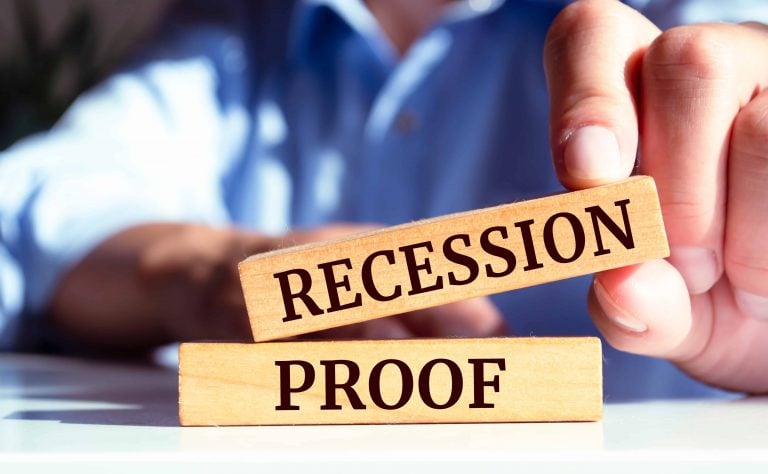 While it is by no means a pleasurable experience, the simple truth of the matter is that recessions are a part of life and something we should accept as an occasional occurrence. We are going to face them once in a while – there is no avoiding that fact. Depending on your perspective (and at…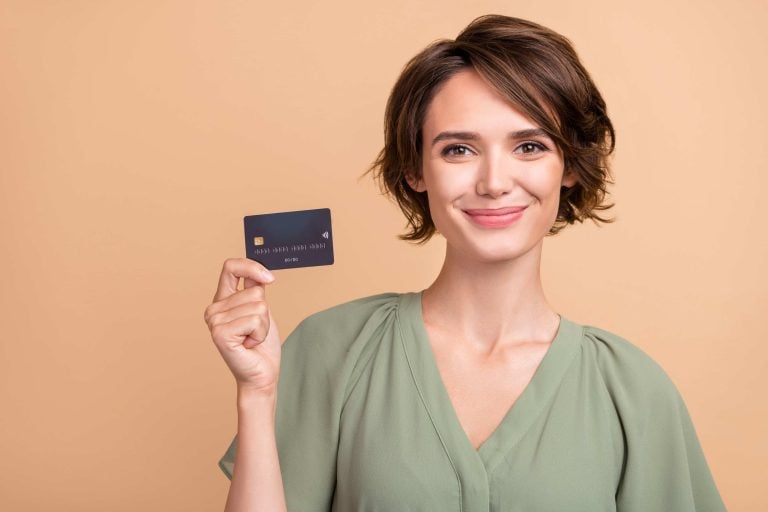 What Are BINs? A Bank Identification Number (BIN) is the first four or six numbers found on any debit or credit card. Essentially, this set of digits specifies the financial institution that issued a payment card. Every BIN number can be checked to prevent fraud and ensure the protection of both merchants and consumers when…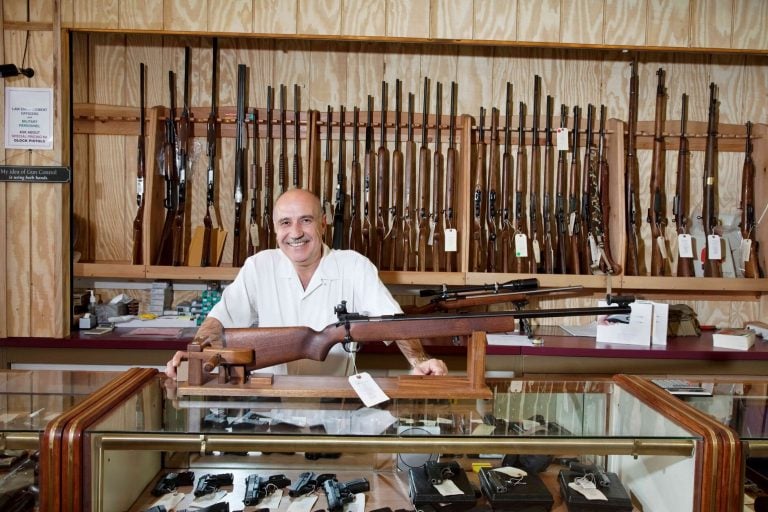 The Federal Firearms License (FFL) is a cornerstone for businesses in the flourishing firearms industry. In 2022 alone, a staggering 16.4 million firearms were sold across the United States, underscoring the industry's robust growth. Furthermore, the U.S. firearm industry's contribution to the economy is substantial, injecting 28 billion dollars into the economy. This booming industry…