Separating people from their money is not an easy task. Convincing debtors to pay their past due debt is even more difficult. Your collection agents have a hard job when negotiating a debt repayment. It is your responsibility to provide them with all of the tools needed to succeed. You need to make it simple for the debtors to make regular payments, or pay off their balances. Convenience and ease of use are the key components. The following information provides you with multiple options to make it easy for customers to pay by credit card, debit card, or ACH.
Debt Repayment Option #1: Interactive Voice Response (IVR)
Interactive voice response, or IVR for short, is a payment system that allows customers to make ACH, credit card, and debit card payments by phone. The program is accessible twenty-four hours per day, seven days per week. Your customers do not speak with an actual person, which of course eliminates the need to pay an employee. Instead, they interact with an automated telephone payment system.
Payment Savvy's IVR payment program can be accessed with a toll-free number, or seamlessly integrated into your existing phone system. Callers simply dial a number and are then presented with a pre-recorded script that directs them to a menu of payment options. Making the payment is as simple as punching in some numbers on the keypad.
Debt Repayment Option #2: Pay By Text
Over eighty-per cent of American consumers text on a daily basis. In fact, it is the most widely used mobile phone function. However, most collections agencies fail to incorporate Pay by Text into their menu of payment options. Pay by Text is a payment system that allows customers to make ACH, credit card, and debit card payments through a text message sent from their mobile phones. It works just like a standard text message with a slight difference. The debtor is actually texting a payment processing company that clears the transaction made between the debtor and collections agency.
By using Pay by Text, debtors can quickly, easily, and safely make payments on their past due debt.  If debtors are on a payment plan, they can opt-in to receive a text message that contains the payment due date and current balance. Debtors can respond by texting the word "pay." This function allows them to instantly pay through an account they have stored in their user file. It does not get any easier to make a payment than that. The debtors receive a reply text message to confirm the receipt of their payment.
Debt Repayment Option #3: Online Web Payment Solutions
Debtors are increasingly comfortable paying their past due balances online. It is not a pleasant activity. They want to do it quickly, easily and then forget about it until the next payment is due. Online web payment solutions accomplish exactly that. By providing this option, it greatly increases th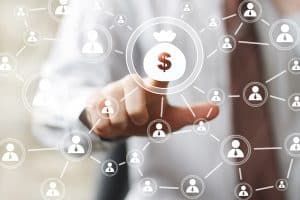 e odds that the debtor will make his or her payment. There are additional benefits to the collections agency owner as well. Online web payments are significantly faster to process and clear.
Funding can happen in seconds instead of days. The end result is improved cash flow for your business. Automated payments also save on payroll expenses by cutting down on man-hours. For example, once you integrate an online web payment solution into your system paper checks no longer need to be physically recorded and deposited. You do not need to handle or even store any credit card or debit card information. Upgrades to debtors accounts are both handled and recorded automatically.
Payment Savvy specializes in providing the collections industry with seamless high-risk merchant account solutions. Please contact Payment Savvy today to review your options, apply for a high-risk merchant account, and to obtain answers to your questions. We look forward to hearing from you and working with your company.
If you have enjoyed reading this article and found it informative, please share it with all of your contacts on social media. Payment Savvy greatly appreciates your efforts in this manner. Please stay tuned for more interesting articles.