TSYS (Total Systems Services, Inc.) is one of the largest payment platforms in the world. Pushing over 32 billion credit and debit card transactions in 2018, they are a secure processing choice for both payment card issuers and financial institutions alike. Being a prominent player in the payment space, many merchants process their payments via TSYS and do not necessarily know it. Fewer still understand how TSYS operates and what role it plays in the electronic card payment flow.
While there are many important facets to TSYS, we will break down the decline and error codes and what those codes mean.
What Are Credit Card Decline Codes?
Whenever you make a purchase, and your credit card payment is declined, you get a notification on the screen with a set of numbers and sometimes letters. The error code numbers are there for a reason; each of the code details contains an important piece of information. This, in turn, lets you know what went wrong and why the credit card transaction was rejected.
Note that the system is not at fault, but most often, it is a card issuer or a card holder's bank problem.
A QUICK TSYS RUNDOWN
TSYS had its' beginning in 1959. However, it wasn't until 1983 that it became an independent business entity. This makes TSYS the oldest and largest processor available today. The company serves over 650,000 merchants and is the 6th largest acquirer within the United States today. In addition, Global Payments acquired TSYS in a $21.5 billion all-stock deal.
To illustrate, we will define TSYS as a backend credit card processing processor. Therefore, they provide credit card processing for non-acquiring banks and ISOs that sell merchant services. In this capacity, a merchant works directly with a third-party company to develop and manage their payment solution. Given how large TSYS is, this ensures you build a personal relationship with your payment partner, such as Payment Savvy, and always have someone to reach out to when questions arise directly.
TSYS ERROR CODES
Now that we understand how TSYS plays a role in processing your payments, let's get to the reason you're here – TSYS error codes. An error or decline code transmits back to the merchant when a transaction attempt fails. These codes indeed help determine the exact reason for the decline. The below list highlights the main codes you may see as a merchant, and we hope you find it helpful.
Check TSYS decline codes, learn the source of the problem, and solve the problem with the given resolution method:
Response Code 03 – Merchant ID Not Valid –

It could be a configuration issue that has your merchant ID number show as not active or valid. If this is not the case, your account could have been closed down due to unpaid fees.

Response Code 04 – Pick up card (Not Fraudulent) –

There is an issue with the card and you should dial 1-800 number to learn the exact problem.

Response Code 05 – Do Not Honor –

The customer's credit card company informs you not to honor this card. It could be caused by a credit card account-related problem or billing address. Other reasons like an expired card or insufficient funds are possible, too. If you want to issue a cash refund but get an error, you should issue a check or an account credit. Be aware of a possible double refund when issuing a cash refund since the client can apply for a chargeback. The solution is simple – call the bank for follow-up instructions.

Response Code 06 – General error –

This is one of the TSYS transaction codes that do not have a specific problem. Simply repeat the transaction attempt or contact the bank if needed.

Response Code 07 – Pick up card (Fraudulent Activity) –

If the transaction attempt failed with the 07 error code, it means the bank account has been flagged. You should withhold the credit card, call the card issuer and confirm the identity of the cardholder.

Response Code 13 – Invalid amount –

This is one of the least complicated TSYS error codes as it means the amount keyed is incorrect or invalid. A straightforward solution would be to reattempt the transaction. Avoid using symbols like a dollar or euro sign.

Response Code 14 – Invalid card number –

Unlike an invalid merchant error code, this one means the account number was entered incorrectly. All you need to do is to verify the account number and re-enter it again carefully.

Response Code 15 – No such issuer –

This TSYS code indicates the account number error. Try re-entering it again correctly.

Response Code 19 – Re-enter –

Appears only to a newly approved merchant account. Restart the transaction to fix the issue.

Response Code 41 – Lost card, pick up (Fraudulent Activity) –

The error indicated on the fraud account. It could be caused because the original cardholder reported it lost. You can either ask for another card or contact the bank.

Response Code 43 – Stolen card, pick up (Fraudulent Activity) –

The TSYS error codes 41 and 43 both mean the card issuer blocked the transition because the cardholder reported it was stolen.

Response Code 51 – Insufficient funds –

The credit limit was exceeded; therefore, the transaction was declined. The customer should transfer the funds, use another method of payment or contact their bank.

Response Code 54 – Expired card –

The code means the credit card is no longer valid.

Response Code 55 – Incorrect PIN –

The customer keyed the PIN incorrectly. Repeat the transaction using the correct PIN or contact issuing bank.

Response Code 57 – Transaction Not Permitted (Card Issuer) –

This TSYS error code appears when the card that is being used has specific limitations.

Response Code 58 – Transaction Not Permitted (Acquirer) –

This TSYS error code is not related to the cardholder but to the merchant. It usually appears when the merchant account and the point of sale aren't configured correctly.

Response Code 59 – Suspected Fraud –

The credit card that is being used is suspected of fraudulent activities.

Response Code 62 – Invalid service code (MCC Restriction) –

This error code is related to the payment method that is not supported by the system.

Response Code 65 – Activity limit exceeded – The cardholder has used up all the limit per day, or the current transaction would put them over it. The solution is to increase the limit or use a different card.

Response Code 78 – No account –

The transaction is declined by an issuing bank. Thus, it is the bank's problem, and your clients need to contact them.

Response Code 91 –

Issuer not available – The card issuer is inactive since it is not replying to the transaction.

Response Code 92 – Unable to route transition – If your terminal cannot route the transaction to the bank for processing it, you should wait for a while and try again. If unsuccessful, contact your bank.

Response Code 96 – System malfunction –

Similar to the previous error, this one is an issuing bank fault. The error code 96 shows up when the banking system malfunctions and rejects the transaction.

Response Code 0720900009 – Stop recurring – If you spot this TSYS error code, it means the client has requested the bank to block all re-occurring billing charges. In this case, you should directly contact the client and request a new credit card.

Response Code 1101990001 – Invalid account number – By making a mistake in a bank account number, the error pops up. You should retype all the digits correctly.

Response Code D0008 – Possible Duplicate Request – This means the autopay with the same billing information has been issued twice. The first one could be a successful transaction, while the second one is a duplicate and, therefore, denied.

Response Code D0050 – Inactive Terminal (Backend) – This is caused by the bad connection between the TSYS and the terminal. Get in touch with TSYS to resolve the issue as soon as possible.

Response Code D2013 – Invalid from an account – The transaction account is invalid.

Response Code N4 – Cash request exceeds the limit – The issuer withdrawal limit is exceeded, and the withdrawal limit needs to be increased.

W1, W2, W9 – Error connecting to the bank – If there is a power or service outage, your terminal may not reach the bank.
Text Decline Code
Some TSYS response codes aren't just digits and letters but also whole texts. While they are less ambiguous, it is still important to clearly know what problem they indicate.
Incorrect postal code or zip code – The postal code saved on the billing address is incorrect and needs to be changed and verified.

Restricted – You see this error only when its cardholder has moved abroad or has changed their spending habit. The transaction is declined by a bank.

Could not determine card type – To overcome this issue, you may need to go to the client's billing information and store it and then rerun the transaction.
Most Common TSYS Error Codes
The list can go on and on, but it doesn't mean you will daily solve all of the mentioned credit card decline codes. Although running your own business means being a versatile manager, you would most likely handle only a handful of TSYS error codes. Most of the credit card issues are standard and are easily resolved. Sometimes it is the digits that should be corrected or the issuer withdrawal limit card that should be increased.
Here are the most common TSYS error codes you are likely to see daily:
Code 14 and 15 – Incorrect card number – If any of the digits of the card number are typed incorrectly, you will see either code 14 or 15. Code 14 indicates the first digit is wrong, and code 15 means any other digit is inaccurate.
Code 51 – Insufficient funds – Due to lack of funds, you will see this error when your customer pays for products. Simply ask for an alternative method of payment.

Code 54 – Expired card – Your client's card can be expired, and the transaction will not be successful.

Code 57 – Transaction not allowed (card issuer) – This happens when a credit card has certain limitations. For example, it might not be allowed to pay internationally.

Code 63 – Wrong security code – The CVV or CV code on the back of the card must be typed correctly to finalize the transition.
Why Should You Be Familiar With TSYS Error Codes?
As a merchant, you will be facing the responsibility of charging the customers who are the real owners of their cards. Those who think it is a responsibility of a card owner should think twice. When a card is unlawfully used, a consumer who hasn't purchased your products will most likely block the card and file for a chargeback.
Since you can't remember every single code and you won't have enough time to google each one of them as you encounter them on your screen, you can make yourself a note of the 6 error codes that indicate fraudulent activities:
Code 7 – Pick up the card, special condition (fraud account) – The bank issuer has marked the account as fraudulent and blocked the transaction.

Code 41 – Lost card, pick up (fraud account) – The cardholder reported to the bank that the card was lost.

Code 43 – Stolen card, pick up (fraud account) – Similarly to code 41, the cardholder reported the card stolen.

Code 215 – Lost/stolen card – The cardholder's credit card company flagged the account as lost or stolen and therefore blocked all the transactions.

Code 534 – Do not honor, high fraud – The transaction failed authorization.

Code 596 – Suspected fraud – The bank flagged this account as suspicious and declined the transaction.
In any of these cases, there is so much you can do: either request a different credit/debit card to use or ask the consumer to contact their bank.
Summary
In conclusion, while the above list is not all-inclusive, it does provide a rundown of the majority of TSYS codes seen daily. Most of them have an easy fix, while others will require your effort to resolve an issue. Since the typical TSYS error codes appear on daily basis, you will be able to handle them in no time.
If you have questions about credit card and debit card processing, please reach out to us. We would be happy to answer any questions, create a custom payment solution for your business, or create a no-hassle savings analysis of your current payment service.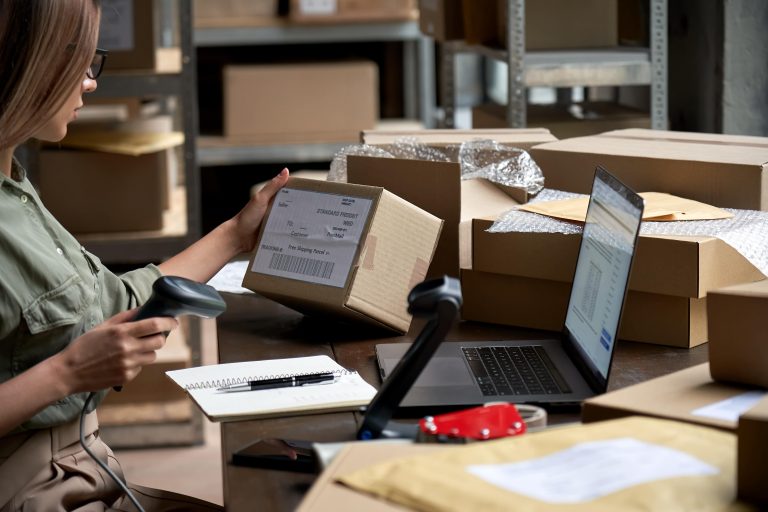 Certain activities, or the industry you work in, may cause payment processors to characterize your merchant account as high risk. It isn't uncommon for some businesses to process online payments and get higher-than-average returns, but your reputation and industry play an important role. Having your merchant account suspended will undoubtedly lead to revenue loss and…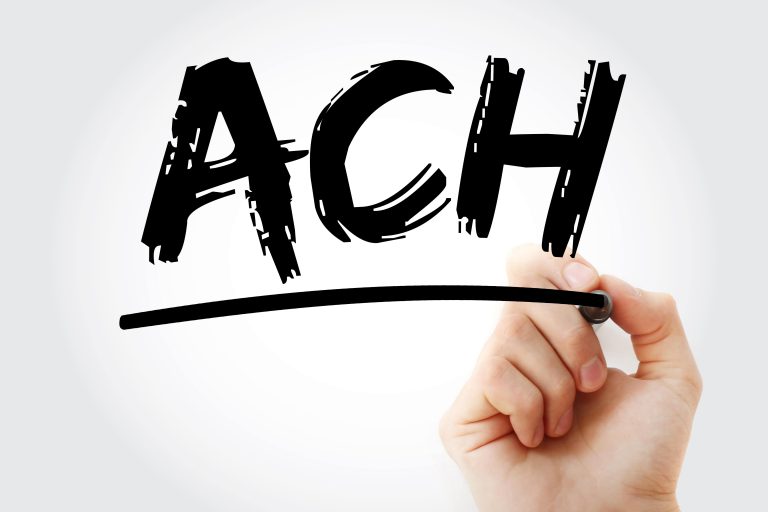 Our current era has been shaped by digitization with a fundamental impact on all sectors, including banking and finance, where it has brought unprecedented convenience, security, and efficiency. The backbone of these developments is none other than America's Automated Clearing House (ACH) which facilitates seamless electronic transactions between banks and financial institutions within its network.…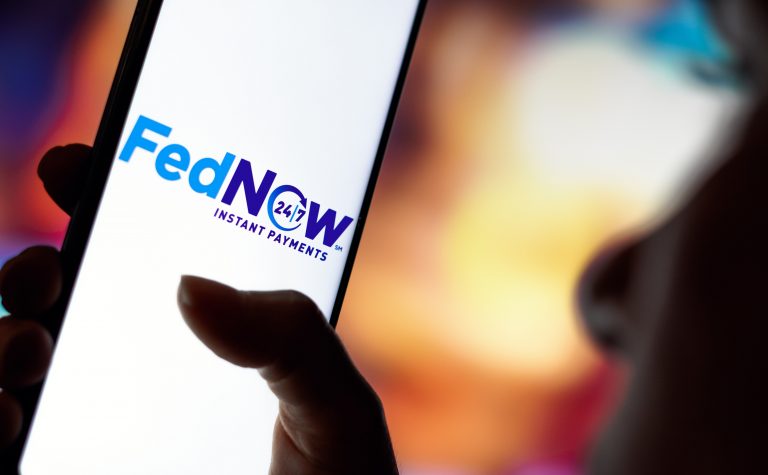 The Federal Reserve Bank is currently developing a new instant payment service called "FedNow" that will allow financial institutions to make instant payments. The FedNow Service will begin operating in July 2023 and it is the first U.S. government-created and -backed portal that will enable financial institutions to send and receive payments in real-time 24…