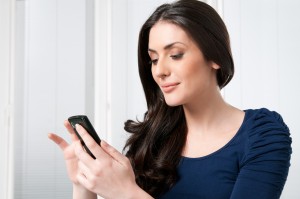 In this electronic day and age, it is absolutely essential for merchants to accept credit and debit cards. That is if they want to remain in business. The majority of consumers now rely on plastic instead of paper when making both large and small purchases. This means you need a merchant account with next day funding to get your cash.
Long gone are the good old days when cash was king. The theory behind this growing phenomenon is why carry around a pocket full of money when a slim, lightweight, and easy to use credit or debit card will do the trick. Most banks and lending institutions even offer their members some amazing perks whenever their credit card is swiped.
Access To Next Day Funding
We have all seen the ads that offer a cash back or free airline miles with every credit related purchase. Accepting plastic may be necessary for your business; however, waiting for days on end to be paid for those transactions is something different entirely. Do you remember that old saying, "patience is a virtue?" It is a sure bet that the person who first articulated the phrase was not waiting to be paid. Cash flow is one of the key components regarding the well being of your business.
You need to pay for overheads and expenses such as payroll, rent, and all other business related financial commitments. Not to mention your profit and the take-home pay that your family depends on. It certainly goes without saying that waiting multiple days for credit and debit card payments to fund is detrimental to the overall operation of your business. If you weight up all these payments that you wait for, there is a significant increase to your company.
Over the long run it may very well make the difference between your ultimate success and unnecessary failure. The intent of this information is not to scare you. In fact, it is just the opposite. There is good news to share. By taking part in a merchant account that offers this option, such as Payment Savvy, you will be able to receive your hard earned money significantly faster.
The Savvy Merchant Account
In essence, it electronically connects your point of sales software/hardware to your business's bank account. The merchant account accomplishes this by automatically communicating with the customer's credit or debit card company in order to obtain approval for the credit or debit card transaction. When the transaction is approved, your merchant account deposits the money that is derived from the sale into your business account. The next day feature means you will wait just 24 hours, rather than 2 – 5 days. This is a long time for you to wait on the debit or credit card processing.
This processing lag time is why you must wait so long for your money and the reason that so many companies have such relentless cash flow problems. It is unfortunate that plenty of business owners and managers are unaware that there is a far better solution. Your merchant account service provider should be a tremendous benefit to your business, not a reason why you are struggling. Payment Savvy offers the most comprehensive and cost-effective next day funding service in the industry. What does that mean for your business?
You will receive funds from credit and debit card sales in your business account either within twenty-four hours of your batch time. The ability of next day funding provides you with the means to operate your business the way you see fit. As a valued Payment Savvy partner, you will have the power to accept any and every type of credit or debit card of your customers/clients choice. You will also get the added benefit of funds in your bank account faster.
We also offer a high risk merchant account providers for those with industries that are less predictable. This means that you are able to do credit card processing with certainty.
How Payment Savvy Can Help
Our company supplies technology and customer support that can help you sleep at night. Doing business with Payment Savvy means that you will always have a dedicated client support team behind you. We're available whenever you need us. We are there for our partners whenever you have a question or concern. The company mission is to help businesses grow through the use of next day funding for credit and debit card processing transactions. Fast funding is an essential tool that will help your company not only survive, but thrive. We are dedicating to making that happen for you and your business.
Payment Savvy is extremely proud of the fact that throughout the years we have worked with and continue to work with companies of all sizes. From international corporate conglomerates to mom and pop operators, our dedicated team is here to solve all of your payment processing needs. We fully realize that operating a business can be a daunting task. Allow us to ease the burden of accepting credit and debit cards as a form of payment. Please call or email us at your earliest convenience for more information or to ask any and all questions. We look forward to working with you.