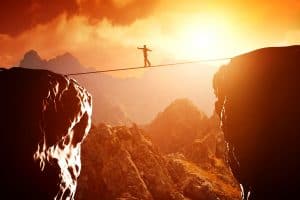 The days of paying for goods and services with cash or checks are coming to a fast close. People now conduct transactions, both in-person and online, with credit and debit cards.  This is not a trend that is going away. In fact, it will only increase as technology advances. So what does this mean for organizations that do not accept plastic or electronic payments? The bottom line is that they will lose business to their competitors.
Consumers are loyal to the retail outlets, business-to-business services, and other entities they do business with to a certain extend. If the business fails to make the purchasing process easy, they may very well lose them. The good news for organizations that have never accepted credit and debit card payments in the past is that there is a simple solution.
Payment Savvy, a leader in the payment processing industry, has the ability to put systems in place quickly and effectively for nearly any type of business. This includes individual companies and particular industries that are typically turned down by traditional banks and lenders.  Payment Savvy is proud to offer the high risk merchant account to organizations that would not otherwise have the ability to accept credit and debit card payments.
What Is A High Risk Merchant Account?
A high risk merchant account is a credit and debit card processing service that was specifically created for organizations that are considered to be high risk. The risk factor is based on the organizations business dealings, industry related standards and company payment records. The high risk credit card processing merchant account makes it possible for these businesses to compete by providing the ability to accept credit and debit card payments.
Although the processing fees may be slightly higher, it is the cost of doing business. Companies in this position need to keep in mind that the high risk merchant account providers are agreeing to assume a risk that most banks are unwilling to accept. An organization may be considered high risk based on several factors. For example, the company could be newly formed. That means it has little to no credit history, or experience processing credit and debit cards. There are many other reasons as well.
An established business may compete in a new or unproven industry. The owner of the business may have bad personal credit or the business itself may be listed as a credit risk. The business owner could have had their prior credit and debit card processing system cancelled due to a large amount of charge backs. Some companies cater to big ticket purchases, which happens to pose a high risk in credit and debit card processing circles.
Additionally, the time frame for delivery of the product could be lengthy. This can lead to order cancellations and chargebacks. Lastly, the company may fall into a high risk business category. Payment Savvy assesses the risk involved with each and every applicant in order to determine the exact type of merchant account that will work best.
Payment Savvy specializes in providing a high risk business with the ability to accept credit and debit card payments. Please contact Payment Savvy today to review your options, apply for a high risk merchant account, and to obtain answers to your questions. We look forward to working with you.
If you have enjoyed reading this article and found it informative, please share with your contacts on social media.
Please stay tuned for the conclusion of this article in our next blog post.