Being in business is a costly undertaking to say the least. Expenses are the culprits that reduce the hard-earned profit margins that can make or break an organization. In addition, we are currently experiencing an extremely competitive marketplace. Smart business owners and managers pay close attention to the fine details in order save money each month. They are able to find creative methods of reducing expenses in order to improve the bottom line. As the old saying goes, a penny saved is a penny earned.
Saved pennies can certainly add up quickly. There is a thin line between success and failure. Free payment processing for credit and debit card payments is an expense savings method that is often overlooked. The vast majority of consumers prefer to use their credit and debit cards when making purchases both online, and in person. It has become necessary for most companies to accept credit and debit card payments. Otherwise, they face the risk of losing business to the competition.
Surprisingly, there are some managers who still believe that the best way to save money on expenses is to avoid accepting credit and debit cards all together. That can prove to be a fatal mistake. The following information is an interesting case study….
A new collections agency opens. The owners is forced to spend a significant amount of the overall budget on advertising. The business needs to attract new clients as soon as possible. The owner is struggling to cover expenses, and must save money somewhere. The owner decides that the collections business will not initially accept credit card payments from debtors in order to save on the processing fees. The owner is under the false impression that the debtors will pay their past due payments by sending in paper checks every month. The collections industry has worked that way for many years.
However, in this day and age, people prefer to pay for goods, services, and even bills with credit cards. The collections agency is off to an extremely slow start. The debtors are making the oldest promise in the book. The check is in the mail. Yet the checks are slow to arrive, if they arrive at all. The collections agents in the office are complaining because it is negatively affecting their commissions. The agents know that the only way most debtors will actually make a payment is if they take a credit card payment over the phone.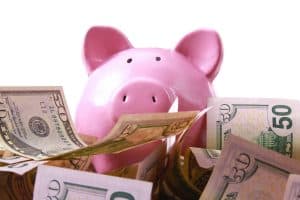 Fortunately, the owner is smart enough to listen to reason. The owner decides to contact a payment processing specialist, like Payment Savvy, to set up a merchant account, and review all of the other payment options as well. The owner is pleasantly surprised to learn that collections agency will not need to absorb the cost of processing credit cards. How is this possible? The solution is free payment processing, otherwise known as charging a convenience fee.
What exactly is a convenience fee, and how does it work?
It is a fee for providing consumers with the privilege of using a more convenient payment method such as a credit card. The convenience fee is added to the customer's bill. Free payment processing can only be used in certain situations.
To Be Continued…
Payment Savvy specializes in providing clients with creative and efficient methods of doing business. Please contact Payment Savvy today for answers to your questions, to review all of your options, or to apply for a free payment processing merchant account. We look forward to hearing from you and working with your company.
If you have enjoyed reading this article and found it informative, please share it with all of your contacts on social media. Payment Savvy greatly appreciates your efforts in this manner. Please stay tuned for the conclusion of this article coming soon.