What is NFC Mobile Payment and How to Use It?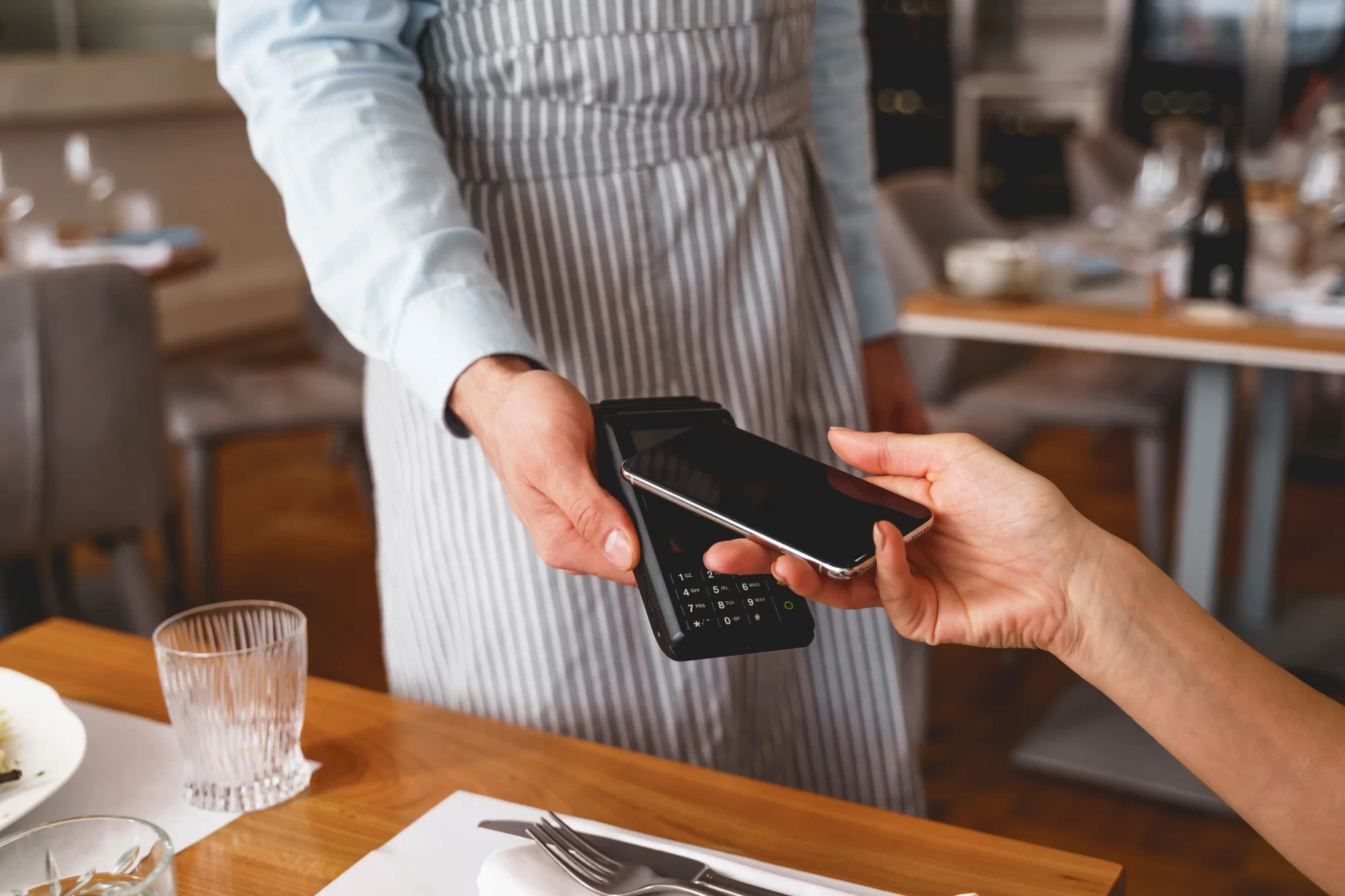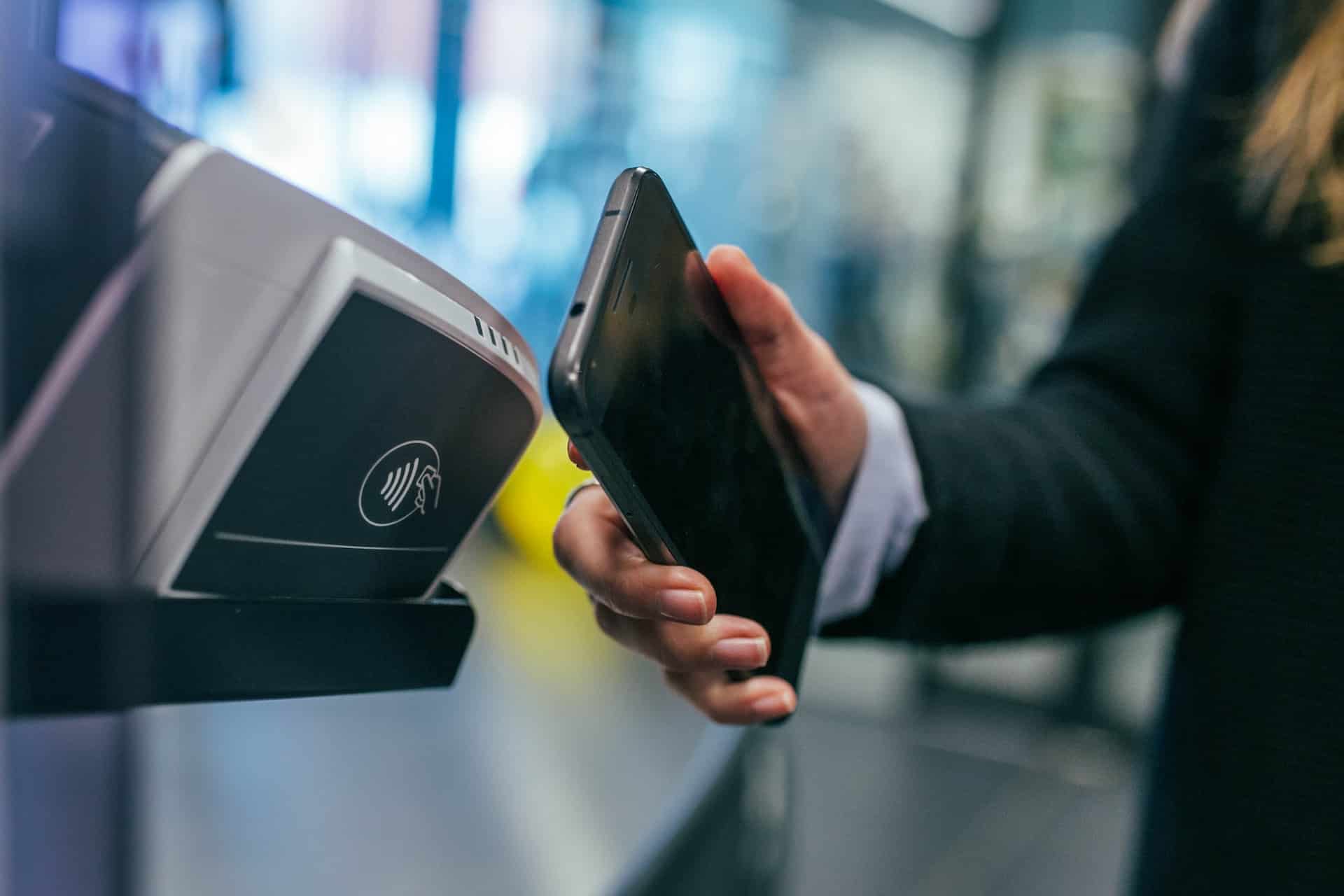 Consumer shopping behavior has changed greatly during the last decade. Until recently, people made their credit and debit card payments with a bit of distrust because they were afraid of scammers stealing their card information through the card's magnetic stripe.
Luckily, advances in payment technologies have paved the way for an improved experience at checkout, and such fast, secure, and convenient payment methods as near-field communication (NFC) entered the game.
Let's dive into the subtleties of the smoothest payment process and find out everything about NFC mobile payments, including what they are, how they work, and how to use them.
What are NFC Mobile Payments?
NFC, which stands for near-field communication, is a digital payment method of wireless data transfer that allows mobile phones, laptops, tablets, or credit cards to share data within close proximity.
With NFC, you don't need to insert a card and input a PIN. By only tapping your debit/credit card onto the card terminal, you can accept payments quickly and conveniently.
NFC chips which make wireless communication possible, are used in contactless cards, mobile devices, checkout terminals, and other payment devices.
Many well-known brands already use NFC-based contactless payments, including Apple Pay, Google Pay, and Samsung Pay.
Whether you need to pay bills, exchange business cards, download coupons, or share a research paper, you can do it quickly and hassle-free with a single touch. NFC payments add immense convenience for today's busy customers.
How Do NFC Mobile Payments Work?
The working principle of NFC is based on electromagnetic properties. Near-field communication transmits data through electromagnetic radio fields that let two devices with embedded NFC chips communicate with each other.
NFC chips use a specific RFID (Radio Frequency IDentification) frequency of 13.56MHz that works only when two chips are placed very close to each other.
For the NFC technology to work, the transactions must take place within a very short distance. You need to bring the devices to each other at a distance of about 10 cm (there is no need to register devices and use additional protection methods.) The range of NFC communication technology is 20 cm, but for a stable connection, you should not exceed a distance of 10 cm.
The connection is established instantly (0.1 s), making it extremely convenient and reducing the chance of human error.
Near-field communication can be called an extension of RFID technology, which is used in credit cards that support contactless payments. Its main advantage is that it can read information from passive electronic tags and create a two-way connection between devices.
How to Accept NFC Mobile Payments?
The process of accepting NFC mobile payments is extremely easy and convenient.
To accept NFC payments, one needs an NFC-enabled reader that can accept contactless payments.
In order to engage and complete the transaction, a customer only needs to open their mobile wallet app and then place or tap their smartphone or another smart device to the reader.
What Types of Devices Support NFC Mobile Payments?
Smartphones: Plenty of iPhone and Android apps allow one to make mobile payments.
Tablets: Though not with the same comfort level, NFC-enabled tablets also allow for making payments.
Smartwatches: Modern smartwatches with a wearable OS often support NFC.
Laptops: Using a laptop for processing payments will be clunky, yet it's technically possible.
EMV-chipped credit/debit cards: Nowadays, the majority of credit cards have EMV chips supporting NFC technology. This is the most typical form of contactless payment.
Leading NFC Mobile Applications
Many digital wallets and payment options use NFC payments. Let's have a look at the most popular ones.
Apple Pay
Introduced in 2014, Apple Pay is among the leading payment options nowadays, allowing customers to make contactless payments at stores.
Its features are one of the reasons behind such popularity. Among them are:
Tokenization method that ensures the complete card number is never disclosed
Two-factor authentication as an additional layer of security
An option to disable Apple Pay through the iCloud system if you feel your account is insecure or your device is lost
Contactless payments
Google Pay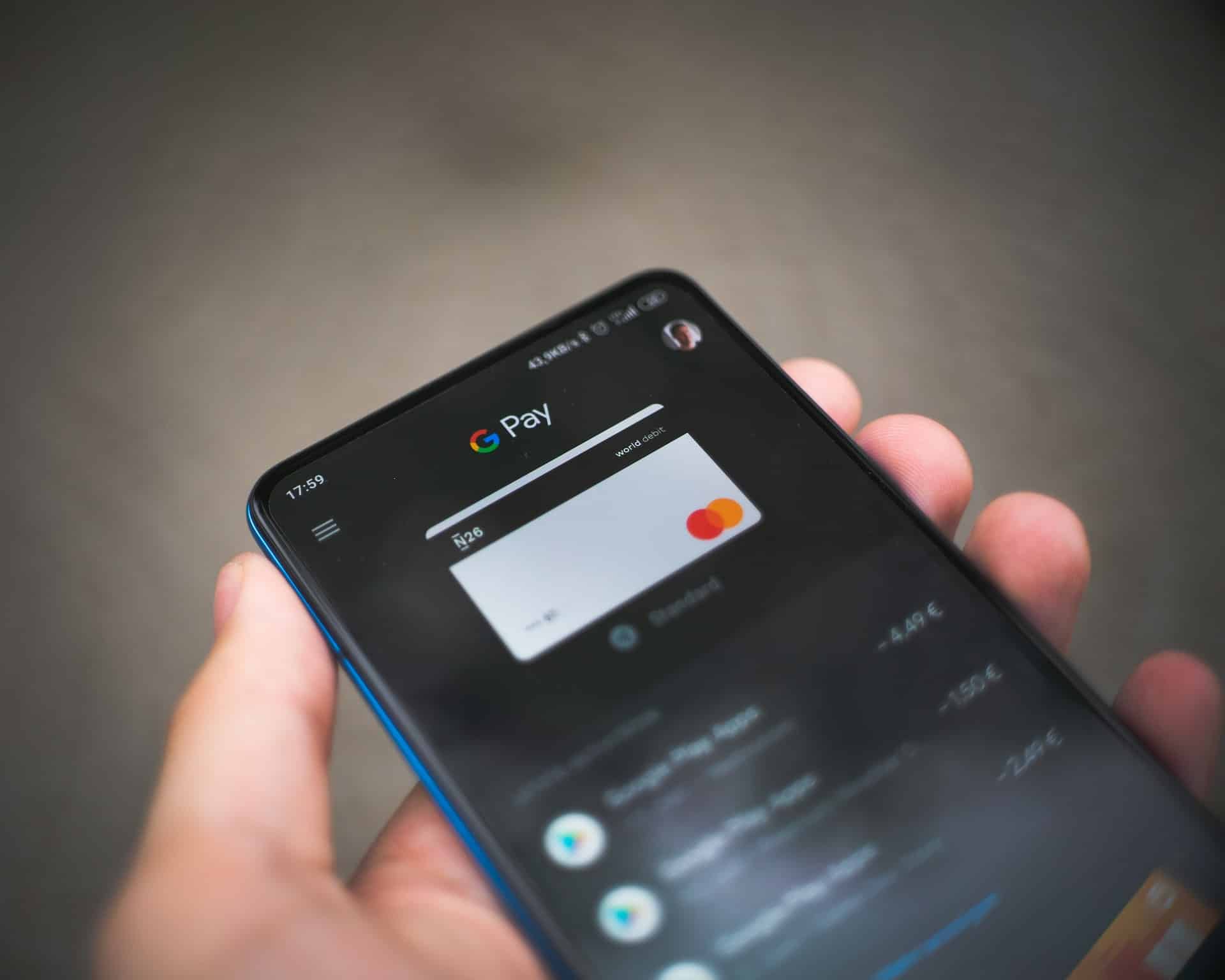 Designed for Android mobiles, the NFC payment app Google Pay also ensures you make transactions in a safe environment with end-to-end encryption across devices.
Among the top features is find-my-device, with which you can search, block or delete devices that are no longer in use.
Also, Google Pay offers numerous cashback rewards and benefits, no extra fees, and rent, electricity, and utility bill payments with just one click.
With Google Pay, you can easily make in-app payments or tap and pay in stores and vending machines. You can also use it to send money to friends and family.
PayPal
A well-known online payment platform, PayPal, was introduced in 1998. Nowadays, it's a real hit among users due to the constant improvements.
Functioning on both iOS and Android, PayPal is a leading app for making global payments. Various businesses frequently use it to pay freelancers worldwide. One of the main reasons businesses are building the eWallet app PayPal is that it doesn't require an annual membership fee.
The NFC app allows users to send up to $10,000 at once after they open the account.
What are the Benefits of NFC Mobile Payments?
NFC mobile payments have plenty of benefits. These contactless digital payment options have brought much flexibility to the fast-developing world. Here's a look at the main advantages of NFC payments.
It's Secure
NFC payments are one of the most secure payment methods available. They are even more secure than magnetic-stripe cards.
First, in order to protect users against fraudsters, NFC payments use end-to-end encryption. The most intriguing fact is that these encryptions are altered with each NFC transaction.
Also, they provide one more layer of security: before accepting payments, users must unlock their devices with the passcode or fingerprint lock to give permission.
Without confirmation from the bank card owner, even the minimum payment couldn't go through. When paying via Apple Pay, you need to identify yourself using a fingerprint (Touch ID), a face scan (Face ID), or a code. If you pay with your watch, you need to activate Apple Pay with two clicks of the button and then enter the code.
Finally, due to tokenization, ensuring that the complete card number is never disclosed, the fraudster would not be able to access any card information in case of an interception.
It's Convenient
It's barely impossible to imagine a modern world without mobile wallet payments.
Nothing is more convenient and faster than unlocking the smartphone or watch and bringing the device to the terminal while paying. The money will be instantly debited from the account.
NFC is a win-win option for both customers and employees. The first can use plenty of different devices for payments, and employees don't have to handle the devices.
With NFC payments, there is no longer a need to be worried that you forgot your bank card at home. It makes NFC-enabled contactless payments the most convenient way to pay.
It's Fast
As has already been mentioned, with NFC payments, the connection is established instantly (0.1 s).
The only thing a customer needs to do is unlock their payment device using a fingerprint, facial scan, or passcode.
The speed of NFC transactions makes the whole process extremely fast. Moreover, it's a huge plus for businesses. All in all, fast transactions equal more sales.
It's Highly Versatile
Due to its dynamic and forward-looking philosophy, NFC is appropriate for a wide range of businesses in plenty of industries.
Convenient, hassle-free technologies provide superior customer service, enhancing brand reputation and boosting output.
Whether these are restaurant reservations, redeeming rewards and coupons, mobile banking, or booking plane or movie tickets, this highly-versatile system can do it all in a matter of seconds.
The Bottom Line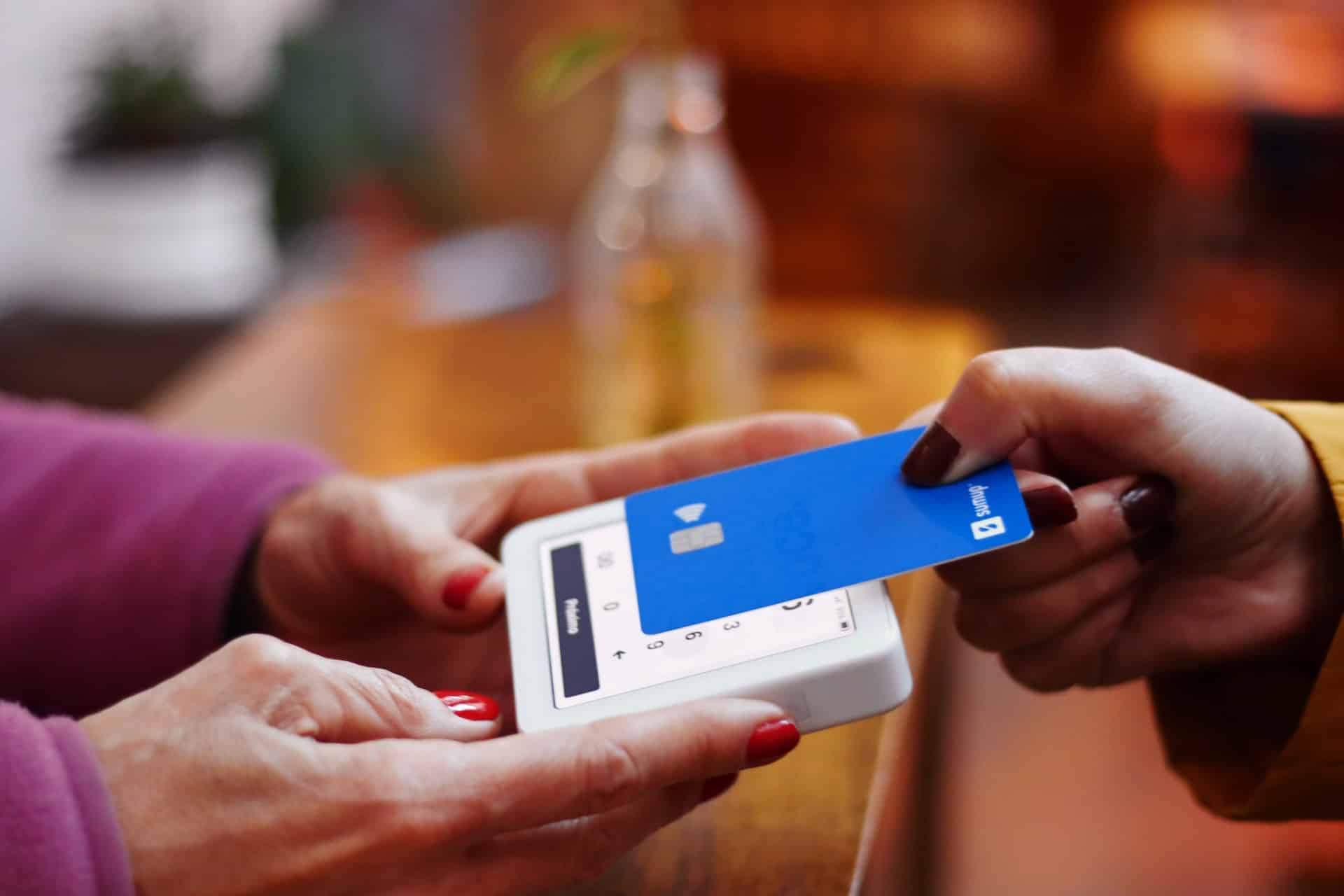 Accepting or processing payments via contactless methods has become the new norm. With its significant advantages and advanced features, NFC technology is extremely popular nowadays.
It's not surprising as NFC is a fast, convenient, hassle-free, and totally secure way of making payments. You don't need to worry about fraud issues anymore: NFC provides several layers of security so that you can unhesitatingly enjoy the highest level of service when accepting payments.
The system is appropriate for a wide range of businesses in plenty of industries. Whether you are a typical user or a small or mid-sized retailer, everyone can take advantage of this impeccable system.