W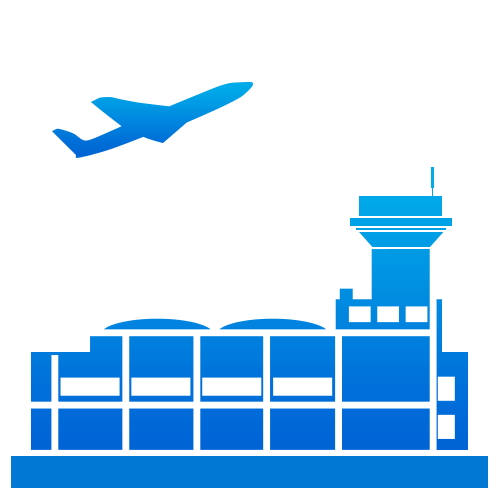 e have assisted thousands of high risk travel merchant accounts where other processing companies have failed. We specialize in high risk accounts so we are aware of all the difficulties associated with them such as high volumes, high chargebacks, and the high amount of refunds that can occur. At Payment Savvy, we know the business very well and can help you:
Save Money!-We have excellent rate plans for our Travel Merchant Accounts because we understand the business so well.
Virtual Terminal Payment Gateway- We offer an all-in-one solution that enables ease of use for credit card acceptance and updates in real-time.
Risk Management- Payment Savvy provides the very best in risk management services for your account so that you can keep chargebacks down and keep the revenue increasing.
Contact us today and get started in the process. We are excited to talk to you about how we can make your life easier.
---
Our Services
In the ever-changing world of travel and hospitality, finding the right merchant account the offers the right payment solutions are essential for any success. At Payment Savvy, we recognize the need to offer a travel merchant account that is flexible and helps people with their daily transactions no matter where they are. We customize our account options for you and provide you with an advanced payment gateway that accepts multiple methods of payment.
Our commitment to our travel merchant accounts means that you will increase your conversion ratios, customer satisfaction, and increase your market reach while lowering your overall costs. Payment Savvy has established relationships with many of the top banks across the globe and has a network that will help provide you with reliable services from anywhere in the world.
---
Our Approach
A lot of clients come to us with their accounts after frustrations with working with other processors. When it comes down to it, getting a high risk account such as a travel merchant account can be difficult. Many companies have policies in place that would stop them from accepting a travel agency account or that they simply do not want to take the risk associated with such a high risk industry.
At Payment Savvy, we love to travel and we appreciate those individuals and companies who make it their business to take us around the world. Whether you are in an agency, part of a flight staff, working with vacation properties, or whatever the case may be, we would like to hear from you. Our experts are just a phone call or a click away from giving you a quote and explaining to you exactly how Payment Savvy can help you.
---
How to get started
Give us a call or fill out the form. One of our friendly representatives will contact you and get you started.
We'll look through our extensive system and network to pair you up with a bank that will be best for you. At Payment Savvy, we have a huge network of banks ready to give our clients with travel merchant accounts a permanent solution.
Once the bank has approved your account, we'll start our processing. The whole procedure will only take a few days.
There are many reasons that so many individuals have chosen to get a travel merchant account with Payment Savvy. Here are just a few reasons why:
Reasonable Account Fees
We keep our rates competitive for all of the services that we provide for our clients. We know that there is a lot of choices out there and we aim to not only be at a good price, but also to have the strongest support network. We are proud to have clients that have stayed with us for many years because we are able to keep our rates so competitive.
International with many forms of payment
We work with travels agents daily from around the globe. We are very familiar with the different forms of payment's that might come up and the different forms of currency that you might be dealing with on a daily basis. We've worked with agents from almost ever major destination in the world including the U.K., Canada, Australia, and many others.
Quick Approval
Most eCommerce merchants are in need of a fast approval and consistent reliable payout. In order to most quickly approve you, make sure to have all of the necessary documentation such as a prepared application, credit card processing history, registration, supplier's agreement, domain ownership proof, and business license. To get the full list of what we will need, contact one of our representatives.
From setting up your payment systems to helping your customers access the payment gateway from a mobile device, we are here to help you stay ahead of your competition. Talk to one of our travel merchant account specialists today. Whether it is just help with money transactions, setting up your payment processing, or just helping you with our years of experience, our friendly representatives are here to help. Fill out our form to get started.