W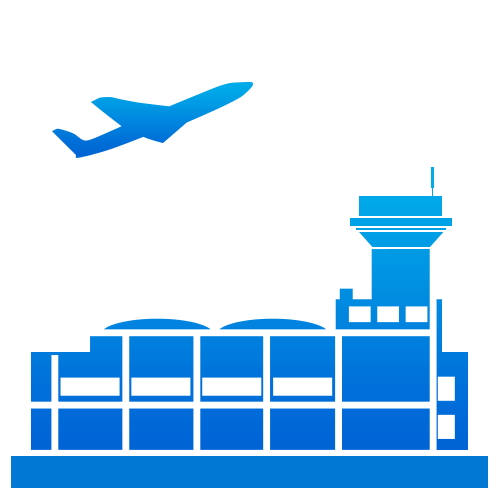 e have assisted thousands of high risk travel merchant accounts where other processing companies have failed. We specialize in high risk accounts so we are aware of all the difficulties associated with them such as high volumes, high chargebacks, and the high amount of refunds that can occur. At Payment Savvy, we know the business very well and can help you:
Save Money!-We have excellent rate plans for our Travel Merchant Accounts because we understand the business so well.
Virtual Terminal Payment Gateway- We offer an all-in-one solution that enables ease of use for credit card acceptance and updates in real-time.
Risk Management- Payment Savvy provides the very best in risk management services for your account so that you can keep chargebacks down and keep the revenue increasing.
Contact us today and get started in the process. We are excited to talk to you about how we can make your life easier.
---
Our Services
In the ever-changing world of travel and hospitality, finding the right merchant account the offers the right payment solutions are essential for any success. At Payment Savvy, we recognize the need to offer a travel merchant account that is flexible and helps people with their daily transactions no matter where they are. We customize our account options for you and provide you with an advanced payment gateway that accepts multiple methods of payment.
Our commitment to our travel merchant accounts means that you will increase your conversion ratios, customer satisfaction, and increase your market reach while lowering your overall costs. Payment Savvy has established relationships with many of the top banks across the globe and has a network that will help provide you with reliable services from anywhere in the world.
---
Our Approach
A lot of clients come to us with their accounts after frustrations with working with other processors. When it comes down to it, getting a high risk account such as a travel merchant account can be difficult. Many companies have policies in place that would stop them from accepting a travel agency account or that they simply do not want to take the risk associated with such a high risk industry.
At Payment Savvy, we love to travel and we appreciate those individuals and companies who make it their business to take us around the world. Whether you are in an agency, part of a flight staff, working with vacation properties, or whatever the case may be, we would like to hear from you. Our experts are just a phone call or a click away from giving you a quote and explaining to you exactly how Payment Savvy can help you.
---
How to get started
Give us a call or fill out the form. One of our friendly representatives will contact you and get you started.
We'll look through our extensive system and network to pair you up with a bank that will be best for you. At Payment Savvy, we have a huge network of banks ready to give our clients with travel merchant accounts a permanent solution.
Once the bank has approved your account, we'll start our processing. The whole procedure will only take a few days.
There are many reasons that so many individuals have chosen to get a travel merchant account with Payment Savvy. Here are just a few reasons why:
We Offer Reasonable Account Fees
We keep our rates competitive for all of the services that we provide for our clients. We know that there is a lot of choices out there and we aim to not only be at a good price, but also to have the strongest support network. We are proud to have clients that have stayed with us for many years because we are able to keep our rates so competitive.
We Offer International with many forms of payment
We work with travels agents daily from around the globe. We are very familiar with the different forms of payment's that might come up and the different forms of currency that you might be dealing with on a daily basis. We've worked with agents from almost ever major destination in the world including the U.K., Canada, Australia, and many others.
We Offer Quick Approval
Most eCommerce merchants are in need of a fast approval and consistent reliable payout. In order to most quickly approve you, make sure to have all of the necessary documentation such as a prepared application, credit card processing history, registration, supplier's agreement, domain ownership proof, and business license. To get the full list of what we will need, contact one of our representatives.
From setting up your payment systems to helping your customers access the payment gateway from a mobile device, we are here to help you stay ahead of your competition. Talk to one of our travel merchant account specialists today. Whether it is just help with money transactions, setting up your payment processing, or just helping you with our years of experience, our friendly representatives are here to help. Fill out our form to get started.
Running a travel agency is an excellent way to combine work and pleasure while earning a living. People spend millions of dollars on travel each year and the industry is experiencing unprecedented new growth. To survive and thrive, you must find the right travel merchant account. As this is a delicate matter, you need to speak with an expert in order to explore all your options before signing the agreement.
The travel industry is characterized as a high-risk industry and it may be difficult for a travel agency to find a reputable account processor, but it is not an impossible feat. A travel merchant account is essential for developing your business, as many customers prefer paying online using their debit or credit cards.
Without an adequate way to charge for your services, your business will face an uphill battle. At Payment Savvy, we are aware of the problems you are facing and are ready to negotiate the best possible solution – with a short approval deadline and reasonable account fees.
---
What is a Travel Merchant Account?
A travel merchant account is a payment processing solution that accepts debit and credit card payments for products and services, ensuring none of your hard work goes to waste.
Travel agencies find themselves in the turbulent business environment, as the demand for vacations, excursions, and business trips is on the rise once again. However, business risks associated with these activities have also inflated.
The globalization process mobilizes tourists and business people alike. What's more, many destinations that were previously unreachable are now recognized as exotic escapes for adventure-seekers.
---
Who Needs a Travel Merchant Account?
Owning a successful travel agency means not only listening to the needs and wishes of your customers regarding destinations, means of transportation and accommodation, but also providing an online debit and credit card processing service. Obtaining the ability to take payment from your customers is crucial for your business.
Most people won't pay for travel services in cash and most transactions will probably happen over the Internet. Customers booking holidays use a credit card for added security and protection, ensuring their rights if their planned travel changes unexpectedly.
Not every payment processor is capable of providing this type of service to travel agencies. Additionally, applying for a travel merchant account can sometimes be an overwhelming task, especially if you are just emerging in the market as a start-up company.
Once you have a travel merchant account set up, you are sure to experience various improvements in your business activities, such as a boost in sales. Furthermore, payments are done real-time and processed through secure, encrypted servers. Your business will have room to expand and your risk management techniques will evolve with it.
---
How to Get a Travel Merchant Account
To get a travel merchant account, you must provide your account processor with the proof of your entity's stability, through business bank statements and your personal credit history. Be sure to also find a way to demonstrate your company's risk management strategy.
Your potential account processor will do the series of checks before it reaches the decision to decline or approve your application, often with suggestions on how to improve your security. These suggestions will often include providing some added means of security, such as security deposits, bonds equaling a percentage of your peak turnover, or rolling reserves formed from customer funds and personal guarantees.
If you are new to the game, proving the stability of your business may be even more problematic and the only option is to apply through an approved trust account model. Since the trust account protects the customer's funds, the risk of your business operations is significantly reduced.
In this case, there is usually no need for providing additional security, as a trust account arrangement mitigates the risk of the customer's funds being non-refundable if you fail to provide service agreed.
---
Multi-Currency Processing
With the multi-currency processing option, your business will be able to develop even further. You will reach international customers that are comfortable paying for services in the currency of their country or region, directly at the point of sale or online. Depending on your qualifications and business details, you may have the ability to accept payments in multiple currencies, such as US dollars, British pounds, Euros and more.
By offering customers flexible payment options, you increase your potential to expand your market share. Efficient foreign exchange management will help you reduce currency conversion costs. As a result, you will continue to enjoy online reporting while receiving funding in your own currency.
---
Business Types
Merchant account providers rely on the estimated level of risk when deciding on the account approval. The business type is determined by the service provided and is the most important criteria for the risk assessment.
As a business model is classified as high-risk merchant processing, it will be more difficult to obtain approval for a merchant account. The acquiring bank may decline a company's application mostly because of the higher incidence of chargebacks.
If you have trouble getting a travel merchant account approved because of the high-risk nature of your business, Payment Savvy is here for you. Give us a call, send us an email or fill in the online form and we'll take it from there. We will create a custom payment processing solution for your business' needs and goals.
---
Travel Merchant Payment Gateway
A payment gateway processes credit card payments by transferring information between your website and the bank, thereby authorizing transactions between you and the customer. When the customer places an order on your website, the payment gateway performs tasks to finalize the transaction:
The data is encrypted and sent to the customer's payment processor
The customer's bank approves or denies the transaction
Once the transaction is approved, it is sent back through the payment gateway to be processed on the website interface and the final response is generated