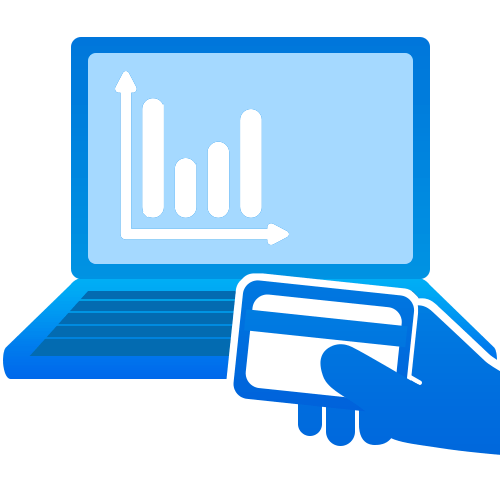 Most high risk merchant account providers believe that the unpredictable industries are just too difficult to work with. In almost all cases, they will instantly decline the company due to the uncertainty. Truthfully, there are a lot of businesses and industries that regular merchants simply refuse to help.
Merchants decline industries that are categorized as dangerous. Most providers are wary of anything associated with a risky business.
---
Merchant Account Providers are liable for your risk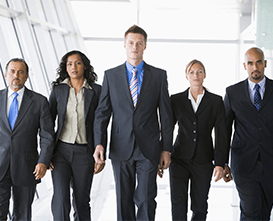 As a respectable and dependable merchant, it can be quite frustrating to have processing companies tell you that the company you are in means that the risk is just too high. Although you might know and have the books to prove that your business has been reliable, many will shy away because of the future damage it might cause. If a bank gives an account to a merchant that later has financial trouble, it can be damaging to the provider. Hence, why many banks feel they need to look out for high risk merchants to protect themselves.
---
What makes a business "high risk"?
Merchant providers mark a company high risk due to a lot of factors. Generally though, the two most important factors and conditions is the reputation of the industry that you are in and the sustainability of the businesses itself.
The respectability of the industry basically means the way that business is conducted and its image. For example, most online businesses are considered to be unpredictable because of the potential to have high traffic and susceptibility to consumer data theft. When consumers are ordering online there is always a danger that data can be stolen and account providers can not ignore this unfortunate fact.
Another problems is the view of your industry. One can understand that gambling establishments can be seen as being a uncertain due to their historic connections to being part of sketchy industries. But does anyone think that selling online supplements and health products are viewed as being part of a high risk industry just like gambling? Any company that has elevated levels of fraud or possibly consumer distrust means that a bank or other processing agency could consider it to be high risk.
---
Charge Backs and Sustainability
Any company with a relatively high charge back rate such as a travel business, are also high risk merchant accounts. If customers are often canceling transactions and requesting refunds, it is a exposure to possible fraud. Merchant account providers do not want to see a large amount of charge backs because from a corporate stand point, it's the bank putting it on the line when a refund is issued. There is a reason why most providers back away from businesses like this.
Another factor into whether or not you are a high risk merchant is how long the business has been around. If you are within the first few years of a business or in a relatively new industry, it can be difficult to prove your sustainability over time without a track record. Any provider is looking for a business and an industry that is going to succeed and they need the data to back that up before they work with you.
---
What can a high risk merchant account do?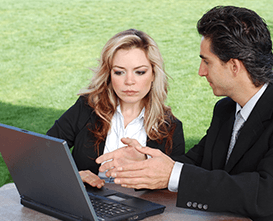 Luckily, there are a number of providers that specialize in this type of account. Payment Savvy is one of them. We understand the risks that are involved in your type of business. We understand the problems of running a risky business that might have complications like not using credit cards.
A lot of providers try to take advantage of the situation and the fact that a lot of people will not work with these industries.  There are some providers out there that will get you a high risk account, however, they will most likely give you monstrous rates, which we feel is very unethical. We understand your needs and we want your business to succeed.
Why not check our post on Next Day Funding and how our services can support you with fast, high risk credit card processing.
---
What is a High Risk Payment Gateway?
If you are a business that is deemed as risky, then it may be hard to process card payments through normal channels. Our payment gateway gives you fast card processing, even if your business is high risk.
A payment gateway is used by large businesses to authorise payments from a bank. This is the midway point between the retailer and the customer's bank. There is a small fee for processing these card payments, but the benefit is fast transactions and money quickly deposited into your account. Since there's a higher probability of bounce backs or declines within your industry – this costs the gateway provider more money. A large amount of providers stay away from these industries for this reason.
---
Contact us today
Give us a call to find out more about high risk merchant accounts. We'll provide all the services that you need to make your business a success.
Here is a list of just SOME of the high risk merchant accounts we work with:
Amusement and Recreation Services
Bail Bondsman
Car and Truck Rentals
Check Cashing Services
Collection Agencies
Consumer Finance
Detective and PI Agencies
Ecommerce and downloading software
Gun and Firearm Stores
Inbound/Outbound Telemarketing
Infomercials
Insurance products
Investment Opportunities
Installment Loans
Mortgage Services
Multilevel Marketing
Nutraceutical Merchant Accounts
Pawn Shops
Travel Agencies
Used Car Sales
Wholesale Club
No matter what your industry or business is, chances are that we have worked within the industry in the past or are currently working it now. Businesses trust Payment Savvy with their high risk merchant accounts; they know that we provide them with a high level of service, have tremendous value, and they trust our experience.