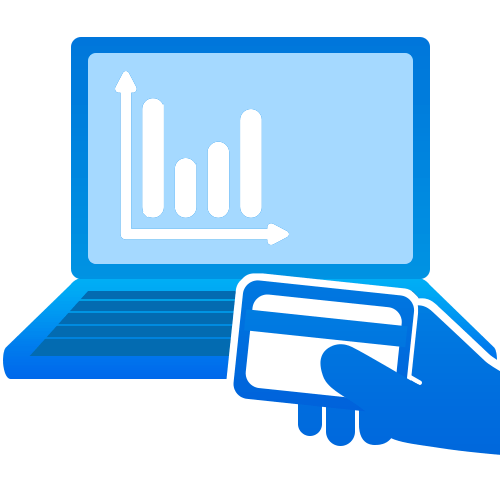 The uncertainty surrounding the better part of high-risk companies often leads to instant disqualification when it comes to receiving merchant services. Maintaining a successful and respected business in any high-risk industry is cumbersome enough – there is no need to add the extra pressure of locating an adequate and appropriate merchant provider willing and able to meet your business needs and goals.
Often high-liability merchants are at risk of attracting the attention and services of less than ethical bottom feeders offering bogus deals with high rates, poor infrastructure, long-term contracts, and expensive termination fees. Overcoming these challenges makes it more difficult for risky merchants to operate and succeed than businesses in less tumultuous industries. Luckily, there are reputable and qualified providers who specialize in servicing high-risk merchants. Not only do they offer quality solutions and industry expertise, but they also have the infrastructure and workforce required to provide superior customer support.
---
Merchant Account Providers are liable for your risk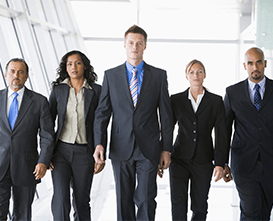 As a high-risk merchant, you'll want to align yourself with a merchant provider known for specializing in servicing unreliable industries and offer a tailored and quality service based on their experience in the field. These specialists are known for providing reasonable rates and proper customer support, while allowing you to negotiate contract terms with benefits you wouldn't obtain with a less experienced provider. The tell-tale signs of a good high-risk merchant provider include:
They specialize in working with high-risk merchants and have the experience and workforce to back it up.
They are willing to negotiate reasonable and interchange pricing plans.
They provide eCommerce support (i.e. Payment Gateways).
They have appropriate hardware facilities needed to process credit cards, especially in catering for high-liability businesses with a brick-and-mortar-component.
They have a good customer support, preferably on a 24/7 basis via phone or email.
---
What makes a business "high risk"?
How is a high-risk merchant defined and why is it objectionable to service them? High-risk businesses are more likely to experience credit card processor fraud due to factors such as the organizational owner having bad credit or servicing customers that are at a higher risk of credit schemes or returns. A high-risk industry differs from one provider to the next, but some common examples include adult entertainment, online gambling sites, e-cigarette and vape shops, as well as not-so-obvious enterprises such as furniture stores and bankruptcy attorneys.
As a high-risk merchant in these industries, it can be difficult to get approved for a merchant services account. Merchant providers lump a company in a high-risk category usually depending on the reputation of the industry itself and the sustainability of the businesses within it. Industry reputation can be perceived as the way business is conducted and its' consumer image. For example, most online businesses are unpredictable because of the potential to have high traffic and susceptibility to consumer data theft. Online businesses also pose a high credit card fraud risk, where fraudsters can easily pose as credible customers by presenting deceitful information which can be hard to verify online.
Industry perception is another hurdle high-liability merchants must overcome. For instance, online gambling establishments are considered uncertain due to historically being liken to dodgy and unethical business practices. But how many view a company selling online supplements and health products as being in the same high-risk category as gambling entities? Any business experiencing elevated levels of fraud or consumer distrust means a bank or other processing agency is more likely to consider it a high-risk institution.  Surprisingly some brick-and-mortar establishments, such as furniture stores, can be perceived as perilous due to selling big-ticket items that are difficult to process. Either way, the perceptions surrounding your industry or the way business is conducted can be huge determining factors when it comes to attracting the appropriate merchant provider.
---
Structural Sustainability
Any company with a relatively high chargeback rate, such as a travel agency, will be considered a high-risk merchant account. If consumers are often cancelling transactions or requesting refunds, it is an exposure to possible fraud. Merchant account providers do not want to see large amounts of chargebacks because from a corporate standpoint, it's the bank's reputation placed on the line when a refund is issued. Similarly, high-traffic online retailers offering frequent sales can be more susceptible to chargebacks and fraud, making it extremely risky to service them. As a result, merchant providers will impose expensive rates and contract cancellation fees as measures to protect themselves from the potential risk. These factors will affect your bottom line as a business owner.
Another aspect as to whether you are considered a high-risk merchant is how long your establishment has been operating. Start-ups are often considered high-risk because they're still within a 5-year threshold, which is considered the most volatile period in any business. Most companies struggle to make it past this starting point due to many factors such as barriers to entry, lack of customers, inflated targets, or lack of financial backing. With the odds stacked against your new business venture, it can be difficult to obtain a merchant services account with a reputable provider.
Similarly, companies entering or branching out into a new niche or industry can find it difficult to attract a respected merchant provider due to not having enough experience in the field. Many business owners enthusiastically enter an innovative industry without doing proper research resulting in costly mistakes and failure as a result. Merchant providers are not only reviewing the industry but also the business within it – having a strong business plan, numbers based on relevant data, and realistic financial goals are the keys to success and ultimately increases your chances of a creditable provider sponsoring you for merchant services. Showcase your accomplishments and highlight the potential growth that could result in partnering with a respected merchant provider.
---
What Options Does a High-Risk Merchant Have?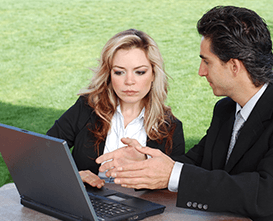 Fortunately, there are a handful of providers knowledgeable and accepting of high-risk industries. Payment Savvy is a strong leader within the market. We understand and are comfortable with the perils involved with high-liability businesses. We also are aware of the complications you may face by not being able to accept credit cards as a form of payment and understand the struggle of not being able to find a reputable provider that is on board with your business needs and goals. While many providers take advantage of this situation and know your options are limited when it comes to obtaining a merchant account, Payment Savvy avoids swindling tactics and unreasonably hiked up rates. We believe in your potential to succeed and are proud to offer fully integrated and custom-tailored merchant solutions for your business.
We offer a full range of services that are aimed at supporting your unique business requirements such as:
Speedy, efficient and secure credit card processing
Superior customer service from our in-house team. We have an experienced, capable and competent team of support agents ready to answer your call or email 24/7.
A proven track record of approving hard-to-place businesses. We are uniquely positioned to provide a range of services and products that allow you to run your business efficiently.
A full range of hardware options. We don't just cater to eCommerce organizations – we acknowledge and service the brick-and-mortar component of high-risk industry businesses as well.
---
What is a High Risk Payment Gateway?
Businesses pegged as high-risk can have a hard time when it comes to processing card payments through normal channels. Our payment gateway gives you fast card processing without a lengthy delay in receiving funds.
A payment gateway is used by businesses to authorize payments from a bank. This is the meeting point for the vendor and customer banks and provides a positive consumer experience. There is a small fee for processing card payments, but substantial benefits such as fast approvals and funds swiftly deposited into your account far outweigh the costs.
Since there's a higher probability of chargebacks or declines within a high-risk industry – the gateway provider is often charged more in turn. Many providers stay away from these industries for this sole reason. However, Payment Savvy has chosen to provide merchant services to high-risk clients regardless of the industry norms and perceptions surrounding it. We understand the growth potential that naturally follows with the capability to process speedy card transactions. We strive to have the measures and expertise in place to deal with the repercussions of taking on high-liability enterprises.
---
Why Payment Savvy?
Our mission is to offer next generation payment processing technology by providing transparent and custom solutions while employing reliable security and dedicated support. We strive to be Your Payment Partner by providing unsurpassed results at the lowest possible cost. By focusing our efforts on servicing high-risk merchants, we have tailored our services and products to directly cater to these types of businesses. Our combined 30 years of experience within the high-risk realm allows us to confidentially offer a high level of service, with both integrity and boundless value. At Payment Savvy our customers are our partners, not commodities. We have the solutions you've been searching for and we will help catapult your business to the next level of organizational success.
---
Here is a list of just SOME of the high risk merchant accounts we work with:
Amusement and Recreation Services
Bail Bondsman
Car and Truck Rentals
Check Cashing Services
Collection Agencies
Consumer Finance
Detective and PI Agencies
Ecommerce and downloading software
Gun and Firearm Stores
Inbound/Outbound Telemarketing
Infomercials
Insurance products
Investment Opportunities
Installment Loans
Mortgage Services
Multilevel Marketing
Nutraceutical Merchant Accounts
Pawn Shops
Travel Agencies
Used Car Sales
Wholesale Club
No matter what your industry or business is, chances are that we have worked within the industry in the past or are currently working it now. Businesses trust Payment Savvy with their high risk merchant accounts; they know that we provide them with a high level of service, have tremendous value, and they trust our experience.