Key Takeaways
---
Accepting eChecks can benefit businesses by providing a straightforward and flexible means of electronic payment.
eChecks are processed faster than paper checks and can be used for online purchases.
eChecks are as secure as EFTs and wire transfers, while often having lower fees.
Taking precautions can minimize fraud risks when accepting eCheck payments.
---
Are you looking to accept eCheck payments from your clients? Accepting eChecks is a bit difficult for most companies to do by themselves. Especially small businesses, because it requires robust software and advanced technology to ensure secure transfers.
Nonetheless, it is one of the most straightforward and flexible means of electronic payment. Therefore, integrating eCheck payment processing into your business can benefit it immensely. With the assistance of a reputable merchant account service provider such as Payment Savvy, you can safely accept eChecks online or via phone.
Interested in introducing this form of payment in your business but confused about how it works? Look no further – here is a complete guide on how to accept eChecks online or via phone!
WHAT IS AN ECHECK?
Known in full as an electronic check, it is a mode of online payment in which funds are withdrawn from the payer's checking account. From there, funds are deposited into the payee's checking account. The funds are transferred via the ACH (Automated Clearing House) network.
This process is best achieved by seeking an esteemed payment provider's services to obtain an ACH merchant account. As a business, you will be able to directly withdraw payments for goods or services from your client's bank. eChecks work similarly to paper checks. The only difference is the process is completed electronically.
Note that a successful payment transfer can only occur after the customer authorizes the payment by doing the following;
Signing a contract – an online payment form

Accepting the terms and conditions of a payment

Recording a voice transaction authorizing the payment via phone
HOW ECHECKS PROCESS
As mentioned earlier, eChecks are similar to paper checks, so there is some amount of processing involved. However, eChecks are processed faster via an electronic network, and you don't need to waste time physically depositing the checks at a bank.
To process an eCheck, you must go through the following steps:
1.      GET AUTHORIZATION FROM YOUR CUSTOMER
An eCheck can't be processed without the authorization of the customer or concerned party. As a business, you can seek approval via phone or online payment form.
2.      SET UP PAYMENT
Once the customer authorizes the payment, the business should key in the particulars of the payment through your virtual terminal or direct via your software provider. During payment setup, you should indicate the payment's nature, and whether it is one-time or recurring.
3.      BEGIN THE ACH TRANSACTION PROCESS
Having completed all the above steps, you should save or submit the payment to begin the process of going through the ACH network to obtain the funds.
4.      CONFIRM RECEIPT OF FUNDS
You can conclude the success of an ACH transaction by acknowledging receipt. It may take 3 to 5 business days for the funds to reflect in your business bank account. Don't forget to thank the client for the payment.
How Do eChecks Compare to EFT and Wire Transfers?
One of the main advantages of eChecks is that they can be processed directly from a checking account, without the need for a credit card or debit card. This makes eChecks a convenient option for many consumers and businesses.
Another advantage of eChecks is that they often have lower fees than wire transfers or EFTs. This can make them a more cost-effective option for small businesses or individuals who frequently make payments by check.
eChecks are a great option because they're just as secure as EFTs (electronic funds transfers) and wire transfers, despite these lower fees. Another advantage of eChecks is that they can be processed faster than paper checks, so you'll get your money sooner.
It is, however, important to note that eChecks can only be used to pay businesses or individuals within the United States, while EFTs and wire transfers can be used to send money internationally.
What Is the Difference Between Electronic and Paper Checks?
There are a few key differences between electronic and paper checks. eChecks are, of course, processed electronically, while paper checks need to be physically deposited into a bank account. This means that electronic checks can be processed much faster than paper checks.
Second, electronic checks can be used to pay for online purchases, while paper checks can generally only be used to pay for in-person purchases. Finally, electronic checks are more secure than paper checks because they cannot be lost or stolen as easily.
This means that electronic checks typically clear faster than paper checks. Additionally, electronic checks can be created and transmitted directly from a computer or mobile device, while paper checks must be physically written out. Electronic checks can also include additional security features that paper checks do not have, such as encryption.
You should be aware that there are some processing fees associated with electronic checks. These fees are typically much lower than the fees associated with paper checks, but they can still add up if you're not careful.
Overall, electronic checks offer a number of advantages over paper checks. They're faster, more convenient, and often less expensive to process.
What is the ACH Network?
The ACH Network is an electronic network that processes financial transactions in the United States. ACH stands for Automated Clearing House, and the network is used by banks and other financial institutions to move money between accounts. The ACH Network is a safe and efficient way to process payments, and it's become a popular payment method for businesses and individuals alike.
When you receive a payment using the ACH Network, the funds are transferred from your customer's account to your account electronically. It's a convenient way to pay bills or send money to friends and family, and it can be used for both one-time and recurring payments.
Is it Safe to Accept eCheck Payments?
More and more businesses are accepting eChecks as a form of payment, and for good reason. They're fast, convenient, and secure. But is it safe to accept an eCheck?
The good news is that eChecks are just as safe as traditional paper checks for consumers thanks to the Electronic Fund Transfer Act. This law protects consumers from losses due to unauthorized transactions, errors, or fraud.
Of course, there is always a risk of fraud when accepting any type of payment as a business, but you can minimize this risk by taking some simple precautions. For example, be sure to verify the identity of the payer before accepting an eCheck. You can also require a signature on delivery for goods or services paid for with an eCheck.
There are a few other risks to keep in mind when accepting eChecks. If a customer's bank account is overdrawn, you may not be able to collect the payment. Second, you'll need to make sure that you have the proper security measures in place to protect your customers' information. And finally, you may want to consider offering a range of other payment options for customers who don't have a checking account or who prefer not to use eChecks.
Overall, accepting eChecks can be a great way to make doing business easier and more convenient for your customers. Just be sure to take some basic precautions to protect yourself from fraud.
How Common are eCheck Payments?
eCheck payments are actually quite common, especially when paying online or over the phone. In fact, many businesses now prefer eChecks over traditional paper checks, since they're more efficient, can be processed faster, and are more suitable for recurring payments.
Both businesses and consumers are increasingly adopting this convenient payment option by seeking out eCheck processing providers. Payments through the ACH network, which is how eChecks are sent, have almost doubled since 2012 and there are no signs of this slowing down!
There are a number of reasons why eChecks have become so popular when compared to credit card payments. First, they provide a safe and secure way to pay for goods and services online or over the phone. Second, they are easy to use and can be processed quickly. Finally, eChecks can be used by anyone with a checking account, which makes them very accessible.
THE BOTTOM LINE
Hopefully, you've learned how eCheck processing makes transactions faster, more comfortable, and more flexible for your business. Not to mention, it showcases professionalism and the ability to offer convenient electronic payments for your customer base. If you're looking for an easy way to accept payments online or over the phone, eChecks are a great option.
Payment Savvy offers a straightforward and fully integrated ACH payment platform – exactly what you need to accept eCheck payments. Our eCheck payment processing solutions are encrypted to ensure both you and your client's financial data remains safe and secure. Reach out to us today – we're here to answer all your questions and provide you with the best payment solutions for your business!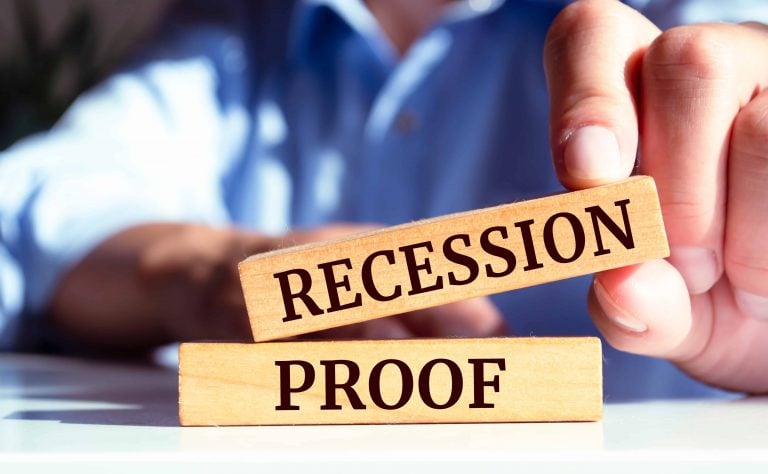 While it is by no means a pleasurable experience, the simple truth of the matter is that recessions are a part of life and something we should accept as an occasional occurrence. We are going to face them once in a while – there is no avoiding that fact. Depending on your perspective (and at…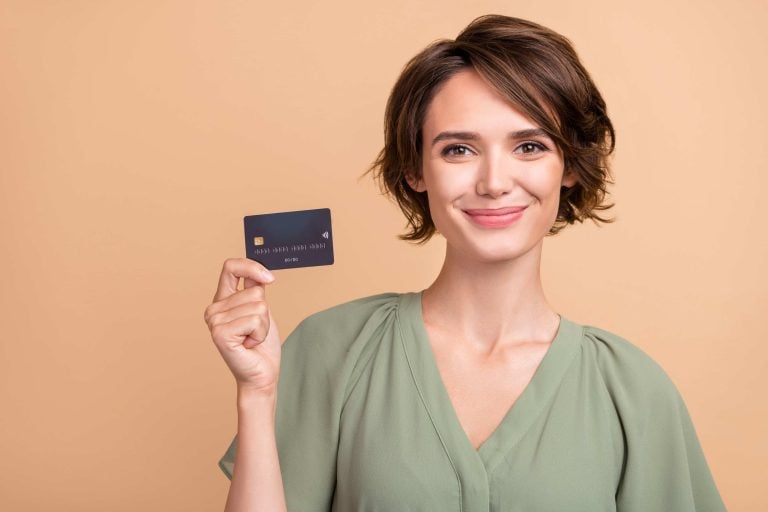 What Are BINs? A Bank Identification Number (BIN) is the first four or six numbers found on any debit or credit card. Essentially, this set of digits specifies the financial institution that issued a payment card. Every BIN number can be checked to prevent fraud and ensure the protection of both merchants and consumers when…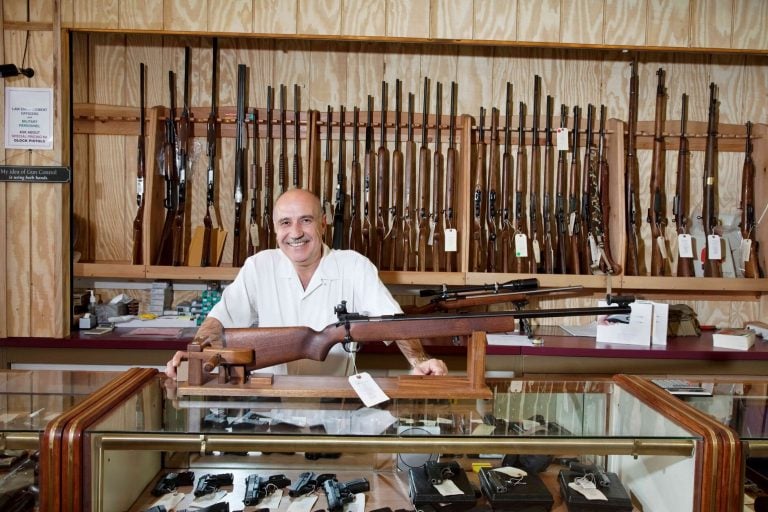 The Federal Firearms License (FFL) is a cornerstone for businesses in the flourishing firearms industry. In 2022 alone, a staggering 16.4 million firearms were sold across the United States, underscoring the industry's robust growth. Furthermore, the U.S. firearm industry's contribution to the economy is substantial, injecting 28 billion dollars into the economy. This booming industry…