Starting an online business can be done in one of two ways. Either you can use a third-party platform to host and manage the store for you, or you can own a self-hosted platform over which you have complete control.
Of course, using a third-party platform is simpler. The setup and maintenance of the store are taken care of for you. Additionally, there is no need for you to go through the trouble of learning how to create an e-commerce website from scratch.
Now, there are many platforms on the market that will host and run your store for you, but Shopify is one of the most popular.
So, let's take a look at exactly what Shopify is, how it works, and why people love it so much.
What Is Shopify?
Shopify is an innovative platform that empowers businesses of all sizes to establish and manage their online stores.
It's the digital version of your brick-and-mortar shop but has the ability to serve customers from every corner of the globe. It's like being the owner of a store in the world's biggest shopping mall.
The core functionality of Shopify lies in its comprehensive e-commerce capabilities. It simplifies the process of selling products and services online, catering to diverse needs ranging from individual entrepreneurs selling unique handcrafted items to established enterprises seeking to tap into the vast online market.
With Shopify, you can effortlessly engage in e-commerce and streamline your online business operations. Its versatility allows you to sell a wide array of offerings, including physical products, digital goods, memberships, ticketed experiences, rentals, and even online courses.
By leveraging Shopify, businesses can unlock the potential of the online marketplace and establish a strong digital presence, expanding their reach and driving sales.
Its user-friendly interface and robust features make it a go-to platform for anyone seeking to thrive in the digital realm.
Features of Shopify
Now, you might be thinking, "What makes Shopify stand out from other e-commerce platforms?" Well, it's the features that it brings to the table that make it one of the most robust e-commerce platforms out there.
Here are some of its features:
Storefront Customization
Shopify provides a variety of predesigned, customizable themes that you can use as the foundation for your online store. You can tweak the layout, colors, fonts, and more to really make it reflect your brand identity.
And the best part? You don't need to be a tech whiz to do it. Shopify's interface is user-friendly and intuitive. However, if you're familiar with HTML and CSS, you have the freedom to dive in and customize even further.
Product Management
Shopify lets you add as many products as you want to your store and manage them efficiently with its comprehensive product management system.
You can organize products by category, type, season, sale, and more, just like how you would arrange products in a physical store. Plus, you can add multiple variants (like size and color) for each product and track stock levels.
Shopping Cart
Shopify's built-in shopping cart allows you to collect customer purchases and process payments. This feature supports over 100 different payment processors worldwide, and it provides a secure and reliable checkout experience for your customers.
The shopping cart also automatically calculates taxes and shipping rates based on your settings, reducing the effort needed on your part.
Shipping Management
Speaking of shipping, Shopify's shipping management features are pretty impressive too. Shopify allows you to set flexible rates and integrate with major shipping carriers.
This means that you can offer your customers a range of options, such as free shipping, flat-rate shipping, or weight-based shipping.
Shopify POS (Point of Sale)
This feature is particularly useful if you're running both a physical store and an online store. It lets you sync your inventory and sales so you can sell in person or online, all while keeping track of your stock and orders in one central place.
SEO and Marketing Tools
Shopify's SEO and marketing tools also deserve a special mention. With built-in SEO features, Shopify helps make your store more visible in search engine results.
It allows you to edit meta tags, add necessary tags to your images, and generate sitemaps for search engines. Plus, it integrates easily with social media platforms and email marketing services, giving you plenty of ways to reach out to your customers and attract new ones.
Shopify App Store
Shopify's App Store is a portal for merchants to find apps that extend the capabilities of their stores. There are hundreds of free and paid apps available in this store, ranging from shipping providers to inventory management programs.
You can find an app for pretty much anything you want to add to your store. Want to add customer reviews, offer a rewards program, integrate with your accounting software, or set up a live chat? There are apps for all that and more in the Shopify App Store.
Analytics and Reporting
Shopify's analytics and reporting tools are a real game changer. They provide you with valuable insights into your store's performance.
You can track sales and customer behavior, and even get detailed reports on products and transactions. This data is gold when it comes to making informed decisions and strategizing for your business growth.
How Does Shopify Work?
When you think of Shopify, picture it as your digital toolbox for creating an online store. It doesn't matter if you're a first-time entrepreneur with a great product idea or an established business seeking to expand its customer reach, Shopify is the springboard that can launch your business into the e-commerce stratosphere.
Here's how it works:
Step 1: Setting Up Your Store
The journey with Shopify begins with setting up your account. This process is as smooth as a well-made cappuccino. All you need to do is go to Shopify's website, click on "Start free trial," and fill out the necessary information. Once your account is set up, you're ready to start building your online store.
Step 2: Choosing and Customizing Your Theme
This is where the fun really begins. Think of your Shopify store as an artist's canvas. You start with a blank slate and then add colors, shapes, and structures to create your masterpiece.
Shopify provides a wide variety of pre-designed themes that you can use as a starting point. Whether you're into a minimalist aesthetic or a vibrant, colorful design, you'll find a theme that matches your brand's personality.
Each theme is customizable, allowing you to tweak details like the color scheme, fonts, and layout to align with your brand image.
Step 3: Adding Products
Once you're satisfied with your store's look, it's time to fill it with products. This is like stocking the shelves of a physical store but with the convenience of doing it from your living room.
You can add as many products as you want, complete with descriptions, images, prices, and more. Shopify also allows you to categorize your products in various ways, making it easier for customers to find what they're looking for.
Step 4: Setting Up Payment and Shipping
To get your store transaction-ready, you need to set up your payment gateway and shipping options. Shopify supports a variety of payment methods, from credit cards to digital wallets, ensuring a seamless checkout experience for your customers.
As for shipping, you can set rates based on weight, location, or price, or even offer free shipping. You can also integrate with major shipping carriers to provide real-time shipping rates.
Step 5: Launching Your Store
With your products on display and your payment and shipping settings in place, you're ready to open your digital doors to the e-commerce world.
But don't just sit back and wait. Make some noise about your new online store. Use Shopify's in-built SEO and marketing tools to promote your store on social media, email newsletters, and more.
Step 6: Managing Your Store
Once your store is up and running, Shopify will continue to play an integral role in your business. It will help you manage orders, track inventory, communicate with customers, and more. It's like your virtual assistant, helping you keep your business running smoothly.
Step 7: Growing Your Business
The beauty of Shopify is that it grows with your business. As you scale, you can tap into more advanced features like the Shopify POS system for selling in physical locations or use apps from the Shopify App Store to add extra functionalities to your store.
You also get access to comprehensive analytics and reporting tools, providing valuable insights that can help shape your business strategies.
What Are the Benefits of Using Shopify?
Ease of Use and Versatility
With Shopify, you don't need to be a tech wizard or a programming guru to set up your online store. Its drag-and-drop interface is a breeze to use, making the process of building your e-commerce site feel more like a fun DIY project than a daunting task.
And the versatility? It's like a Swiss army knife of e-commerce tools, with plenty of themes and customization options to make your store look just the way you want it.
Scalability
Scalability is one of the strongest suits of Shopify. Imagine your business is like a small sapling. As it grows, it needs more space, more nutrients, and more sunlight.
Shopify is like fertile ground that lets your business grow without restrictions. Whether you're starting small or expanding your business, Shopify is fully equipped to handle your growth.
Robust Security Features
Shopify's security features are like an impregnable fortress protecting your business and your customers' data.
We live in a time where digital security is more important than ever. With Shopify, you can sleep easy, knowing that all transactions are encrypted and customer data is secure.
Extensive Support for Marketing and SEO
Ever wanted a personal marketing team that works tirelessly to get your business noticed? Well, Shopify is just that.
It provides great tools and support for marketing and SEO to ensure your store gets seen by the right people at the right time.
Access to a Large App Marketplace
Imagine walking into a giant supermarket, but instead of groceries, it's filled with apps that can supercharge your online store.
That's what Shopify's app marketplace is like. With thousands of apps to choose from, you can add any functionality you can think of to your store. From managing your inventory to automating your marketing campaigns, there's an app for that.
Advanced Analytics for Data-Driven Decisions
Shopify offers advanced analytics, acting like a seasoned detective, uncovering the patterns and trends in your business data.
With these insights, you're not just making decisions; you're making informed, data-driven decisions that can steer your business toward success.
How To Determine if Shopify Is Right for Your Business?
Determining whether Shopify is the right fit for your business essentially boils down to knowing your needs and aligning them with what Shopify can offer.
Consider what your business is all about. Are you selling physical or digital goods online and looking for a quick and straightforward setup? If that's the case, Shopify's user-friendly interface and complete eCommerce tools can be quite attractive.
The level of customization you need for your online store is another vital consideration. Shopify offers a good range of templates and a vast app marketplace that can cater to various needs. But if your plans involve complex customizations, a platform that offers more open-source options might be better suited to your needs.
Your growth expectations are another crucial factor. If you foresee your business expanding rapidly, Shopify is built to scale with your growth, making it a strong contender.
On the budget side, Shopify's cost can be quite flexible, with different plans catering to various business sizes. Though there might be cheaper options, Shopify's comprehensive offering could potentially save you the additional costs associated with integrating third-party services.
Final Thoughts
In the wide, wonderful world of online shopping, Shopify shines like a bright star. It's a digital playground that makes selling online as easy as pie, giving everyone from mom-and-pop shops to big businesses the tools they need to succeed.
Under its hood, Shopify is a powerhouse, always ready to handle your store's growth and protect your customers' data like a hawk.
But what really makes Shopify sparkle is its easy-to-use design and tools that help your store get noticed. So whether you're just starting out or looking to level up, getting to know Shopify is like opening a treasure chest of eCommerce possibilities.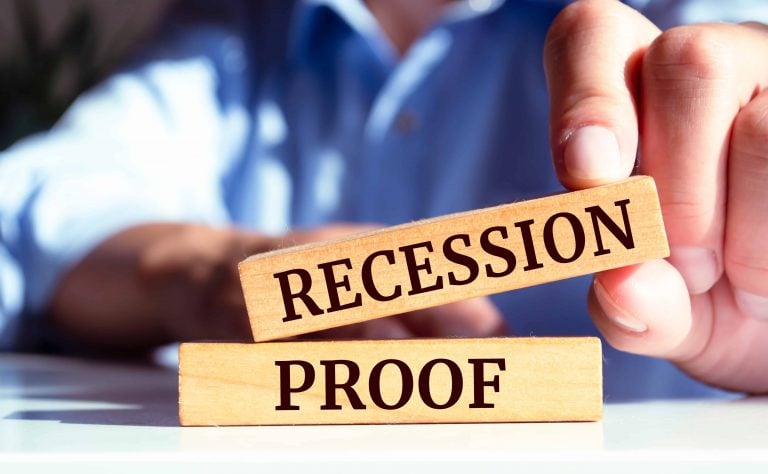 While it is by no means a pleasurable experience, the simple truth of the matter is that recessions are a part of life and something we should accept as an occasional occurrence. We are going to face them once in a while – there is no avoiding that fact. Depending on your perspective (and at…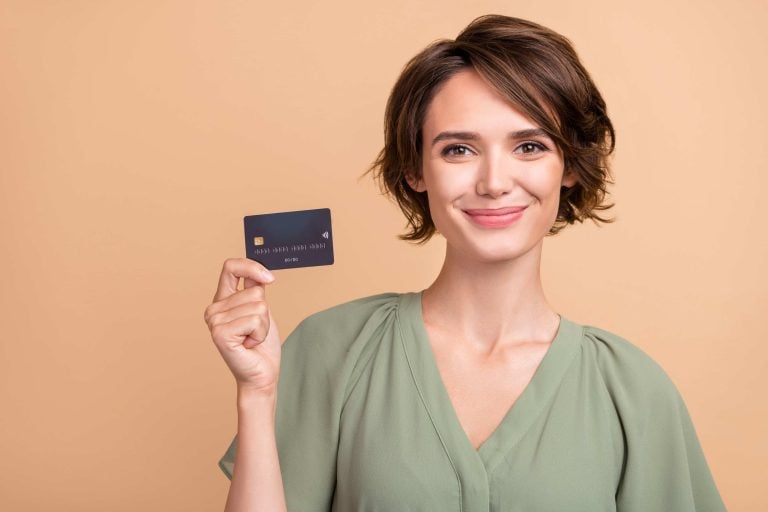 What Are BINs? A Bank Identification Number (BIN) is the first four or six numbers found on any debit or credit card. Essentially, this set of digits specifies the financial institution that issued a payment card. Every BIN number can be checked to prevent fraud and ensure the protection of both merchants and consumers when…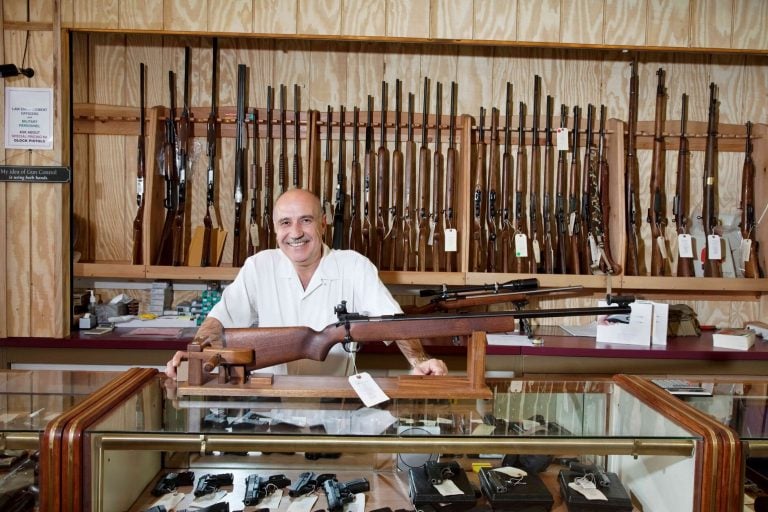 The Federal Firearms License (FFL) is a cornerstone for businesses in the flourishing firearms industry. In 2022 alone, a staggering 16.4 million firearms were sold across the United States, underscoring the industry's robust growth. Furthermore, the U.S. firearm industry's contribution to the economy is substantial, injecting 28 billion dollars into the economy. This booming industry…