If you run a busy business, then you know all too well that the way payments are processed has greatly changed over the years. While some people still pay with cash or check many customers choose alternative methods. There are many different ways to make a payment these days and offering them to your customers is a great way to increase sales. Today we are going to learn about several of these payment types and how they can boost your business and make life easier.
A fairly new payment process that is taking the commerce world by storm is pay by text. The process of payment by text is very simply. The two-step process begins when the customer sends you their mobile phone number. Then you place that number in the payment system and a text message is generated and sent back to the customer. The customer will then have the option to pay for the good or service with just one click. This process is very fast and it speeds up the checkout process. Below is a list of businesses that could benefit from this payment method.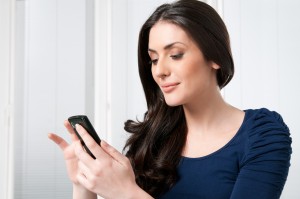 Retail locations: No matter what type of retail location you own, you could greatly benefit from pay by text. Those long lines in your shop during the holidays season can be quickly processed using this mobile payment method.
Food establishments: Whether you own a high-end restaurant or a trendy food truck, processing payments quickly is always in your best interests. So why not offer your customers an option to pay by text? It will speed things along and there will be no need for them to wait around for a check.
This is another area of payment that deals with those establishments that are considered a high-risk. If your company has been labeled high-risk, chances are you will have a hard time finding a company to process your payments. When this happens, you will need to seek out a payment company that specializes in these services, that will be willing to work with you. But you might be asking yourself how did you became a high-risk merchant in the first place? Below is a list of reasons why you might be deemed high-risk.
You have poor credit: If you are just starting your business and your credit score is poor you might be placed in the high-risk category.
A history of chargebacks: If your business has had a lot of chargebacks in the past you might be dropped by your payment processing company. Trying to find a new one might be difficult if you were label a high-risk.
An industry with a high fraud rate: If you are doing business in an industry that is known to be plagued with fraud you are high-risk. Some financial services companies such as check cashing companies fall into this category. Also, many online-only merchants will fall into the category of high-risk companies due to the fraud levels associated with online transactions.
Utility Payment Processing
Another huge industry is the utility industry. People of all walks of life pay their utilities each and every month. But keeping track of those payments can be difficult to handle alone. If you are a utility company that is looking for the best way to process payments, chances are in-house is not the best option. Hiring someone else to handle your payments for you can lift the burden off you. This will allow you to focus on other aspects of your company. Below are several utility companies that can benefit from this service.
Electric companies
Gas companies
Sanitation companies
Water companies
Working with A Payment Processor You Can Trust
When you are looking for a payment processing company for your business, finding one you can trust is very important. Payment Savvy has been in the payment processing game for many years now. This trusted company has worked with those in the healthcare industry, utility industry, and the telecom industry. Payment Savvy offers a wide range of services including pay by text mobile payment, high-risk merchant payment, reoccurring billing solutions, online payment solutions and much more. No matter what type of business you operate Payment Savvy can help. If your company works within the law, then Payment Savvy can help you.
Payment Savvy Works with High-Risk Merchants
If you have been deemed a high-risk merchant in the past and can't find anyone willing to work with you, then why not give Payment Savvy a call? If your business is considered high-risk chances are you have had problems in the past. But Payment Savvy specializes in high-risk merchant accounts and should be willing to work with you. With just one simple phone call you will be able to get the answers you need. You just might be surprised at how quickly you get approved for a payment processing account!
Maybe you are worried about high fees? With most payment processing company's payment fees are part of everyday business but not at Payment Savvy. If you qualify for convenience fee payment processing, you will never have to worry about processing fees again. This service offers free payment processing at no cost to you the merchant. But how does this work? You will get the full transaction amount deposited into your bank account. Then a small convenience fee will be charged to the customer and deposited into Payment Savvy's bank, to help cover the cost of the transaction. This will give you 100% of the payment which is always great for your bottom line.
Contact Payment Savvy Today
No matter what type of industry you are in Payment Savvy probably has a product for you. If you are a newly formed company or have been around for many years Payment Savvy can provide comprehensive payment options, that will help save you money. Before you choose a payment processing company, make sure to check out Payment Savvy's wide range of offers. You just might find one that works well for your organization.