Chargebacks are never much fun for any company. They can consume time, divert you from your main focus of business and affect your reputation. The reasons behind it can be many and varied, but whatever the cause you need to take clear and prompt action to get it resolved.
A chargeback is something which happens when the original payment into your bank account is reversed for any reason. This could be because a customer is not happy with the product or they don't recognize the charge in a statement, or perhaps they have simply forgotten about it. You may have had contact directly from your customer about the charge in advance or they may have simply challenged it with their bank without letting you know. Either way, it is your responsibility as a vendor to get the issue resolved. Otherwise the charge will remain valid.
Preventing Chargebacks
Unfortunately there are no sure-fire ways to stop chargebacks happening to your business, but there are precautions you can take which will reduce the risk of them happening and remedy the situation when they do. This all begins with working out the cause of the issue.
The main causes are:
The customer wasn't happy: If you supplied a product or service which the customer wasn't happy with, they may challenge the payment.
They don't recognize an item: We all often make payments and then forget about them. Some time later, going through our bank statements, we can then come across an item we're not sure about, which we naturally query with the bank.
The cardholder has insufficient funds: If they don't have enough money in their account the funds may be returned. You'll have to contact the buyer and work out a way that they can affordably address the situation.
Errors in the process: If there was an error in the processing system, or the proper authorisation procedures were not followed, there is a good chance the money might need to be returned.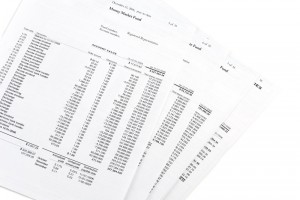 Improve Your Systems
If your business is getting too many chargebacks for your liking it's a good idea to look into the reasons why. Speak to your customer and find out what the problem is. The sooner you get in touch the more quickly you can get things resolved. Moreover, the more open and transparent you are in remedying any problem the happier they will be with your overall service.
Make sure your customer knows what name will appear on the transaction. They may be waiting for a certain brand, but if there's another name on the transaction, they are more likely to query the payment. Ensure you have followed all the correct steps and secured the required authorizations. You should keep a written proof of these authorizations to present as and when a problem arises.  Most of all, though, you need to respond quickly. If you don't the charge will end up being permanently reversed.
Expert Help
All this will help you improve your own systems to make certain they are more robust to prevent mistakes such as these happening too often. Even so it can help to get the help of an expert. Having people who know the business can avoid the problem early on utilizing a chargeback prevention program and address issues more expertly as and when they arise.