PayPal has become a popular payment option for many people. It's fast, convenient, and secure. But did you know that you can also use PayPal in-store without a card?
In this guide, we'll discuss how to use PayPal in-store without a card, where you can find stores that accept PayPal, and some of the additional benefits you can get when you use PayPal.
Using PayPal In-Store Without a Card
While most people know PayPal as a digital wallet for online transactions, few realize that it's also a feasible payment option in physical stores.
PayPal, like many other digital payment services, can be used to pay for goods and services at brick-and-mortar shops. This is a great option for those who don't have a credit card or want to avoid using one due to security concerns.
That said, here's how you can use it without needing a card:
1. PayPal App
The first step is to install the PayPal app on your smartphone. This application turns your phone into a mobile wallet that you can use in a brick-and-mortar store.
2. Activate In-Store Payments
After installation, you need to activate the in-store payment option. Open the app, log in, and look for the 'Tools' tab. Select 'In-Store' from the dropdown menu. The app will now allow you to make payments in physical stores.
3. Use a QR Code or One Touch
You have two main options when making payments: a QR Code or One Touch. For the QR code, the store generates a code that you scan using the PayPal app to make a payment.
All you have to do is select the 'Pay in Store' option on the PayPal app and select the 'Pay with QR Code' option. Once you have done this, a QR code will be generated, and this can be scanned by the cashier in the store to process your payment.
For One Touch, you only need to verify your identity and approve the payment. Your smartphone communicates directly with the store's payment system via Near Field Communication (NFC), similar to contactless cards.
You simply hold your phone up to the payment terminal, and a confirmation will be sent to PayPal. Once you have verified this, the transaction is complete.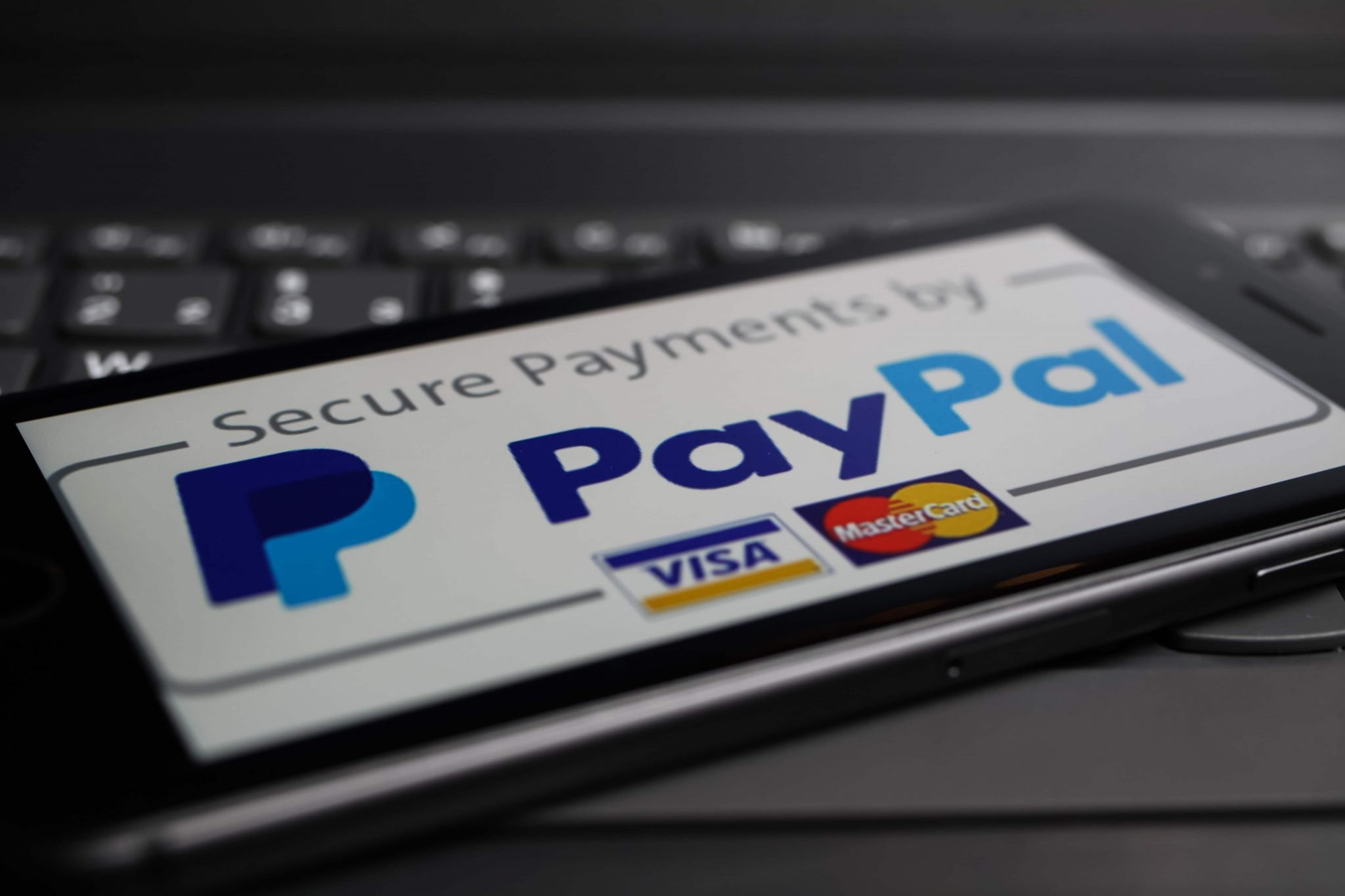 Where Can I Pay with PayPal?
In addition to traditional retailers, you can use PayPal at various types of establishments. These range from restaurants and cafes to gas stations and grocery stores.
How Do I Use PayPal Credit In-Store?
PayPal Credit is another excellent service offered by PayPal, allowing users to buy now and pay later.
You can use PayPal Credit in-store at any retailer that accepts PayPal payments. Simply select the PayPal Credit option during checkout, and follow the prompts to complete your purchase.
Where Can I Use PayPal Scan to Pay?
Another convenient feature of PayPal is Scan to Pay, which is available in a variety of stores. For this, the retailer generates a QR code that you scan with your PayPal app. This feature allows you to make quick and easy payments without needing a card or even touching a terminal.
What Stores Accept PayPal at the Register?
While the number of stores accepting PayPal is rapidly increasing, there are a few notable chains that accept PayPal at the register.
These include popular chains like Walmart, Target, and Home Depot, Best Buy, as well as various restaurants, hotels, and other establishments.
To know if a store accepts PayPal, look for PayPal's logo at the register, or check with the store's customer service.
Benefits of Using PayPal In-Store Without a Card
Convenience
As we transition into an increasingly digital world, the need to carry multiple cards or cash is becoming obsolete. With PayPal's in-store payment option, all you need is your mobile device.
The app generates a unique QR code which, when scanned at the point of sale, triggers the transaction. This feature saves time at the checkout, eliminating the need to search for your wallet or count cash.
Additionally, you can also check out quicker when shopping at busy stores, thus reducing the time you spend waiting in line.
Enhanced Security
As opposed to debit or credit cards, which can be lost or stolen, leading to unauthorized use, PayPal transactions are protected by two-factor authentication.
This means that even if someone else gets hold of your mobile device, they can't make payments without the unique code sent to your linked device or email.
Also, PayPal's purchase protection policy covers you if there's a problem, for instance, if an item you ordered is the wrong version or gets lost in the mail.
Real-Time Expense Tracking
With every transaction you make, PayPal sends an instant notification and updates your transaction history, providing a clear and up-to-date record of your spending.
This can be particularly helpful for managing personal finances, enabling you to track your expenses in real-time and keep tabs on where your money is going.
Widespread Acceptance
Thousands of physical stores worldwide have embraced PayPal's QR code system, including big-name retailers. Hence, the likelihood of you walking into a store that accepts PayPal is high. This widespread acceptance also translates into convenience and seamless shopping experiences.
Multiple Linked Payment Sources
With PayPal, you can link your bank account, debit card, or credit card and select which one to use at the time of payment. In situations where one source isn't available due to a bank server issue or credit limit restrictions, you have other options to fall back on, ensuring that your shopping is not interrupted.
Disadvantages of Using PayPal In-Store Without a Card
Sure, here are some disadvantages of using PayPal In-Store without a card, including relevant subtitles:
Limited Accessibility
While PayPal is an internationally recognized payment platform, not all stores accept it. This can limit where you can use PayPal in-store, which can be inconvenient if you don't carry any other form of payment with you.
Dependence on Mobile Devices
For in-store purchases without a card, PayPal relies heavily on your smartphone and its app. If your battery dies, you lose your phone, or there are any issues with the app, you will not be able to complete your transaction.
Security Concerns
While PayPal is generally considered secure, any technology comes with potential security risks. If your phone is lost or stolen and you do not have the necessary security measures in place, an unauthorized individual could potentially access your PayPal account and make purchases.
Internet Connection Dependency
PayPal requires an internet connection to complete a transaction. If you're in a location with poor or no connectivity, you will not be able to use PayPal for in-store purchases.
Inefficiency and Inconvenience
Sometimes, using PayPal can be slower than simply swiping or inserting a card, especially if you're dealing with connectivity issues or app crashes. It might also be inconvenient for those who are not technologically savvy.
Limited Buyer Protection In-Store
PayPal's buyer protection policy primarily covers online transactions and may not offer the same level of protection for in-store purchases. This could be a disadvantage if there are issues with the product or service you purchased.
Comparison of PayPal with Other Mobile Wallets
PayPal is an excellent choice for mobile payments, but it isn't the only option. Other popular mobile wallets include Apple Pay, Samsung Pay, and Google Pay.
Let's take a look at how these services compare with PayPal when it comes to in-store payments.
Google Pay
Google Pay offers a contactless payment experience at physical stores. Users add their credit or debit cards to the Google Pay app on their Android devices. At the point of sale, they simply unlock their device and hold it near the NFC-enabled payment terminal to process the transaction.
Compared to PayPal, Google Pay's main advantage is its seamless tap-and-go payment method, which many users might find more convenient. Also, the integration with other Google services provides a more unified digital ecosystem for users.
Importantly, Google Pay does not charge fees to send or receive money, which can make it a cost-effective alternative to PayPal for some users.
However, Google Pay is not as universally accepted as PayPal, especially in international locations. It is also restricted to Android users, limiting its user base.
Unlike PayPal, Google Pay does not have a comparable buyer protection policy, which might deter some users concerned about transaction security.
Apple Pay
Like Google Pay, Apple Pay also offers contactless payments at physical stores. iPhone or Apple Watch users can link their credit or debit cards to the Wallet app.
When making a purchase, they double-click the side button (on an iPhone or Apple Watch), authenticate via Face ID, Touch ID, or passcode, and hold their device near the terminal to pay.
Apple Pay integrates seamlessly with the iOS ecosystem, offering a fast and convenient payment method for Apple users.
The high level of security and privacy it provides, with transactions not stored or shared, can be seen as an advantage over PayPal.
However, similar to Google Pay, Apple Pay has limitations. It only works with IOS devices, and it isn't as universally accepted as PayPal.
Samsung Pay
Samsung Pay provides users with an extremely flexible payment system in physical stores. It is compatible with both NFC technology for contactless payments and MST technology to emulate a card swipe.
Users add their card to the Samsung Pay app, then hold their Samsung device near the terminal to make the payment.
The unique advantage of Samsung Pay over PayPal, Google Pay, and Apple Pay is its broad compatibility. It works with a vast range of payment terminals, even those that do not support NFC. It also secures transactions without storing or sharing payment information.
Nevertheless, Samsung Pay shares the same device limitation as Google Pay and Apple Pay; it is exclusive to Samsung devices. Its acceptance, while growing, is still not as widespread as PayPal's. Also, it does not offer a purchase protection policy akin to PayPal's.
Tips and Tricks for Making the Most of PayPal's In-Store Service
If you are a frequent PayPal user, here are some tips to help you make the most of the service:
Leverage PayPal QR Codes: One of the most convenient ways to pay with PayPal in-store is by scanning the QR code. If you have a smart device, simply open your preferred payment app and scan the code. This will securely complete your transaction without having to enter any personal information.
Get Familiar with 'One Touch: If you are using the PayPal app on your phone, the One Touch feature allows you to pay with a single tap. This is perfect for those who want to spend less time at checkout and more time enjoying their shopping experience.
Add Multiple Funding Sources: For the best experience and to ensure your payments are always successful, consider linking multiple funding sources such as bank accounts, credit cards, or debit cards to your PayPal account.
Explore PayPal Offers: PayPal partners with a range of businesses to provide exclusive deals and discounts for their users. Make sure you check the "Offers" section regularly to take advantage of these savings.
Monitor Transaction History: Regularly check your PayPal transaction history to keep track of your spending.
Enable Notifications: You can customize PayPal to send you notifications for account activity. This can help you keep track of your account status and alert you to any potential unauthorized transactions.
Conclusion
Utilizing PayPal in-store without a card offers an innovative, secure, and convenient way to manage your transactions. Leveraging features such as QR codes and One Touch, you can streamline your payment process and enjoy a seamless shopping experience.
Plus, the power of the PayPal app at your fingertips makes it even easier to control your spending, while integration with other apps further simplifies your online shopping.
However, like all other payment methods, PayPal is not without its risks and limitations. You should always be aware of your account status and pay attention to any security alerts or notifications from PayPal.
Stay vigilant, and you can avoid any risk of identity theft or financial loss.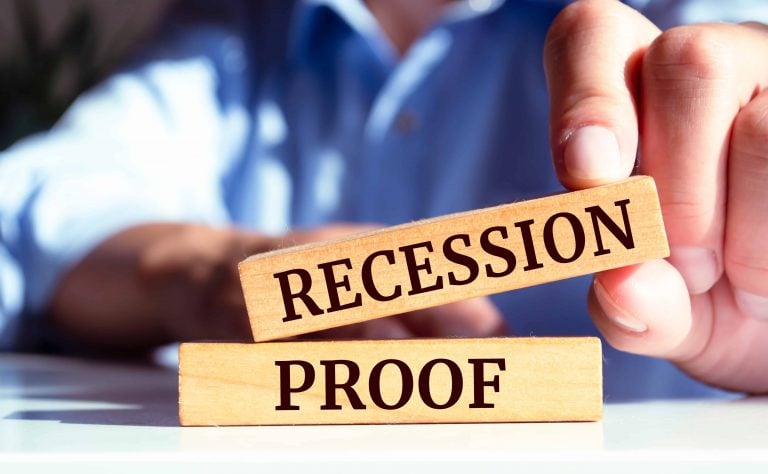 While it is by no means a pleasurable experience, the simple truth of the matter is that recessions are a part of life and something we should accept as an occasional occurrence. We are going to face them once in a while – there is no avoiding that fact. Depending on your perspective (and at…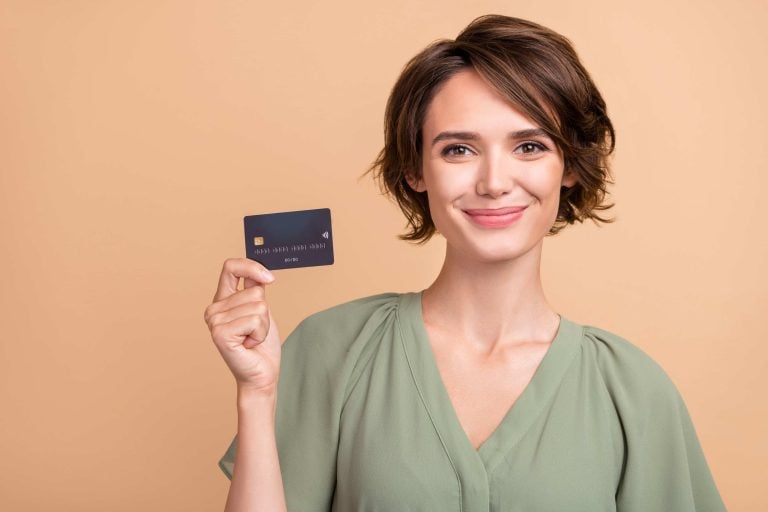 What Are BINs? A Bank Identification Number (BIN) is the first four or six numbers found on any debit or credit card. Essentially, this set of digits specifies the financial institution that issued a payment card. Every BIN number can be checked to prevent fraud and ensure the protection of both merchants and consumers when…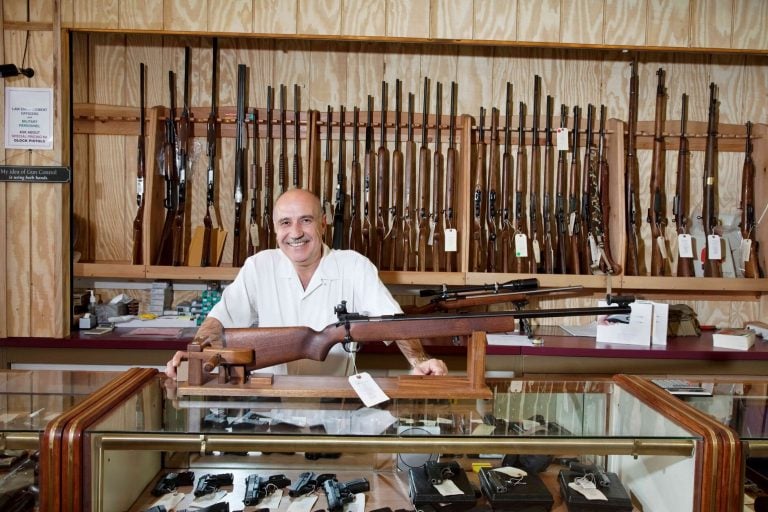 The Federal Firearms License (FFL) is a cornerstone for businesses in the flourishing firearms industry. In 2022 alone, a staggering 16.4 million firearms were sold across the United States, underscoring the industry's robust growth. Furthermore, the U.S. firearm industry's contribution to the economy is substantial, injecting 28 billion dollars into the economy. This booming industry…