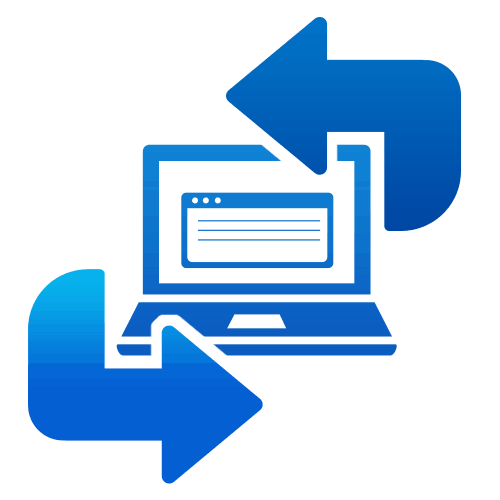 Payment Savvy's payment gateway is intuitive to the end user!
We offer a fully integrated, easy to use online payment gateway for your business to accept credits cards and ACH in a real-time environment. Completely secure, it saves you both time and money with the ability to process in a batch environment. Our clients love that we offer them the option to take payments via credit card or ACH on the same platform so that the whole process is simple and quick to use. You will be able to view comprehensive and intuitive reports for all transactions that are completed within our secure software.
As more and more people are starting to do their primary shopping for products and services online, internet based payments are on the rise. There is an increased need for merchants to be able to use a secure gateway system to process and accept payments for better streamlined transactions. Having the right payment gateway means that you will have better service for your clients, you will have to suffer through less late payments, and most of all, that your staff's time will be spent doing more important tasks.
---
There are many ways that Payment Savvy's Online Payment Gateway will help your business or government office including:
ACH Payments. Having the Automatic Clearing House (ACH) system will allow banks to more easily send money back and forth electronically. This means that the payment will be quicker for you to access and into your account quicker. This will help your customers with online bill payment, B2B transactions, and of course, all eCommerce processing so that everything is accessible in one location.
Secure Processing. Payment Savvy's online payment gateway system is compliant with all of the latest standards in secure processing and transactions. There is no need to worry about any of your customers or your company's sensitive data going where it is not supposed to.
The Ability to Easily Accept Credit Card Payments. In an increasingly cashless world, more and more customers of your business are not carrying physical cash anymore. Having a secure system to process Credit Cards and Debit Cards means that you will increase customer satisfaction. More payment methods means more payment options.
Recurring Bill Options. Today's customer expects a lot out of a business. They expect timely notifications when bills are due, the ability to see their payments post online, and receipts to go directly to their email inbox. With Payment Savvy's online payment gateway, your customers can have just that and more. They can even set up the option of making weekly or even monthly payments on the dates that they choose or you set up for them.
---
How does Payment Savvy's Online Payment Gateway work?
It's simple! Let's take an online credit card payment that begins with a typical eCommerce sale. It will come through either a secured hosted payment form on a business or merchant's website or through a shopping cart where your customer can fill in their credit card information and click the "Submit Payment" button. Once it has been encrypted, the payment starts it's way through the Online Payment Gateway System which will then forward the information to the merchant's or business' bank's processing system. From there, the credit card transaction will continue through the credit card network and the issuing bank for the authorization necessary to accept the payment.
---
Payment Savvy is always at the front of security trends.
We have all heard the problems that have been in the news about customer's information being leaked online and the lack of trust that many consumers have with using their credit cards. As consumers ourselves, we understand that giving your personal information over to a business and then onto a processing center can be a little difficult. That's why we work hard to provide efficient authorization and maximize all security measures throughout the process so that you can feel confident in every way. Whether you process thousands of online orders with eCommerce a day, you just have a few customers that come into your local shop, or you receive primarily telephone orders, we can help your business run more efficiently. This can help you increase sales with confidence and dramatically reduce costs across the board for your company.
Accepting all major credit cards, debit cards, and ACH payments will help you give your customers and clients a streamlined transaction process. They will appreciate having quick and secure transactions and being able to see secure account verifications.
With Payment Savvy's wide range of features and services, we have many options available to fit your needs. Our payment advisors can help set up features for you including transaction reporting tools, accounting software integrations, and multi level processing. Whether it is setting up your payment gateway access or just need help with getting the right advice about how we can help you, one of our friendly representatives is here to help. Just fill out the form to get started.