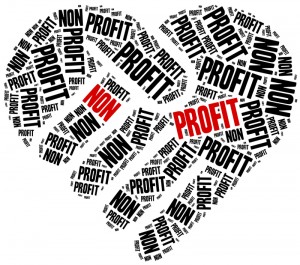 Running a nonprofit organization is no walk in the park. Besides dealing with difficult rules and regulations that vary from place to place, NPOs also face complications in receiving donations. Fortunately, Payment Savvy does a great job of providing payment processing solutions to nonprofits, which is one big step in the right direction. The following are five more tried and true methods for running a successful nonprofit organization:
Find Strong Local Support
While NPOs often receive money from various sources outside the community, such as government agencies, corporate contributors, foundations or other major donors, these sources know it's important that the local people are also in support of the organization. Outside funders need to be reassured that an NPO is backed by more than just their contributions, otherwise, they might question their own involvement. Moreover, for most nonprofits, donations, grants and gifts accumulate to less than 15 per cent of the finances to enable a nonprofit's work. Successful organizations rely on a big pool of faithful community backers for ongoing support.
Practice Skillful Management
Apart from being dedicated to a meaningful mission, it is imperative that nonprofits also run their organizations the way a smart business would. By this, we mean keeping detailed and accurate records, tracking income and expenses properly, and staying mindful to the ways in which the organization can grow. Much like a business, a nonprofit needs to have a smart and organized plan to realize its goals. Besides, money and service records are the very things investors will look to for proof of the NPOs worth and scope. If the records are unreliable, how will they be able to rely on the organization to be worthwhile?
Only Say "Yes" to Great Ideas
Without a doubt, there will be an endless stream of good ideas that make their way to an organization about how to help the cause. Of course, it's only normal that we want to do all of them, but the reality is that it just isn't possible. Leaders of a successful NPO know this. They become experts at saying no to all good ideas and only going for the great ones. The head of a nonprofit should always look at the big picture and ask whether new ideas would mean a major breakthrough for the cause or not.
Be Clear About the Mission
A truly focused organization can define their mission in one sentence, preferably in fewer than eight words. A clear vision of the nonprofit's future is vital to staying on track. And the mission isn't the only thing that should be precise. Every step to planned move to accomplish the goal needs to be just as focused with a timeline that is actually achievable. Making a list for every step of the plan and what will be needed to do it is a good way to keep the goal reasonable and attainable.
Plan for the Future
While concentrating on solving smaller problems immediately might seem like the best and most exciting thing to do, neglecting to think about the long-term is a big mistake. Years from now, when the original founders are no longer around, what will be the plan for the organization? Who will be running it? Where will its support come from? It's future funding? A successful nonprofit doesn't ignore these questions. It knows that planning for the future is a very important part of a well-run NPO.
Nonprofit Organizations who follow these tips are sure to have success, no matter the cause. Payment Savvy, a company that provides nonprofits with payment processing solutions for donations, is happy to contribute to the success of NPOs everywhere. Have a look at how they can help your nonprofit today.