The traditional method of accepting payments in cash has been replaced by credit and debit cards today.
Most people love the ability to go cashless, and its convenience while shopping. Yet, credit and debit cards too are going out of fashion with the emergence of online payment methods.
The Change in Mode of Payment
Customers would have loved to pay a business in hard cash or even by using a card some years back. However, technology means that customers today wouldn't want to carry their cards around, especially when they can buy most of the stuff they need online.
The only thing they need for buying something are their card details.
From paying bills, buying movie tickets, to booking doctor appointments, you don't really need to go out, or for that matter, even take out your cards.
Understanding the Importance Of Web Payments for Businesses
The shift in preferences and mode of business has made companies re-look at how they can serve their customers.
Most have to integrate a system to collect payments instantly. If you're selling services or products, you need to provide your customers timely updates, and ensure that the purchasing process is a hassle free one. And an online payment system makes this easier.
The Popularity of Online Payment System
Be it shopping or paying utility bills, customers need a fast, reliable and secure way of payment. If you have a business and still use traditional methods of transaction, it's time for a change. Here is a look at a few of the stats.
83% consumers expect retailers to introduce additional payment methods
40% customers are ready to trust a company which uses multiple payment techniques
25% of abandoned carts are result of users not finding their preferred mode of payment
The above statistics tells about the need for online payments for a business. However, it might be challenging for businesses to integrate so many payment systems – things can easily get confusing. And this is why you may want a reliable online payment method for your business.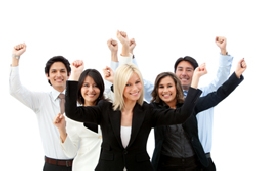 Why Are Online Payment Methods Essential for Businesses?
If you are looking to cater to customer needs instantly, you also need to collect the payments quickly. Customers can book your products and services online and being a business owner, you cannot wait for customers to turn up with money or mail you a check. Instead, you need a way to accept payments online. Here is a look at how an online payment system can help you.
 Helps You Connect Payments Instantly
You need to collect payment to start the delivery process, and with an online payment system, customers can pay right from their device.
Enterprises can bill and collect payment from their customers in a hassle free way.
Helps Build Up A Secure Channel
You don't have to worry about your money going missing. Customers can use card details or perform bank transfer to pay their bills. The money is transferred in seconds and deposited directly in your account.
Zero Service Charges
Reliable online payment providers do not deduct charges like convenience fee from the business's account. The transaction comes at zero cost to the companies as the service charges are not applicable for their account.
Full payments are deposited in the merchant account after it gets successfully collected from the customer.
Convenient ACH Payments
It is no longer necessary to handle the complications involved with paper checks. Now you can receive checks from your client and convert them electronically to enable payments in ACH.
You do not need to wait for it to arrive in mail and avail a fast processing to get your money.
Online Payment Gateway
Customers also prefer online payment gateways to pay their bills in a secure and straightforward manner. Using a single platform, you can collect payments via credit cards and ACH by using online payment gateways.
It saves time and makes things easier for the user. You also get detailed reports of all transactions made through the software.
Round the Clock IVR Payment System
Consumers can come from different part of the world and pay at various times. You have to put a system in place which enables payment collection 24/7, 365 days a year.
With a professional web payment provider, you will be able to install an Integrated Voice Response to receive payments around the clock. Your business does not need to abide by the 9 to 5-time restriction anymore.
Mobile Text Payment Collection
A significant amount of revenue today comes from smartphone users. They form a considerable part of customers and contribute significantly to eCommerce.
To grab and retain the growing number of mobile customers, you can send payment reminders to your clients using online mobile payment system. You can set up text reminders that get delivered to customer's mobiles for paying their bills.
They just need to reply to the text and make payment using credit or debit card details.
Accept Credit and Debit Card Processing
The traditional way of collecting payment through credit and debit card processing is also available from online payment solutions. It helps to serve a percentage of customers who still prefer to use their cards.
Leading web payment providers process credit cards at discounted rates which benefit the business.
Secure Web Bill Payment
Many companies need their consumers to pay their bills weekly, monthly or after a given period. It is very convenient to set up a web bill payment system, and auto-send reminders and bills.
Web payment solutions enable you to do the same in a simple manner. Customers receive their bills and reminders; the amount is paid online and directly deposited in your account.
How to Accept Credit Card Payments Online?
You need to go for the best online payment solution. The wise way to deal with the situation is to let a professional company help you. MyPaymentSavvy offers professional online payment solutions to businesses who want to evolve and adopt the new age technology of accepting payments.
Your clients can pay without using credit or debit cards
Collection and deposit of payment get done instantly
Round the clock payment receiving
Simple and straightforward process with all information disclosed
Dedicated customer support from an enthusiastic team who are always ready to help you
MyPaymentSavvy offers a broad range of payment options which can be easily integrated into your system. The solution can also be customized to meet the unique requirements of your enterprise. You cut down on waiting time and other hassles that come along with accepting payments with MyPaymentSavvy services.