Traditional banks and lenders typically do not offer credit and debit card processing services to every organization that applies. Banks base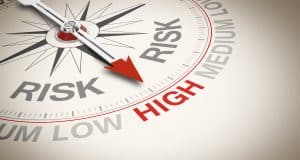 their approval process on several factors. They include the amount of time the company has been in business, credit rating, and the products and or services the business sells to name a few. Companies that fall into the "risky" payment processing category can avoid the hassle of being turned down by the banks. The smarter choice is to partner with a high risk credit card processing merchant account specialist like Payment Savvy. Businesses that rely on high risk processing are able to better serve their customers. The ability to accept credit and debit cards will not only increase sales, it positions the company to succeed well into the future.
Organizations Considered High-Risk
There are additional credit and debit card processing risk factors associated with certain industries. This is due to the fact that these industries typically suffer from a higher amount of charge backs then others. A charge back occurs when the customer disputes the transaction, cancels the transaction, or the transaction is made in a fraudulent manner. The business is then required to cover the loss.
What happens if the business lacks the funds in which to do so? The loss becomes the financial responsibility of the payment processor. Traditional banks and lenders are unwilling to partner with companies that work in the following industries. Fortunately, high risk merchant account providers like Payment Savvy can help. Organizations that fall into the high risk chargeback category include:
Adult Themed Industries
Companies that offer adult themed goods and or services are highly susceptible to charge backs due to the inherent nature of their business. In essence, a great deal of customers end up feeling guilty or remorseful after their purchase. Many end up denying the charges by claiming that their credit card was stolen, thereby leading to a chargeback.
Advertising Agencies and Services
Advertising related industries typically bill their clients on either a quarterly or annual basis. When a business operates on payment guarantees that are made that far in advance it is considered to be a high risk in credit and debit card processing circles.
Businesses That Sell High End Products
Buyers' remorse occurs far more frequently with high end or big ticket items. Products that sell for $1,000 or more are highly vulnerable to this phenomenon. When customers use their credit cards to purchase these big ticket items it often leads to chargebacks.
Businesses That Sell Products To Foreign Countries
There is additional risk of chargebacks when a business sells their goods to foreign countries. First and foremost, there is a great deal of fraud that occurs with these transactions. Second and just as important, the wait time for product delivery increases significantly in most cases. This leads to order cancellation and chargebacks.
Charities
Charitable organizations are typically seen as high risk by the credit card processing industry due to the fact that donors are not purchasing a product or service. This leads to high amount of chargebacks.
Insurance Companies
Consumers and businesses alike are constantly switching from one insurance provider to another. That means that cancellations occur on a constant basis. Outstanding bills may not be paid, thereby putting the insurance industry into the high risk processing category.
Travel Agents
Travel agents are particularly at risk for charge backs. Customers tend to cancel their trips based on personal issues, travel restrictions, and weather conditions in the places they are visiting.
Payment Savvy specializes in providing high risk business with the ability to accept credit and debit card payments. Please contact Payment Savvy today to review your options, apply for a high risk merchant account, and to obtain answers to your questions. We look forward to working with you.
If you have enjoyed reading this article and found it informative, please share with your contacts on social media.