We offer a whole assortment of tools to enable the public and private energy and utility provider's invoices and payments from customers.
We understand how complicated the internal and external processing of payments and bills can be. That's why we offer a fully united system that can help you seamlessly integrate utility & energy payment processing solution that is easy to use.
Our utility payment processing solutions will help you heighten the awareness of energy usage, billing rates and process payments for both you and your customers. End the frustrations of receiving, billing, capturing, and paying utility invoices for your staff. With our system, you can easily gain insight into usage and billing cycles.
---
Here are just a few benefits that we can offer:
Establish recurring payments with customers
Create timely payment plans
Rid you of any duplicate entries
On-demand and up-to-date software
Easy to understand system
As a leading provider for payment processing solutions, we have worked with thousands of both public and private energy providers throughout the United States. We can meet whatever challenges that you have.  With economic ups and downs, we know that the utilities industry is facing difficulties. At Payment Savvy, we can help you:
Collect Late Payments.
Utility late payments and bad debts are at an all time high in most areas. We can help you clear out those bad debts by helping centralize, clear, and reorganize all of your payment systems. We can even work with you so that you can see about setting up payment structures for your customer's late payments.
Get Faster Payments.
Using our system and processing, you will be able to get your payments processed faster and have the money go directly into your account. No more waiting while checks clear. Just a simple, fast way to see the money come in. Items are processed in hours, not days.
Improve Your Collection Process.
Our seamless and fast electronic billing will improve your customer service. Not only will your customers be happier with the faster processing, it will also reduce late payments as your customers will have new ways that they can pay.
Offer New Payment Methods.
Whether your customers like to pay in cash in person, mail in a check, pay by phone, pay by text messaging, or they would like to set up recurring billing electronically, you can easily offer them all of those options and more. We can help you integrate your system and let your customers pay in more ways then ever before.
Have The Best In Security.
With so much of the processing work being done outside of your office, you can rest assured that your customer's information is very safe from employee theft and other data breaches. All of our facilities are stored within secure data centers. Your information and your customer's information is secured by the very latest in locked software systems.
---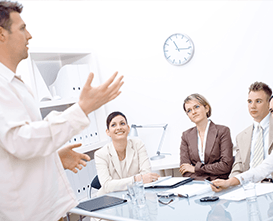 Our Services
We offer more then just gas and electric bill payment. Many cities and networks have come to us wanting to fully integrate their systems so that customers can pay for more then one service in the same area.
We have the following utility payment processing for these industries:
Utilities
Electric
Gas
Heating Oil
Propane
Water
Sewer
Waste/Trash Services
Recycling Services
Internet Payments
Facilities and Management Services
Landscaping
Housekeeping
Alarm and Staffed Security
Contracted Maintenance Teams
Food Service
Telecom Industries and Services
Conference Lines
Paging Services
Leased Lines
Leased Units
Payment Savvy's systems are automatic. The only thing your customers or your staff has to do, is enter in the information and our secure gateway will process the payments. We'll perform our highly skilled bill auditing with each invoice to ensure all of the accuracy of the data. This optimizes your whole bill payment structure.
We use real-time data so that you can get the status of all of your accounts quickly and accurately. As soon as we receive payment, you will be able to view all of the changes and see all of the posted payments. This will make it easy for your staff to run reports and see the updates on a weekly or a monthly basis. Payment Savvy has helped many public and private offices streamline their process.
Whether it is residential, commercial, or industrial we can help you get a better, more integrated payment processing solution.
---
Your Success is Our Success
From setting up your payment systems to helping your customers access the payment gateway from a mobile device, we are here to help you process faster and easier. Talk to one of our utility specialists today and we can help you get started to overcome the barriers standing in between you and your office's success. Whether it is just help with money transactions, setting up your payment processing, or just helping you with our years of experience, our friendly representatives are here to help. Fill out our form to get started.