Reduce the burden on your school's staff
With Payment Savvy's integrated payment processing for schools, you can easily have customer's pay school fees, set up tuition payments, and take the hassle out of billing and collections. We have worked with thousands of different schools to get their payment systems up to date and into a more adaptive format.
With an increasingly online world, it's no wonder so many students, and parents alike, enjoy being able to pay their tuition using a web based program. With Payment Savvy, we allow them to see their accounts update in real-time and get notifications so they know exactly where their lunch balance or even their tuition bill stands.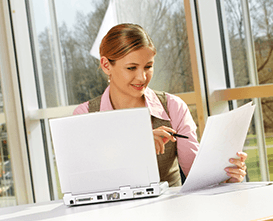 One of the most difficult problems with any school's payment systems is billing and collections. Many small schools have to face the difficult decision of trying to handle it in-house or spending the extra money to process it out-of-house. We can help provide a simple solution that will help take much of the processing out of the school's staff while still be a cost effective way to stay on top of collection cycles.
Payment Savvy has worked with schools of all sizes. From small private daycare centers, martial arts studios, art schools all the way up to public schools, boarding schools, and large universities. Whatever type of education, we can help create an easy to use solution that will help your school function smoothly. Get started today and one of our education payment advisors can help explain exactly how Payment Savvy can work for you.
Payment Savvy's credit card processing and school solutions can help any educational institution collect fees, process billing, and allow easy access for your students or student's families to stay on top of all billing. Want to apply a discount? Our add-on features allow you to apply discounts, additional payments or charges simply and easily.
Our data management and payment tools are used by top schools across the nation. Here are some of the few ways that we can help your administration:
Simplify the payment process
With the world becoming increasingly integrated online, it's no wonder that more institutions are seeing the benefits of having a web based process. Have your students or their families pay online, any time with any payment method that they would prefer.
The best in data protection
Instead of having sensitive billing information or account information accessible to just anyone, our system will create unique ID's that will store the information under. This means that all of that data will be stored not in-house which makes theft more difficult.
Supports all major payment methods
Whether your students or their families want to pay by check, credit card, or debit card, you can easily accept all of the major forms of payment. There is even an option to split the payments if they would like to pay in more then one method.
Easily view all account information
Your students and their families can view everything in their billing statements quickly and easily. They can even make their payments from their mobile devices.
Flexibility
We can work with your school or institution of high learning to know exactly what they need from payment processing and billing. We've helped thousands of clients just like you get a customized billing approach. From small local private schools to major universities, we've help them organize their paying structure.
Integration 
You will have the ability to choose from the different programs within a school. If you need to assign certain fees such as a meal plan or change the recurring billing, all of the systems will easily work with one another. Simply click and add.
With the right partner like Payment Savvy:
Schools can save up to 70% of the time they normally spend processing payments simply by choosing to use our payment gateway system
Schools, student's families, and students themselves can see their payments being made and processed in real-time rather then waiting for processing
Schools can more easily collect fees and dues on time because of the online convenience
Students and their families can more easily respond to emails and you can directly link to the payment gateway for them on the bottom of their email reminders
With Payment Savvy you will have competitive, low processing fees without all the hassle and the problems associated with many payment processors. We believe in a simple to use streamlined process that makes paying a bill easy. We have versatile tools that will be created with your school in mind.
From setting up your payment systems to helping your students or parents have access to the payment gateway from a mobile device, we are here to help you stay ahead of all of your accounts. Talk to one of our school specialists today.  Whether it is just help with money transactions, setting up your payment processing, or just helping you with our years of experience, our friendly representatives are here to help. Fill out our form to get started.