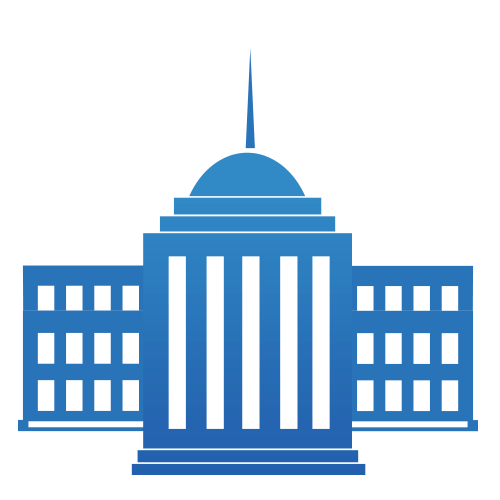 Give your constituents the convenience of making payments when they want and whatever way that they choose.
At Payment Savvy, we can help set you up with software that will be easy to use and easy to track for all government payment processing.
Government agencies come at all different levels and each level can have it's own difficult challenges. Whether it is related to licenses, taxes, one time fees, citations, or fines, there are millions of different payment transactions and many different payment methods that can be used even in small municipalities. The volume and variety that any sized government can do is heightened with the added security risks and yet the need for transparency and compliance is a necessity.
---
Top End Payment Tech
With evolving payment technologies, automated payment and posting is easier for everyone involved. Many government entities are trying to use any cost cutting methods and by using the latest in billing software, it is easy to save time and money.
Our payment advisors understand the complexities of working within government structures. We will work with you to make certain that all of your payments comply with whatever is needed and meets requirements. Regardless of the way that people choose to pay, we can assist you with setting up a system that will be simple, effective, and secure.
---
The Benefits
There are many benefits to setting up a payment system using our software and billing management solutions. Here are just a few that the many government agencies we have worked with have seen:
Less traffic in office- With the option to make payments online, that means that there are less individuals trying to make an in person payment. That means a lot more productivity and resources being used more efficiently in office.
Faster use of payments- Your accounts receivable department will be able to view and post payments faster than in house methods meaning that funds will be available faster.
Go Green!- A very eco-friendly solution, it is not only better for the environment but more efficient as it will create less waste.
Greater Efficiency-  Optimize staff time instead of having precious time taken up by processing and posting payments.
Customer Satisfaction- With many payment options and flexibility, government offices can easily offer their citizens billing convenience that will increase overall satisfaction.
Our government industry solutions can give you the secure and fast payment system that the public wants. Simple and automatic, we can offer you solutions for many payment processes including bail, licenses, permits, recreational services, tickets, and even taxes. Collect payments quickly and securely with the ability to accept any payment type.
---
Take Complete Control
Payment Savvy offers you the ability to run detailed reports that use real-time reporting so that you will know exactly where all of your accounting stands. Scheduled automatic distribution networks is easy with our multi level and multi department consolidation services. Provide better support for your citizens and faster ways for them to be in control of their own payment methods.
No more time consuming reconciliation. No more debits to a government entity bank account. With the ability to manage multiple settlement accounts within a single relationship index, your offices will be able to function more smoothly and with less stress.
---
Provide Better Access to Services
Payment Savvy serves the needs of its government customers by creating and implementing both time and money saving solutions. We will help you improve your service to your citizens, streamline operations, and ease up your collection process. We offer a web-based, real-time credit, debit, and check processing that will enable you to process and manage internet and even paying citizens at the office quickly and more efficiently. Using Payment Savvy's unique government industry solutions, any office with an internet connection can easily have access to a cost-effective, secure, and easy to use payment application without the hassle of software installation.
---
Superb Track Record
We provide decades of experience working with government offices of all sizes. Whatever your problem is, chances are that we have seen it before. We can easily help you expand your citizen's payment options while helping you lessen processing operational costs. Payment Savvy is all about convenience and making it easier for your office to concentrate on the more important day to day tasks that keep your department focused. We are here to help with any of your concerns and someone is available for contact 24 hours a day, seven days a week.
---
Provide Convenience
From setting up your payment systems to helping your citizens' access the payment gateway from a mobile device, we are here to help you stay ahead of the curve. Talk to one of our government payment specialists today and we can help you get started to overcome the barriers that are standing in the way.  Whether it is just help with money transactions, setting up your payment processing, or just helping you with our years of experience, our friendly representatives are here to help. Fill out our form to get started.