Give your customers a more convenient way to pay with our auto finance solutions.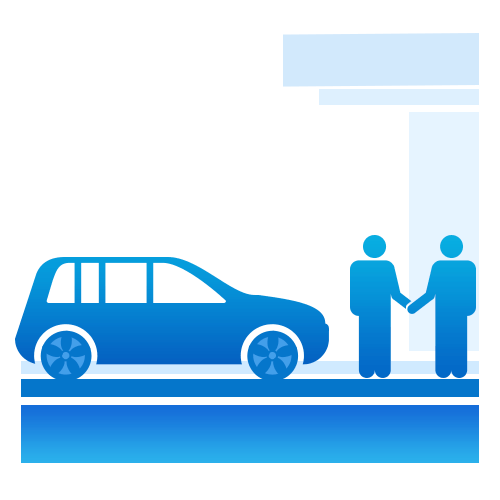 With our streamlined automated payment processing, they will be able to access our accelerated process 24/7. With any type of payment and any time of the day, they will easily be able to pay and post.
Most of our clients have received their customers through web applications or online lead generation. This digital relationship can be continued through using our easy to use loan repayment and self-service applications so that your customers can quickly take care of payment.
---
The Advantages
One of the advantages of using Payment Savvy Auto Finance is that all of our options are easily scalable so as your business grows, we can handle the growth with you. The more customers you get, the more difficult it can get for some companies to keep up. Our experts are used to helping businesses as they gain and retain clients and all of our services can quickly grow with you.
One of the many advantages that our clients have seen in using our services is that they can drive customer loyalty and reach higher income potentials through ongoing digital communication with your customers. Whether you choose to use that to upsell, to deliver targeted promotional offers, or to simply cross sell, our industry payment solutions can give ongoing value through the life of your customer relationship.
---
We offer comprehensive payment solutions for your customers including:
Mobile and text payment
Credit card acceptance
Debit card acceptance
Electronic check processing
Electronic cash processing
Interactive Voice Response (IVR)
Consumer and agent websites
Quickly and easily allow your customers to set up and maintain future-dated payments or their own recurring payment plans. We also give you the tools and technologies to enrich and grow your relationships with your existing customers. We offer customer referral incentives, upsell promotions or other value added services, or even offer automobile trade-ins so that you can capitalize on new opportunities for growth.
Auto service contract providers and loan specialists require specific payment processing. You need to have a processing firm that is a collaborative partner that has the ability to build up your finance programs around your unique infrastructure. At Payment Savvy, we believe in creating easy to use, customer focused payment programs such as flexible payment options and powerful online tools and other features that will help drive customer loyalty and reduce the likelihood of late payments.
---
Our Approach
Payment Savvy's extensive resources through our decades of payment processing experience can give your auto finance solution a critical business advantage. Our steady involvement with the auto contract industry means that we understand the unique challenges that you face in your day to day business. From our ability to manage your cash flow, to the ability to manage your business growth, our friendly 24 hour customer service, and personalized access is there for you so that you can monitor your accounts and payments. You will be able to devote your time to more important aspects of your business. You'll be backed by an expert team of industry professionals that offers you knowledgeable and personalized help along the way.
Payment Savvy's technologies and strategies will help you create the progress that you deserve. The experiences and the expenses of running auto financing systems are different then a traditional brick and mortar business. It takes more time and more focus to create the structure. We can help you figure out what is working and what is not no matter what stage of the game you are at. We have helped in auto finance from small local companies to large national chains and we know that dealing with customers is more than just about the money. That's why we've created tools and technologies that will help your customer's experience go smoothly and easily. We know that the relationship that you have with your customer is a special one that could lead to more customer experiences down the road so long as the involvement is a positive one. We are proud to be part of that relationship and to be able to offer you an easy to use and scalable system that has the ability to grow with you. Convenient, user friendly, and allows on the cutting edge of digital security, Payment Savvy can help you reach the next level.
From setting up your payment systems to helping your customers access the payment gateway from a mobile device, we are here to help you stay ahead of the curve. Talk to one of our auto payment specialists today and we can help you get started to overcome the barriers standing in between you and your success. Whether it is just help with money transactions, setting up your payment processing, or just helping you with our years of experience, our friendly representatives are here to help. Fill out our form to get started.