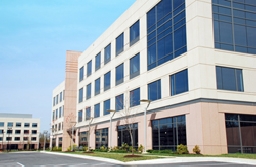 More and more wealthy homeowners are looking to property management companies to handle the variety of tasks involved in owning property. Whether renting their property out, staying there a few months out of the year, visiting intermittently or occupying the place full-time, homeowners rely on quality property management to make sure their home and its responsibilities are taken care of.
Why are property management companies necessary?
Owning property is a big undertaking that requires a lot of time and care. Many property owners don't have the time to tend to the day-to-day duties essential to proper up-keep and arrangements with tenants. Some owners are not even located in the same country, making it nearly impossible to handle a lot of property-related obligations. That's where property management companies come in.
Increasingly, property managers are needed for practical issues
Responsible and dependable property management companies are there to help homeowners with any kind of task having to do with the property. If there's a sudden leak in the basement, if the new tenants can't figure out the lighting is controlled on a tablet, or if the owners would like a new security system put in, property management companies should be able to handle the issue.
Owners can choose management packages that suit their needs
Of course, it is up to the owners to decide what they want the property management company to do for them. With houses shifting to more digitally entangled controls such as touchscreen technology, smart appliances that learn preferences, glass designed for privacy that can change from transparent to nontransparent, and monitoring systems run by remote, they are becoming more intricate in their maintenance. In fact, ongoing up-keep is necessary if owners want to have the best in both preservation and ease at their property.
What do the most involved property management companies do?
Some property management teams will go as far as guiding owners or tenants through a complicated variety of home manuals, being in charge of yearly service appointments and communicating with attorneys to straighten out claims for any deficiencies in the property or renovation. Moreover, there are specialist management companies with the skills and knowledge to project manage renovations, interior design and other improvements on behalf of the owners.
Property management can boost a home's value
Not only is it a relief to have a reputable company handle the maintaining of one's property to the highest standard possible, but also it is an excellent way to ensure ones property will be in high demand. The best maintained properties are the ones that elicit premium rents and very short vacancy times.
The best property managements companies have first-rate payment processing
A distinguished payment property company always comes with the top payment processing options. Consistently, the property management establishment will team up with a choice payment processing company like Payment Savvy. The right payment processing authority allows property owners to pay with ease online, making the experience of dealing with property management companies all the more pleasant.